Every day since it went off the air 15 years ago, I'm pretty sure that someone somewhere has talked about a Friends reunion happening and it looks like the wishes of the many might finally be granted as an official statement has been issued saying that a reunion is in the works over at HBO Max.
Featured Image VIA
The info comes courtesy of The Hollywood Reporter – which is usually a respected source on these things – with them saying the following: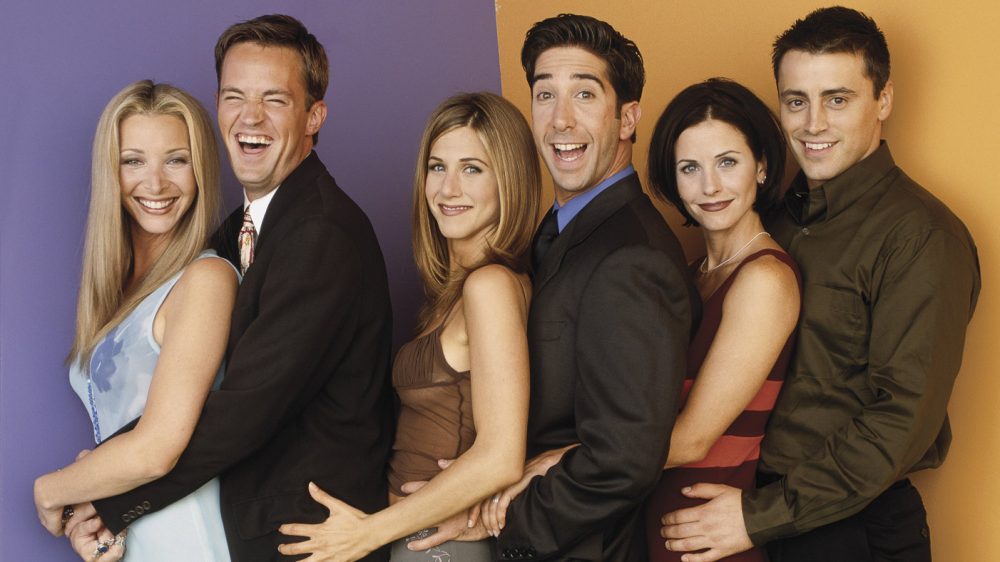 Talks are currently underway for an unscripted reunion special that would feature Jennifer Aniston, Courteney Cox, Lisa Kudrow, Matt LeBlanc, Matthew Perry and David Schwimmer, as well as series creators David Crane and Marta Kauffman.

Sources caution that a deal is far from done and agreements with cast and creatives still need to be hammered out.

When and if deals are completed, the challenge then becomes sorting out everyone's schedules.

Of course, the talks could fizzle and the whole concept could fall apart.
Wait. The key word here is 'unscripted' and the other key phrase is that series creators David Crane and Marta Kauffman would features as well. This basically means it's going to be the cast and creators of Friends sitting around talking about their favourite episodes and running skits and the like and well, if anyone remembers the Inbetweeners reunion special then we all know how terrible that can turn out.
There's also the fact that everyone thought that was a new episode as well and was severely disappointed when they found out that it wasn't and you've really got all the evidence in place to see that this would be a really bad idea. Just give the people what they want HBO Max and produce another episode, not this crap. Please – so everyone will shut up about it if nothing else.
For more of the same, ever noticed how creepy the Friends opening sequence is without the theme music? Seriously weird.