Forget your vanilla, sandalwood or mulled wine scented candles this Christmas. This year, why not fill your home with the smell of fried chicken fresh out the deep fat fryer?
Featured Image VIA 
Thanks to KFC, this dream is now a reality, as they have released their very own scented candle, filled with the aromas from that special 11 herb and spice blend.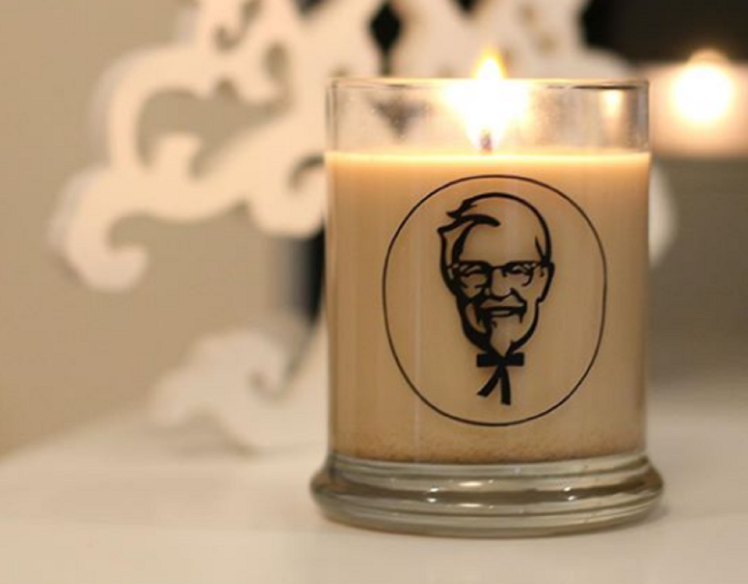 Unfortunately, the only way to get your hands on one of these is to live in New Zealand and enter the competition launched by the NZ KFC. To win, entrants have to suggest KFC merchandise they'd like to see created.
Since this competition was shared on social media last week, the post has already received thousands of suggestions, including, envelopes with flavoured seals, a beach set complete with inflatable nuggets, KFC-flavoured lip balms and even a spiced whiskey:
KFC you guys are great in the food department but imagine having some sort of KFC drink like a real mad zinger flavoured spiced whiskey in sure it's what the colonel would've wanted.
It certainly would go well with KFC's southern theme – definitely a strong contender I'd say. Whoever sent that entry is almost definitely getting a fried chicken candle coming their way.
If you really are desperate for your house to reek of KFC and you don't live in New Zealand, don't fret – just get super high and fill your house with 99p fast food menu items. In no time at all you'll have accumulated enough shitty food to get that fatty fried smell.