We've talked at length about how advent calendars have been expanding from their traditional chocolate origins into all kinds of weird and wacky treats over the past couple of years, but I think we've really hit the one that's going to be the seediest and most popular of all time in this latest offering called 'Booby Calendar'.
Featured Image VIA 
If you haven't guessed what this is from the name then I'll quickly explain. You basically go to the website, click on the door of the advent calendar and get treated to a girl performing a little strip tease and showing her boobs to you. There's an option to click on it and 'see more' which I guess is how these guys make money – you know they give you a little bit then if you want some more you have to pay – but I guess for a lot of people it'll probably be enough just to see a new set of massive knockers every day.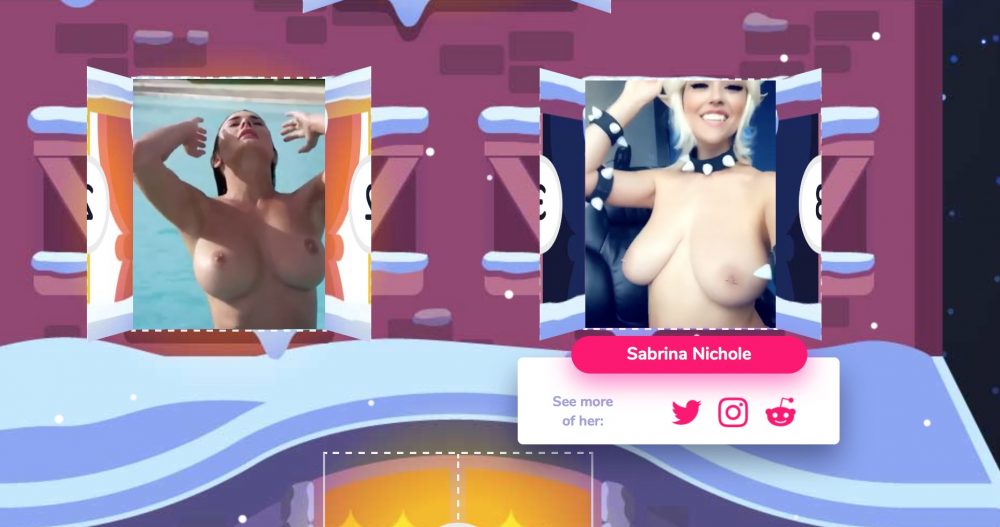 Is this really what we need in the era of #MeToo? Probably not, but at the same time there's obviously going to be a humongous amount of guys (and girls) clicking on this website and I'm fairly certain the girls involved with it probably want to be doing what they're doing and are probably making a load of money from it, so where's the problem? There's enough noise about people respecting sex workers these days as there is about female equality, so hopefully everyone just enjoys this for what it is and doesn't make a big fuss about it. Everyone who wants to be will be happy with it.
And yes, there is a male version called the Candymen Christmas as well, although you don't get to see any dicks just hunky guys with six packs, but I guess you don't get to see the girls' vaginas either so it's perfect equality right there baby. Enjoy it.
For more advent calendars, check out this advent calendar from Greggs. Excellent.