Feeling low on Valentine's Day, or don't  have any money to take your girl out for that meal of her dreams? Don't worry – Subway is here to help you.
Featured Image VIA 
For today only, Subway are giving away a free 6″ sub with every single purchase of a £1.50 large drink or bottle of water. The offer is only available between the hours of 11am and 7pm, so you'll have to get in there quick, but it's pretty safe of them to even do something like that to be honest. I suspect the 6″ sub options are probably limited though, so don't get TOO excited.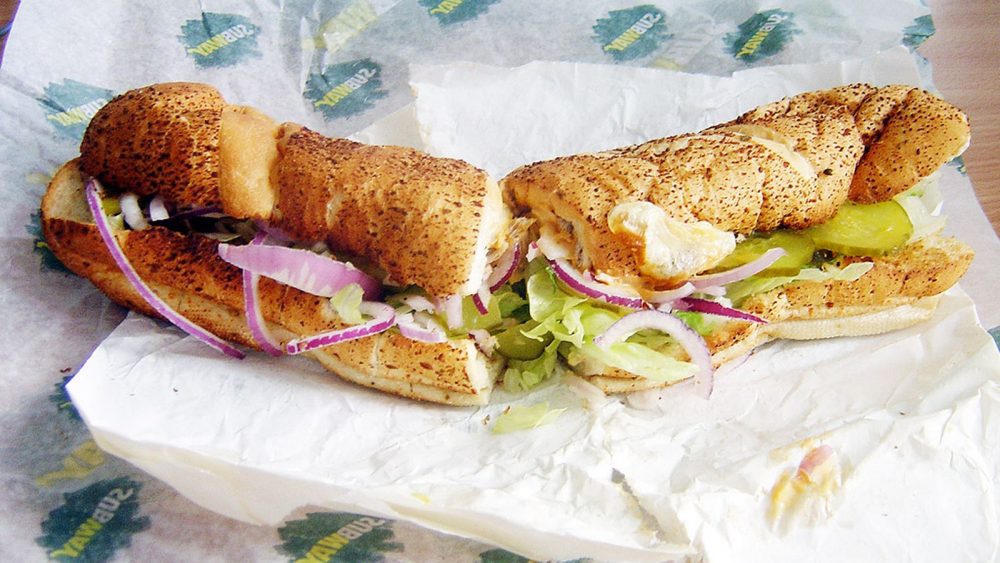 Surprisingly, this promotion isn't even anything to do with Valentine's Day but just falls on the same date to prey on the lonely hearts and cheapskates out there. It's actually to celebrate something called Customer Appreciation Day, which I suppose is designed to reward loyal patrons of Subway. Dunno why they couldn't have it on a different day to Valentine's Day though?
Unfortunately as well not all Subway branches are participating. I would list them all here but there are literally so many of them you have to download a PDF onto your computer to check it from the official site. There's a hell of a lot involved though so chances are you'll be OK, and even if the one you picked isn't you can probably just walk ten minutes and find another one.
If this still isn't your idea of a fun Valentine's Day, maybe check out Poundland's £7 romantic meal suggestion instead. But hurry up, there's not much time left.