Twentieth Century Fox has been made to apologise for promoting 'X-Men: Apocalypse' with an image of Jennifer Lawrence's character being choked.
Featured Image VIA
The studio got ripped apart by feminists for using billboards and posters which show the film's main bad guy choking superhero Mystique.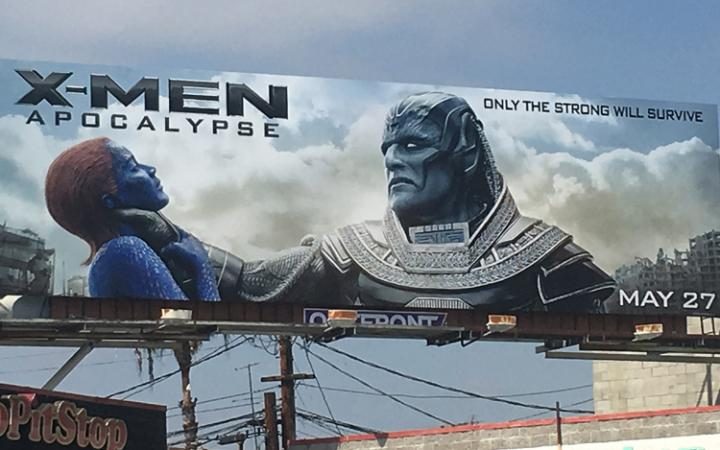 Fox said it was removing the image from promotional materials in the wake of the backlash:
In our enthusiasm to show the villainy of the character Apocalypse we didn't immediately recognise the upsetting connotation of this image in print form.

Once we realised how insensitive it was, we quickly took steps to remove those materials. We apologise for our actions and would never condone violence against women.
Here's the type of thing they were dealing with:
The appeal of the X-Men poster showing Jennifer Lawrence being choked is that battery can be fun?

— Gabriela RM (@GabrielaRM) May 13, 2016
No, you fucking idiot. The appeal is that this big scary villain is about to murder the superhero, so you'll have to watch the movie to see how she escapes. It's got nothing to do with the fact she's a female. Has nothing to do with violence against women. She's a shapeshifting superhero FFS and has been around for decades outsmarting and beating up villains like Apocalypse.
Needless to say, a male superhero being choked out wouldn't have caused any drama. These idiots would probably complain about why the lead female isn't on the poster instead.
It doesn't hurt the film because it'll make millions regardless, but it's just a sad state of affairs from people looking to get offended by anything and everything. Worse than the time everyone flipped out over the GAP advert which featured a white girl standing next to a shorter black girl.