Unreal scenes out of an ESPN football segment in Bogota, Colombia this week as an entire wall came crashing down on a reporter during a roundtable discussion.
The victim of the wall disaster was journalist Carlos Orduz, who was simply sat in the wrong place at the wrong time:
The show must go on….. pic.twitter.com/lHM97FKiXG

— Barstool Sports (@barstoolsports) March 10, 2021
Ay, caramba! That looked painful. Let's have another quick look at it:
He's dead. pic.twitter.com/Ht38cJy7tT

— 👀ideswatcher (@ideswatcher) March 10, 2021
Contrary to what that Tweet claims, Carlos Orduz is not dead and in fact came out of the situation unscathed. Which is pretty amazing because I was sure he'd need spinal surgery and facial reconstruction at the very least. I mean not only did that entire wall come crashing down onto his back, it also sent his face smashing into the desk at 100mph. Fair play to the host who remains calm and collected as the camera cuts to him. Probably thought he'd just witnessed a man die in front of his eyes on live TV.
Look at this still of the moment of impact: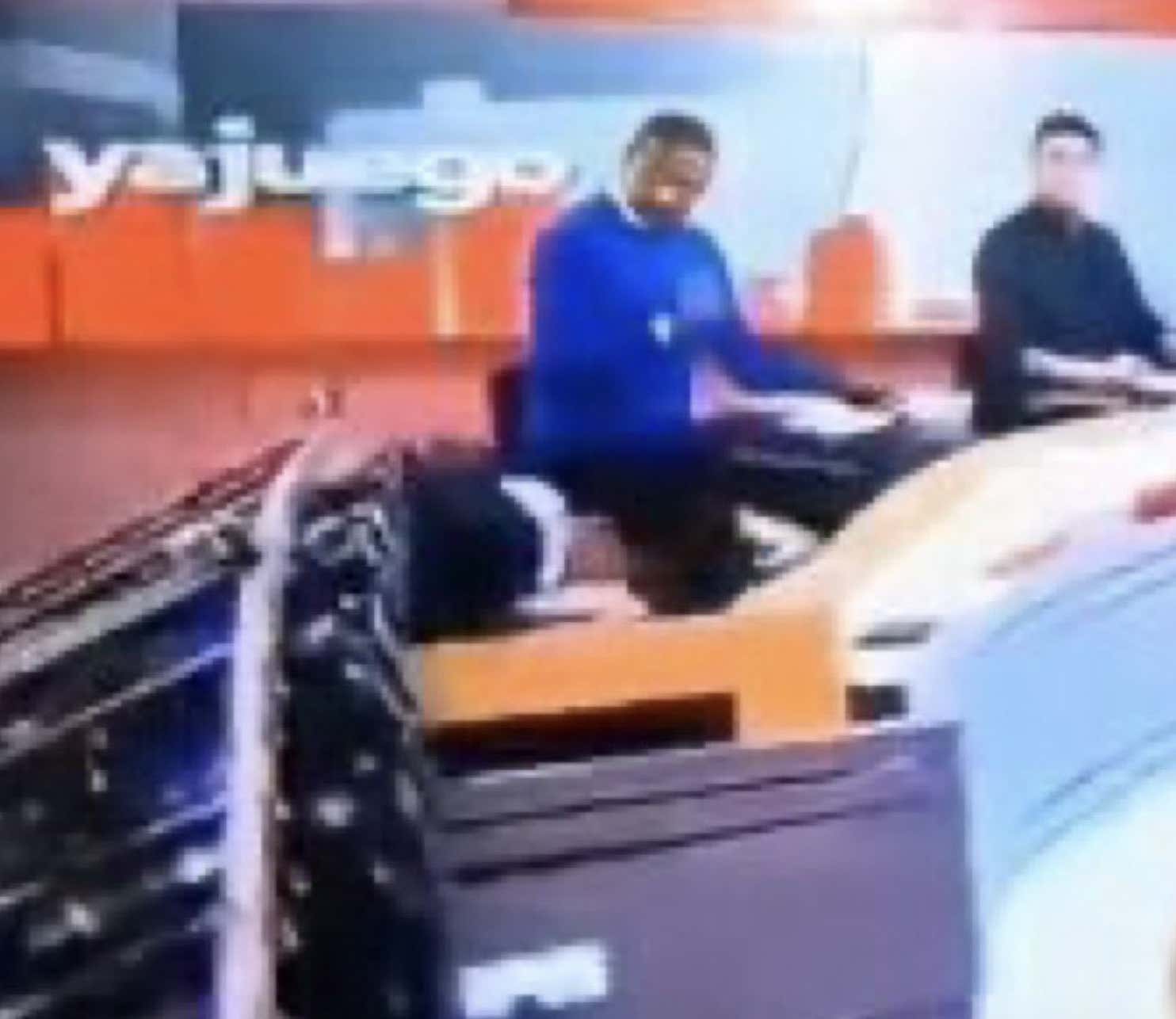 Again, amazing he not only survived but was apparently completely fine afterwards. Wonder if he's still entitled to a payout regardless? Who knows if that's even how things work over in Colombia. Either way, he's one lucky son of a gun. Would take a punt on the Lotto tonight I were him.
To watch a car thief who crashed a stolen car in Manchester get literally punched through a wall by a Good Samaritan, click HERE. Great stuff.