Public masturbation is still one of the biggest no nos out there for most people as there's just no way that it's acceptable in 2018 – who wants to see someone playing with themselves when they're trying to have some fun or do something wholesome? Save it for the bedroom guys.
Images VIA
Unfortunately though, it's still a major problem and we keep seeing pictures and videos of people doing it and freaking everyone out. The latest culprit is a guy from Germany who was attending the Hertha Berlin V  Schalke match at the Veltins Arena over the weekend.
As you can see in the pictures above and below, the guy was sitting on his own on the terraces when he decided to put his hand down his pants and start playing with himself. Needless to say, this made pretty much everyone in the ground uncomfortable and it wasn't long before stewards surrounded the man and ejected him from the stadium.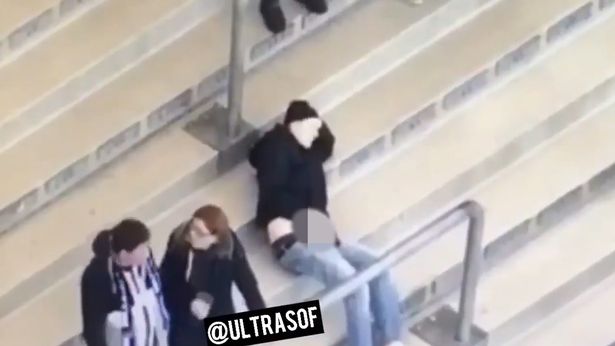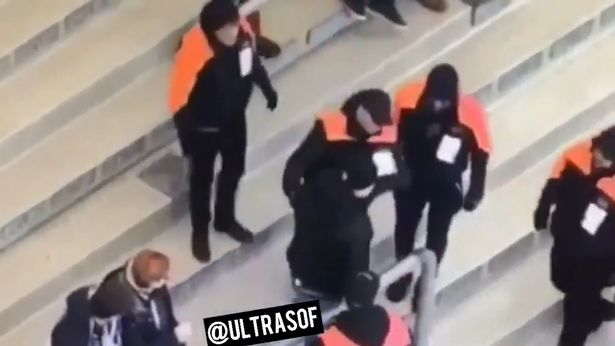 Apparently the supporter is now facing indecency and assault charges, although I'm not really sure where the assault charges came from unless he was resisting arrest. Either way you can't really be going around jerking off at a football match so I hope he receives some kind of punishment for his actions. If you're bothered, Schalke won the game 1-0.
For more of the same, check out this guy getting completely naked on a plane to masturbate. Weirdo.