I'm not sure if it's a requirement for most people to get naked when they masturbate – I certainly don't do it – but it seems like at least one guy feels the need to do it judging by this story. And it doesn't matter where he is, even if he's on a busy plane apparently.
Featured Image VIA
The unnamed 20 year old man was flying from Kuala Lumpur to Dhaka in Malaysia when he decided to strip off all his clothes, lay back in his seat and start jerking off. There were also reports that he walked around the cockpit with no pants on, took a leak all over his seat and attacked a flight attendant during the journey. Sounds like one epic flight.
The flight attendants were eventually forced to restrain him, tying his hands up behind his back with a piece of cloth. Once the plane arrived in Dhaka, he was promptly arrested. Malindo Air said the following about the incident: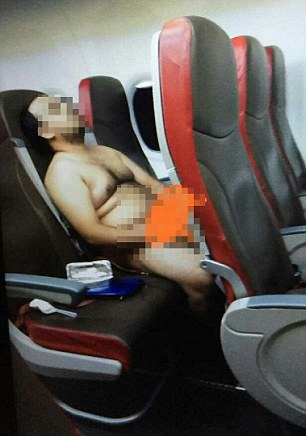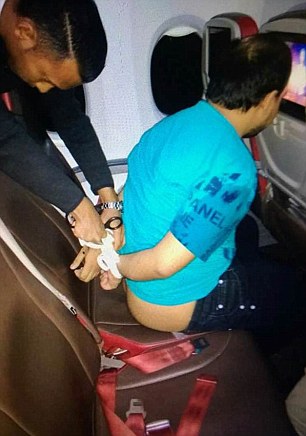 The crew on board has followed the standard operating procedure in restraining the passenger from causing further disruption onboard the flight," the statement read.

The disruptive passenger was accompanied by Dhaka security team upon arrival and he has been put to jail by the authorities there.

The airline will continue to stay vigilant to ensure passengers travel soundly.
Sounds like they did everything by the book and it all turned out fine hey? Sounds like it was pretty jokes to be honest, aside from the part where he attacked a flight attendant. If he hand't have done that then he probably would have just made the flight way more interesting for everyone.
For more of the same, check out this naked man performing a pole dance on the London Underground. Random.