Just when you thought 2021 was going to provide some sense of normalcy, Floyd Mayweather Vs Logan Paul has been made official for February 20, 2021, in what will be the undefeated boxing legend's first fight in just under 2 years.
Featured Image VIA
Floyd confirmed the fight himself on Instagram:
View this post on Instagram
Looking at the PPV pricing system, this fight is going to make hundreds of millions of dollars:

If you find yourself outside of those first million purchases? Say goodbye to the low price of $24.99. What does $24.99 get you? A set amount of rounds where Logan Paul keeps swinging and hitting nothing but air until he's completely exhausted and Floyd takes it on a decision. Is there any other possibility?
Here's how the fighter and the YouTube star compare: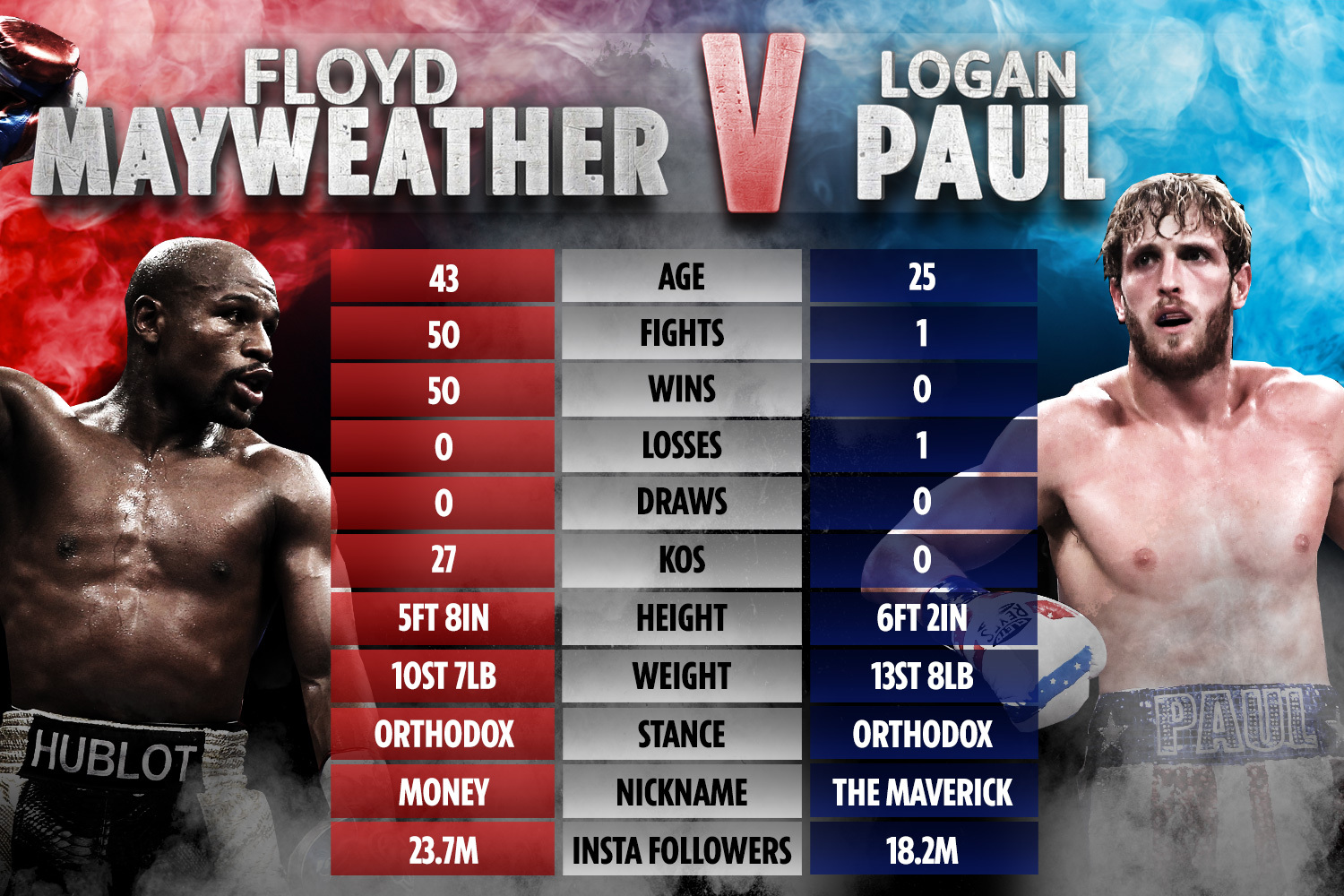 So it looks like Logan Paul has age and reach on his side… but Floyd has more Instagram followers. Ha! Suck on that, Logan Paul. Oh, not to mention the years of experience and having a 50-0 record and being considered by many as the greatest boxer of all time. That said, can you imagine if Logan Paul gets lucky and KO's Floyd… in Black History Month no less?! You wouldn't hear the end of it.
While I'm sure the fight will do monster numbers, what I'm really looking forward to is the build-up. We already know Floyd Mayweather will do and say anything to get people interested in a fight, but I reckon the guy who films dead bodies in Japanese suicide forests may have something up his sleeve also. Not sure what exactly we'll see from these two over the next 3 months, but I'm sure it's going to send those PPV numbers through the roof. Can't wait!
Meanwhile, Logan Paul's brother Jake has announced he is dedicating his entire life to beating Conor McGregor in a fight. How soon before that one's announced?