With only a couple more days to go until the unbelievably hyped superfight between Floyd Mayweather and Conor McGregor, the bets are flooding in from people who want to secure a potential payout at the end of it.
Featured Image VIA 
One person we didn't expect to be taking part is Floyd Mayweather. Although it might show how confident he is in winning on Saturday, he reportedly has never bet on himself before because of superstition and so far it seems to have worked – he's never lost a game to date.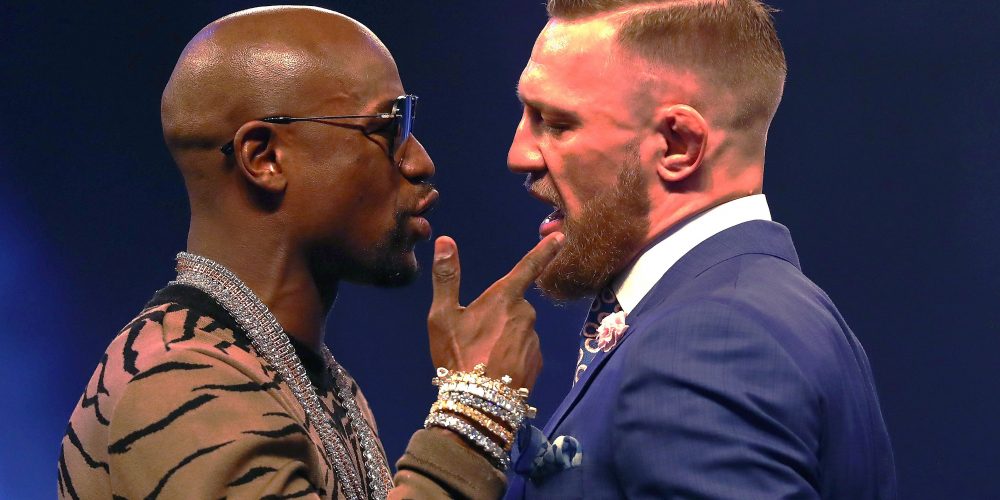 However, it looks like he's finally ready to test the waters and yesterday afternoon he announced that he considers the victory over McGregor to be such a formality that he's willing to put his money where his mouth is:
You guys will see the ticket, don't worry.

You guys will see the betting ticket. I can't really say what's the number, but I will bet something heavy. Will it be my biggest ever? Most likely.
If he sticks to his word then this is going to be one hefty bet – he's previously gambled to the tune of millions of dollars on basketball and football games. And according to Vegas betting insider R.J. Bell, he is considering putting $5 million on himself.
The confidence is palpable. With news that McGregor is considering betting on himself too, it looks like one of them is going to lose this weekend in more ways than one.