You would've had to be living in an alternate reality to not have noticed that Floyd Mayweather and Conor McGregor are set to fight on August 26th this year in Las Vegas.
Images VIA
This fight is so high profile that both fighters are expected to make a disgusting amount of money from it – $100 million for Mayweather and $75 million for McGregor.
Many people are arguing whether they're simply in it for the cash, but this could all change after Mayweather challenged McGregor to bet his entire earnings on winning the fight.
Their tour headed to Toronto yesterday, making it their second public appearance in two days. It was through the sea of trash talk that Mayweather came out with:
If you believe in yourself like you say you believe in yourself, bet your whole fight cheque, you b****.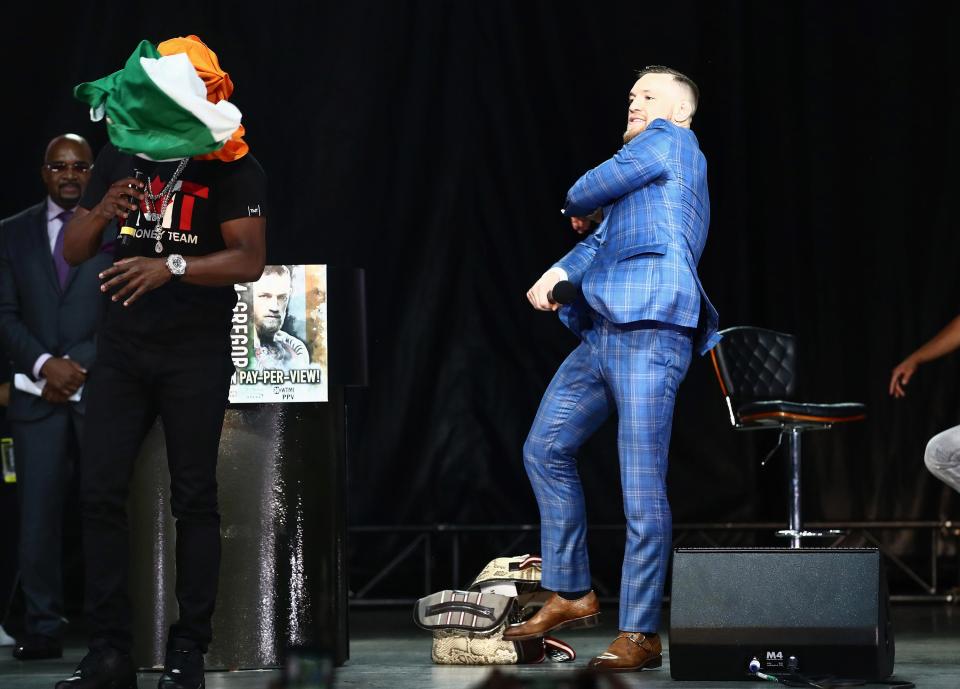 McGregor responded:
No f****** problem. Send the contract, kid, it's done.
I for one hope that both of them bet their full purse because watching either of them lose the biggest game of their lives as well as their earnings will be even more enjoyable than actually watching the fight itself. Can't beat a bit of human suffering.
For more McGregor vs. Mayweather hype, click HERE.