You've no doubt heard about the attack on Parliament in Westminster this morning at roughly 7:30am where a car mashed into pedestrians and left three people in the hospital.
Images VIA 
Information is slowly being released through the day and it seems like the three people who were struck by the car are going to be OK, although they're all being held in hospital for observation. Their injuries are said to not be life threatening though.
The suspect in the incident was arrested immediately but is said to be completely uncooperative with the authorities and refusing to explain his motivations or anything to do with the attack. The first picture has emerged of him being arrested by police this morning though and whilst it's not the best, maybe someone out there will recognise him and be able to shed light on just why he did this: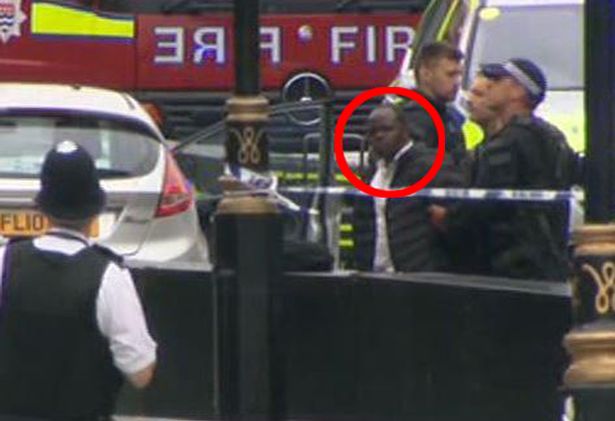 Yeah, not the best is it eh? If you know him though I suggest you contact the nearest police station or something though. Assistant police commissioner Neil Basu said the following about the attack:
The attack appeared to be deliberate and that the suspect is refusing to answer questions.

Given that this appears to be a deliberate act, the method and this being an iconic site we are treating this as a terrorist incident and it is being led by officers from the counter-terrorism command.

Officers are searching the vehicle and no other weapons have been found at this time.

At this early stage of the investigation no other suspects have been identified or reported to police.

There is no intelligence at this time of further danger to Londoners or the rest of the UK connected to this incident.

Our priority now is to formally identify the suspect and establish his motivation if we can.

He is not currently co-operating.

However, as you would expect detectives form the counter-terrorism command are making various other urgent enquiries to ensure there is no outstanding risk to the public.
Yeah, doesn't really sound like they've got too many leads at the moment, but I'm sure that it won't be too long until they've broken the suspect and find out what he's all about.
For more of the same, check out these never before seen photographs that were recently released showing the damage done during 9/11. Intense.