The movie and television soundtrack game used to be big, big business but it seems to have died down in recent years as you never really hear about them anywhere near as much as you used to, do you?
Featured Image VIA
This might be set to change with the announcement that one of the coolest shows of the past ten years Peaky Blinders will be releasing it's first official soundtrack on November 15th this year. Here's what Cillian Murphy himself had to say about this new soundtrack:
You just know when a song is 'Peaky'. The artists are outsiders. They have resisted the tyranny of the mainstream, shall we say?
Yeah alrite Cillian – maybe stick to acting there? The double album will be released in the form of a double CD (with a booklet taking us behind the scenes on the show), a triple vinyl and a digital release and to be fair it looks like it's gonna be fairly decent from the tracklisting. Bands like Royal Blood, Nick Cave & The Bad Seeds (obviously), The White Stripes and Frank Carter & The Rattlesnakes all features alongside some more laid back PJ Harvey and Laura Marling as well as a few choice quotes from the series as well. Whack it on your Christmas list.
Here's the full tracklist for the double album: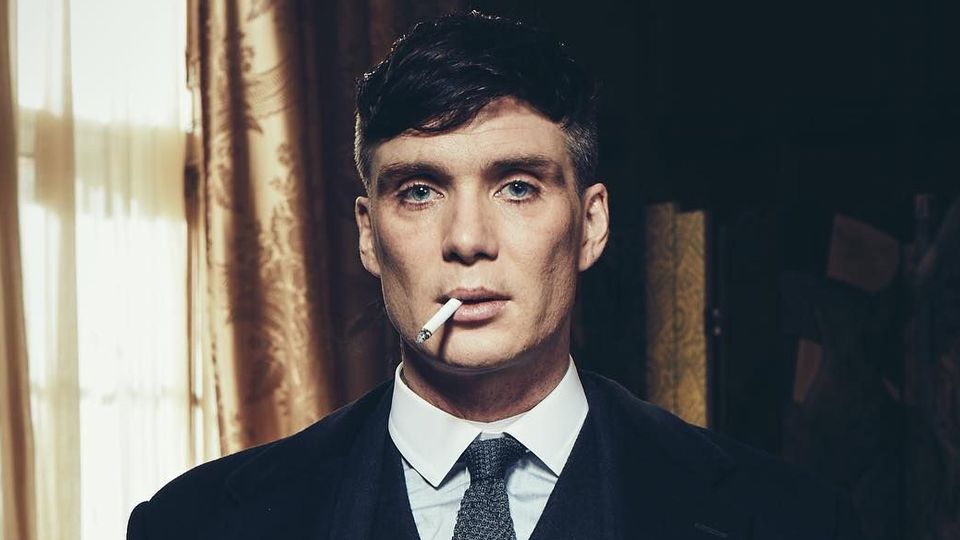 CD 1
1. Tommy: 'It's Not A Good Idea…'
2. Nick Cave And The Bad Seeds – Red Right Hand
3. The White Stripes – St James Infirmary Blues
4. Truce – From 'Peaky Blinders' Original Soundtrack / Series 1 (Score)
5. Tommy: 'Right I Have Bought You Hear Today…'
6. Dan Auerbach – The Prowl
7. Polly: 'There's Only One Thing…'
8. Jack White – Love Is Blindness
9. PJ Harvey – To Bring You My Love
10. Alfie: 'I've Heard Very Bad, Bad, Bad Things…'
11. Black Rebel Motorcycle – River Styx
12. Post Irish Meeting – From 'Peaky Blinders' Original Soundtrack / Series 2 (Score)
13. PJ Harvey – Red Right Hand
14. Laura Marling – What He Wrote
15. Arthur: 'Do You Wanna Tell 'Em…'
16. Royal Blood – Come On Over
17. Arctic Monkeys – Do I Wanna Know?
18. Tommy: 'I Love You…'
19. Nick Cave And The Bad Seeds – Breathless
20. Radiohead – You And Whose Army?
21. Polly: 'A Woman Of Substance…'
22. PJ Harvey – This Is Love
23. Sons – From 'Peaky Blinders' Original Soundtrack / Series 3 (Score)
24. Tommy: 'You Can Change What You Do…'
25. Queens Of The Stone Age – Burn The Witch
26. The Last Shadow Puppets – Bad Habits
27. David Bowie – Lazarus
CD 2
1. Tommy: 'Sex, Freedom, Whiskey Sours…'
2. Savages – Adore
3. Nick Cave And The Bad Seeds – The Mercy Seat (Live From KCRW)
4. Rachel Unthank & The Winterset – I Wish
5. Ballad Of Polly Gray – From 'Peaky Blinders' Original Soundtrack / Series 4 (Score)
6. Tommy: 'I'm Not A Traitor To My Class…'
7. Frank Carter And The Rattlesnakes – Devil Inside Me
8. Foals – Snake Oil
9. Polly: 'It's In Our Gypsy Blood…'
10. Radiohead – Pyramid Song
11. Laura Marling – A Hard Rain's A-Gonna Fall
12. Ada: 'So, Tommy Shelby, MP…'
13. Black Sabbath – The Wizard
14. Anna Calvi – Papi Pacify
15. Joy Division – Atmosphere
16. Tommy: 'You Need To Understand…'
17. Anna Calvi – You're Not God
18. Arthur: 'There's A Bentley Outside…'
19. Jehnny Beth – I'm The Man
20. Idles – Never Fight A Man With A Perm
21. Tommy: 'I Will Continue…'
22. Richard Hawley – Ballad Of A Thin Man
For more Peaky Blinders, check out whose going to appear in the next series of the show. Wow.