It pretty much goes without saying that if you cohabitate with anyone for any long period of time, then there's going to be times where you might have the odd argument or just when you feel sad and end up having a little cry.
Featured Image VIA 
You would think that this would be OK for most people – you should be allowed to do whatever you want in your own home really, shouldn't you? – but a new law that Theresa May bought in back in 2014 means that you could be fined for performing these actions if you're doing them too loudly. They're called Community Protection Notices and can be issued to anyone over the age of 16 who is disrupting their neighbour's everyday life.
Again, you would imagine that most people would probably be sensible about this and not complain about their neighbours' crying or arguing ruining their lives, but there's already a precedent for this in Newcastle-Under-Lyme where residents are banned from crying, arguing or banging loudly in their own homes. Here's what the order says: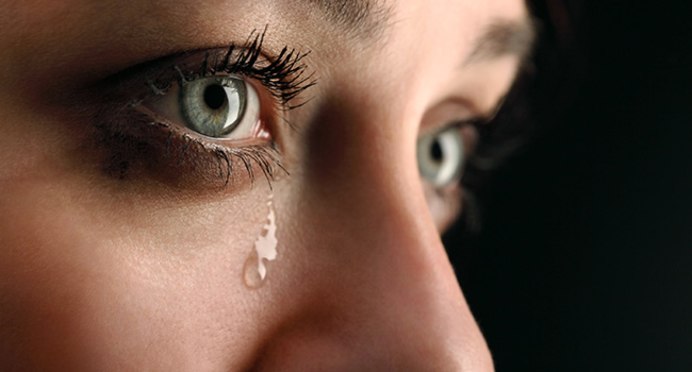 The resident will not create any wailing, jabbering, crying and hammering on the wall type noises.

The noises should not be capable of being heard outside of any property that x [the neighbour] may reside at any time of the day and night.
Serious. Obviously this guy must have been an absolute nightmare for the neighbour to contact the authorities about them, but it still sets a dangerous precedent for what might be deemed acceptable in the future. To be fair nobody likes a cryer or an arguer, but just be warned that if you keep it up then you could be hit with a £100 on the spot fine or a £2500 if it goes to court. FYI the guy in Newcastle Under Lyme hasn't breached the order yet, so it seems as though it does in fact work.
For more crying, check out this blogger crying about getting a 9-5 job after her Instagram was deleted. Definitely need to issue her with a CPN.