A Ferguson protester, who wants to remain anonymous, contacted us at Sick Chirpse to disclose bombshell information. They told us that they have the name of the police officer who shot and killed Antonio Martin. They also went into intimate detail outlining how they came to the conclusion of the name. We cannot verify this completely but the evidence does match up and check out as HIGHLY likely. For issues of safety we will not be releasing the name due to the heightened emotions of the St. Louis area.
Berkeley and St.Louis County Police and Mayor Hoskins said they will not be releasing the name of the officer either.
We did however contact the Berkeley Police Department to verify this information and they forwarded our request to a public relations officer. We have not heard back from them at this time.
An active protestor that goes by the name 'NeNe' told us:
The killing has to stop. Its not just police killing our kids, it's human beings killing one another… It's time to come and stand as one.
NeNe went on to say that she was tired of shutting down highways and wanted to move to more meaningful and impactful protest actions. She also stated that Mayor Hoskins was out of line for his "nonchalant comments" regarding Antonio Martin.
The unnamed protester who contacted us with the name leak also released plans to boycott and protest the Mobile Gas Station where Antonio Martin was shot and killed. They plan peaceful protests for weeks and months to come.
We are peaceful. All we want is peace. This is a non-violent movement. We plan on shutting it down until they have to close.
This individual also disclosed that they plan on protesting Berkeley Mayor Theodore Hoskins' private residence due to his public comments that
Protesters should go home and stop.
We would like to note that this individual was very clear and adamant that their purpose and goals are peaceful and that they do not support violence.
St. Louis Protests On New Years Eve
There was a (mostly) peaceful protest outside of the St. Louis Metropolitan Police Department for about three hours. About 50 Protesters chanted outside the building.
Eventually riot police were called in to remove them from the streets and away from the building. Pepper spray was used and violent arrests were caught on camera. The scene was filled with dramatic images of police in riot gear dragging away protesters.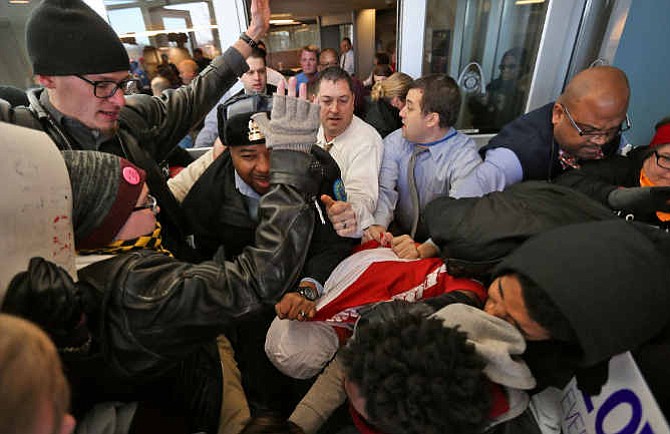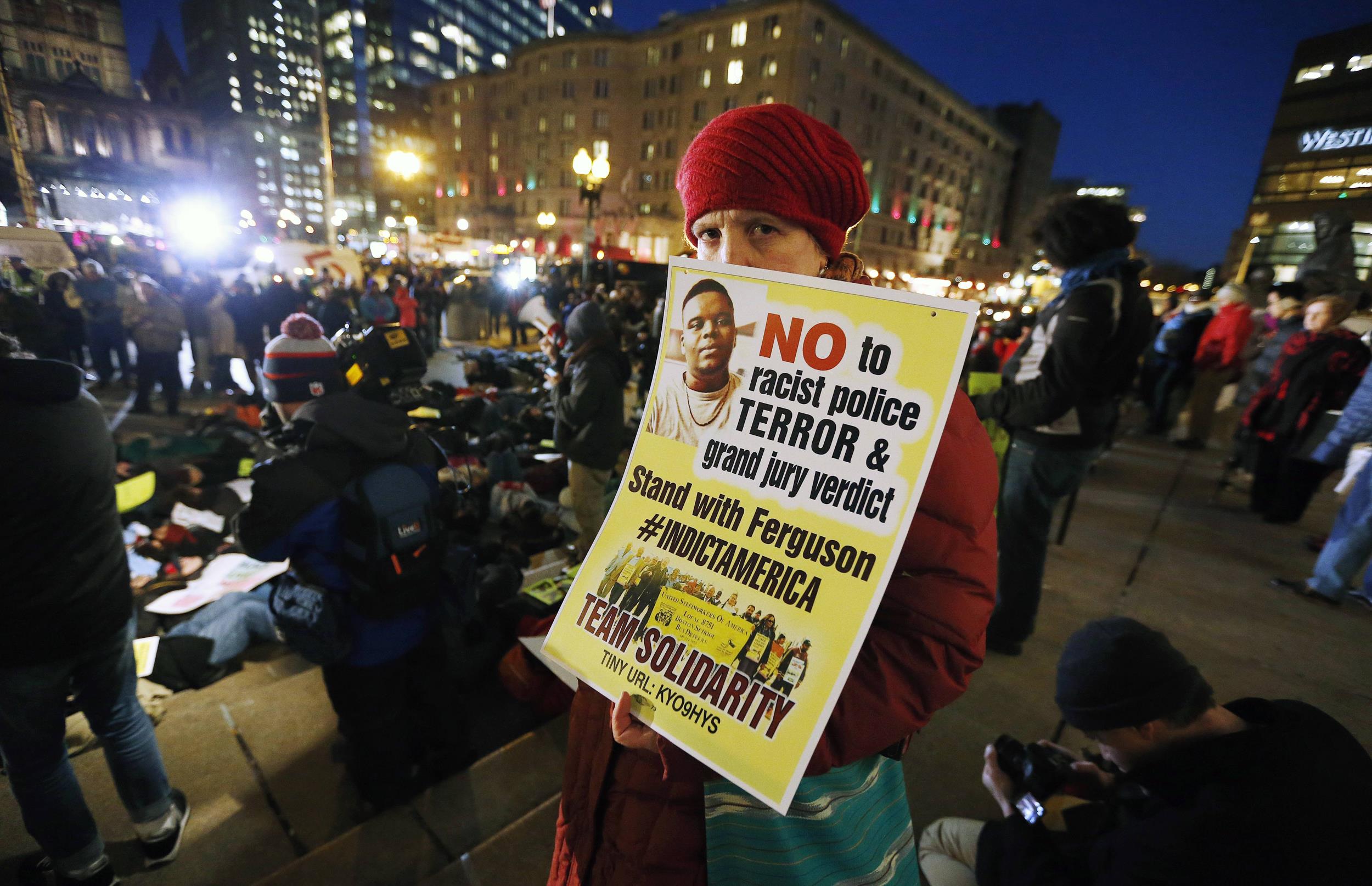 10-15 arrests were made and the protesters decided to call it a day and began marching down the streets away from the police station. They plan on several more protests today and in the days to come.
More: Coverage of Ferguson and the Antonio Martin shooting.
We were also recently asked to come on Sky News for a live broadcast interview which you can watch below.