If you subscribe to some of the weirder websites out there, then you may have heard of the Pizzagate scandal in recent months, which basically alleges that Hillary Clinton and the Democrats were involved with a child sex/human trafficking ring based out of a pizza shop in Washington D.C.
Featured Image VIA
This was completely and utterly outrageous, but there was some vague basis of truth involved with it and this has been validated now with the police revealing that they've arrested over five hundred people nationwide in connection with the case, including police officers, firefighters, and state officials.
The sting operation involved 23 different law agencies working together and also saw over 70 adults and juveniles relieved from human trafficking and being bought and sold for sex. A lot of the information regarding the ring was obtained during the Superbowl, which sadly is now synonymous with human trafficking as they can use the popularity of the event as a shield for their dastardly behaviour.
Sheriff Thomas J. Dart from the Illinois State Sheriff's Department said the following: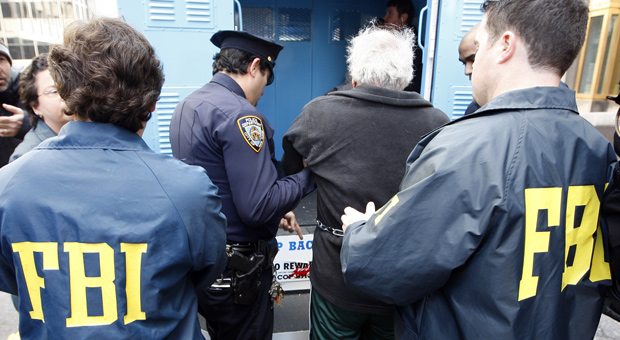 Sex trafficking continues to destroy countless lives, and this broad national movement should send a strong message.

It's particularly meaningful that this sting culminated on the day of the Super Bowl, which unfortunately has emerged as a prominent haven for sex trafficking.

I'm exceedingly proud to lead the nation in targeting sex buyers and traffickers.

We made it clear that there is no place for victimisation and sexual exploitation.
So, maybe there was some truth to the Pizzagate conspiracy after all? Despite this progress, it still seems unlikely though that any big names will actually go down because of this – they never get busted do they?
In fairness to Donald Trump, one of the first things he did after swearing in Jeff Sessions as the new Attorney General was to sign an executive order granting to federal law enforcers extra powers to deal with human traffickers. Whether this will extend to taking down the heads of such rings and their government cronies is another matter entirely. Here's hoping.
For more Pizzagate, check out this YouTuber who claimed to have found their 'kill room'. Not sure if I believe them.