A cartoonist named Panic Volkushka went viral yesterday after his work involving your favourite cartoon characters attending couple's therapy was posted on Imgur. This probably isn't going to be what you think at all, so it's almost certainly better not to say anything about it and just let you read it and uncover how beautiful and amazing it is all on your own.
Images VIA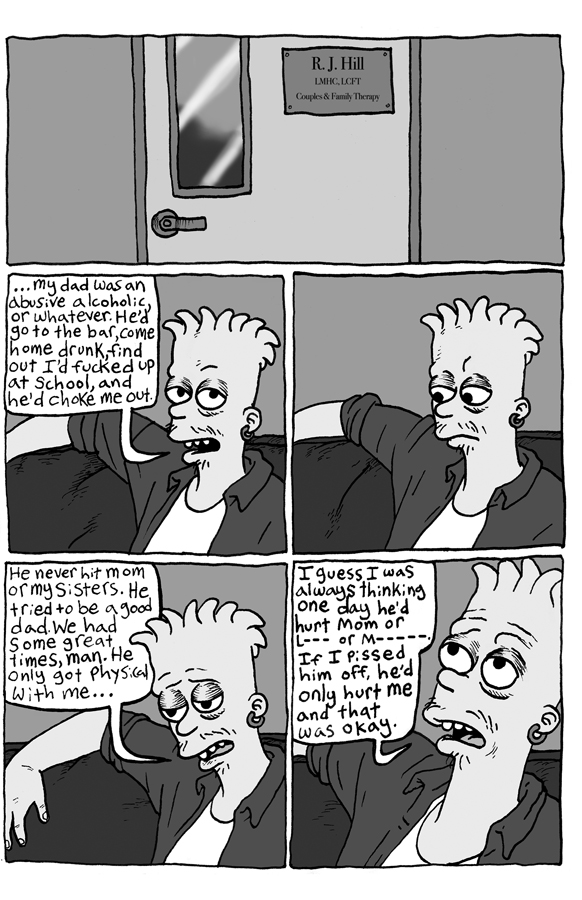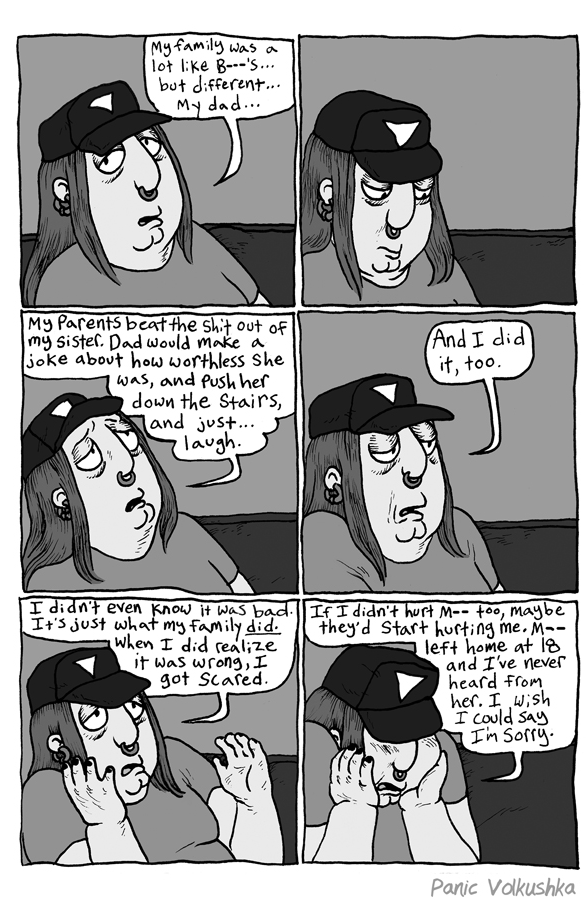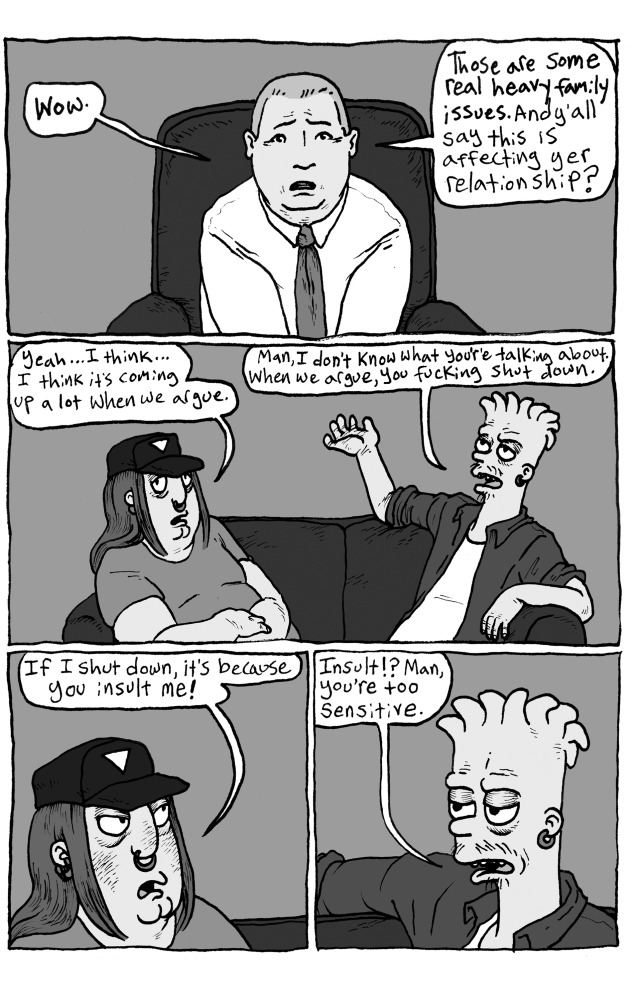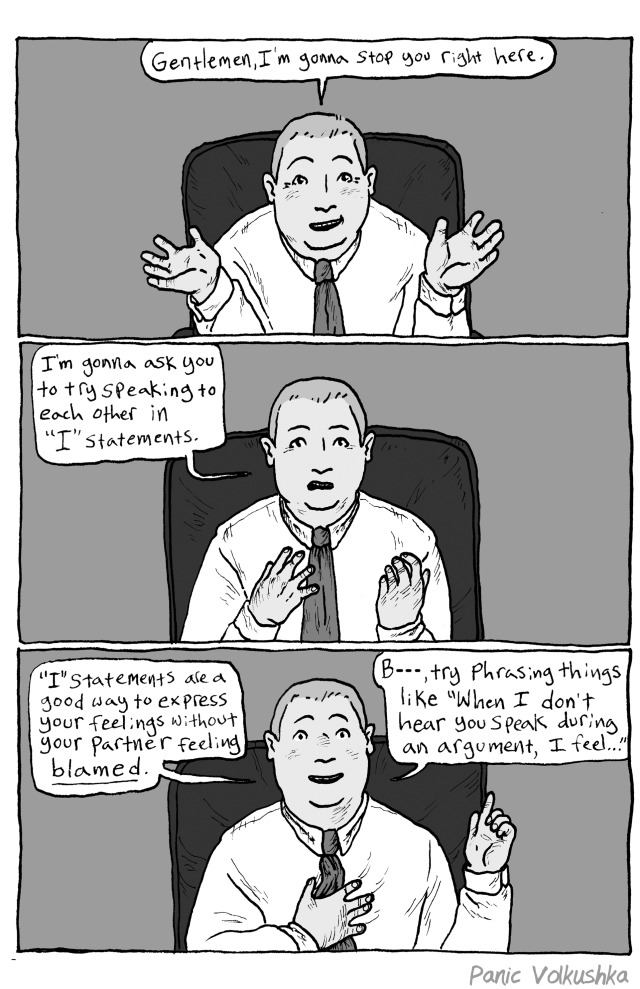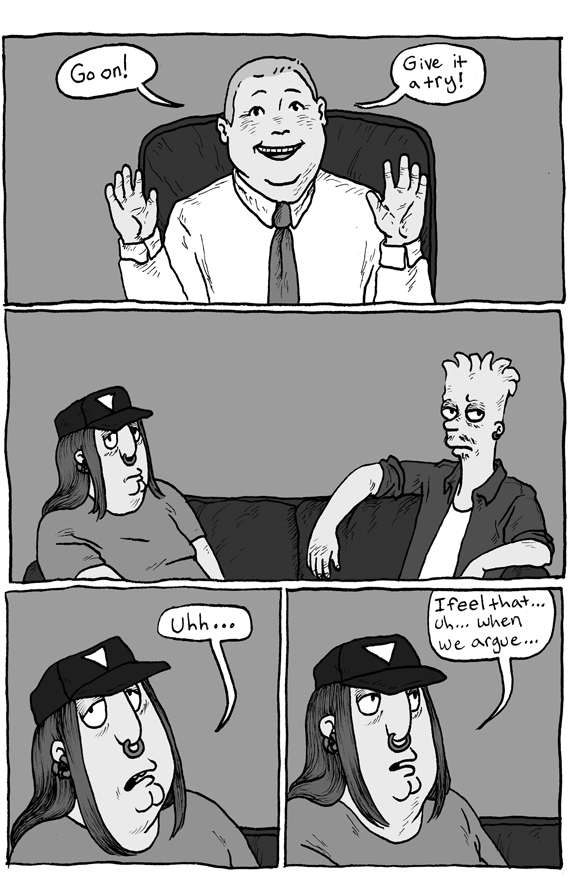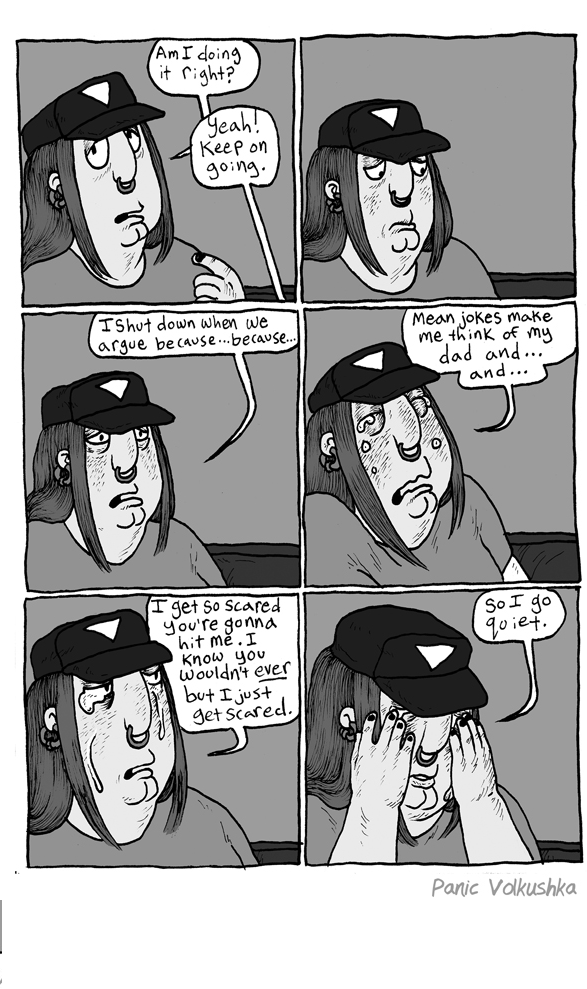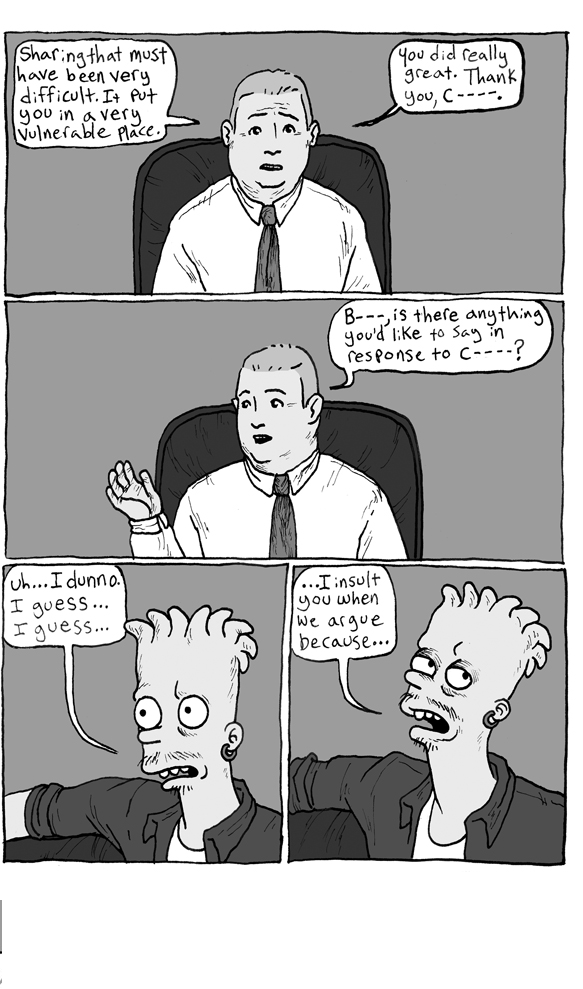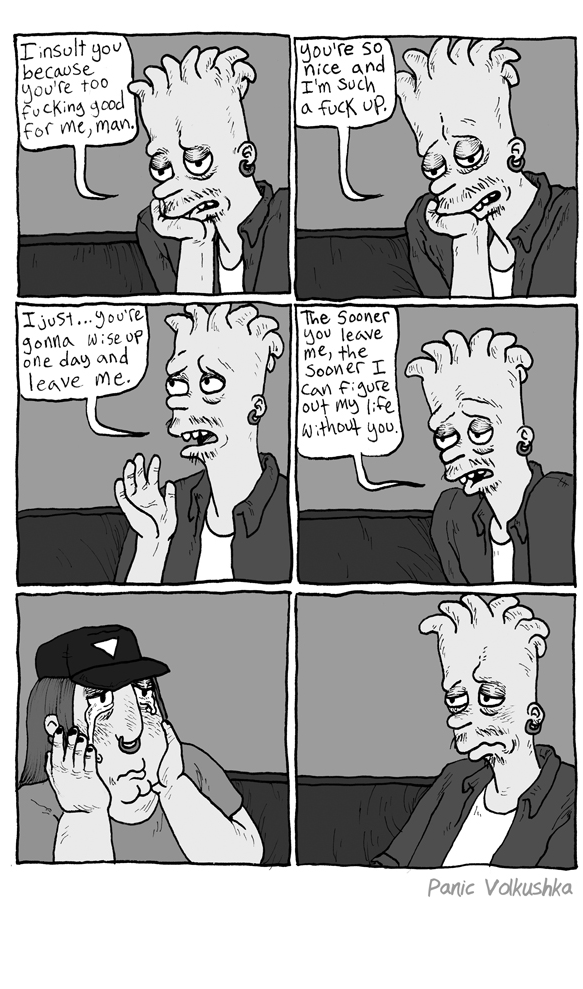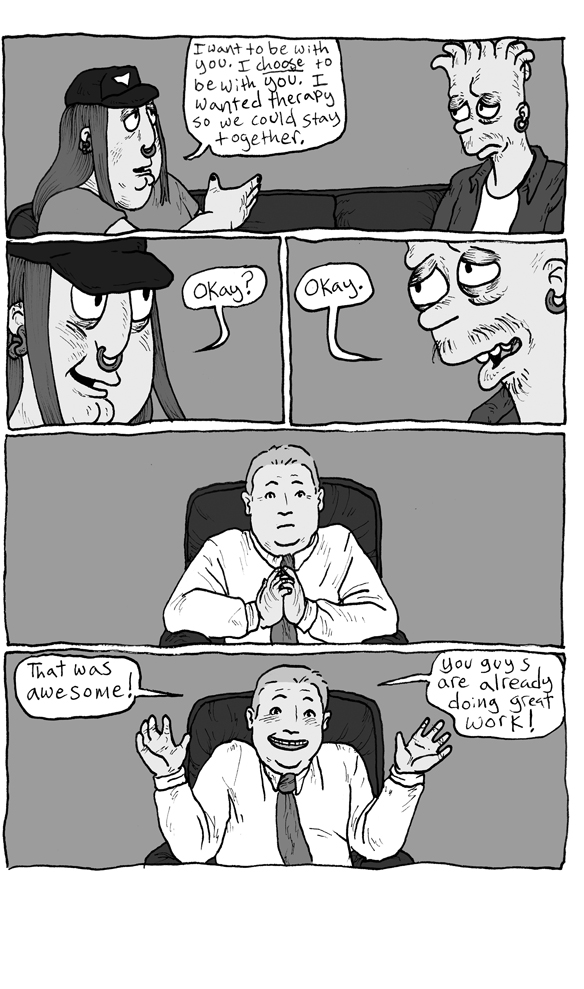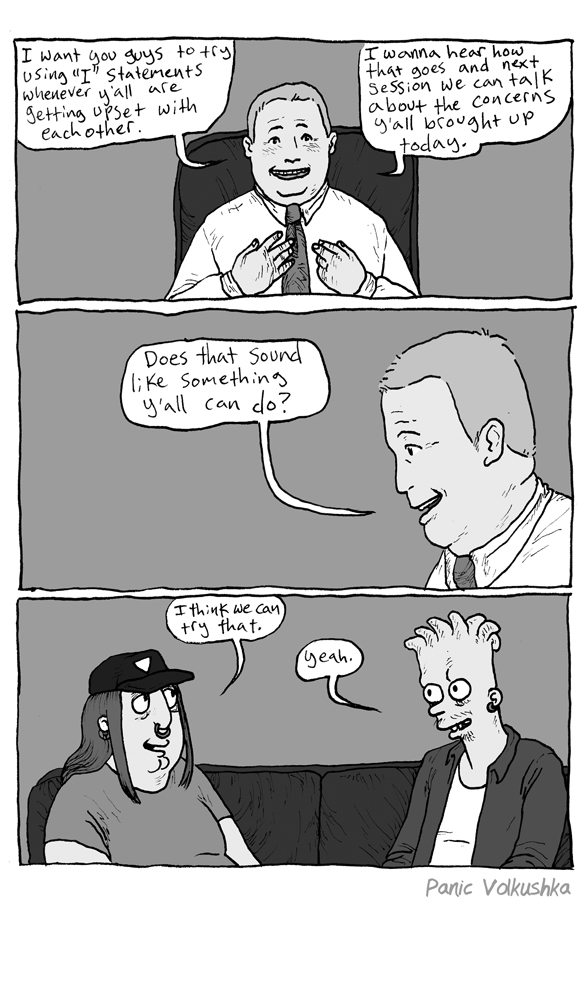 Wow. It's brilliant how Volkushka uses familiar characters to generate awareness and understanding about very sensitive issues like child abuse, the inability to form relationships, homosexuality, alcohol abuse and the father/son relationship. What's even better is that the characters he uses all perfectly fit the stereotypes we see play out due to their upbringing.
Volkushka has also stated that he wanted to draw attention to how domestic abuse was trivialised on 'The Simpsons' and 'Family Guy' in a comedic manner, and how this probably wasn't OK for people to grow up watching as they might think that it's acceptable behaviour. That's something that I don't think I've ever even thought about – I just thought it was funny when Homer was strangling Bart – but now that he's said it, it is definitely kinda messed up how nonchalant they are about the whole thing, especially when it's kind of depicted as a comedic take on real life. Fair play.
For more of the same, check out these family photographs of 'The Simpsons' for the next 34 years.