At first, you might think this is a contender for the 8 worst type of Facebook statuses, but upon further reflection we realised there is something admirable about the fact this girl is confident and comfortable enough to share this part of her life with the world: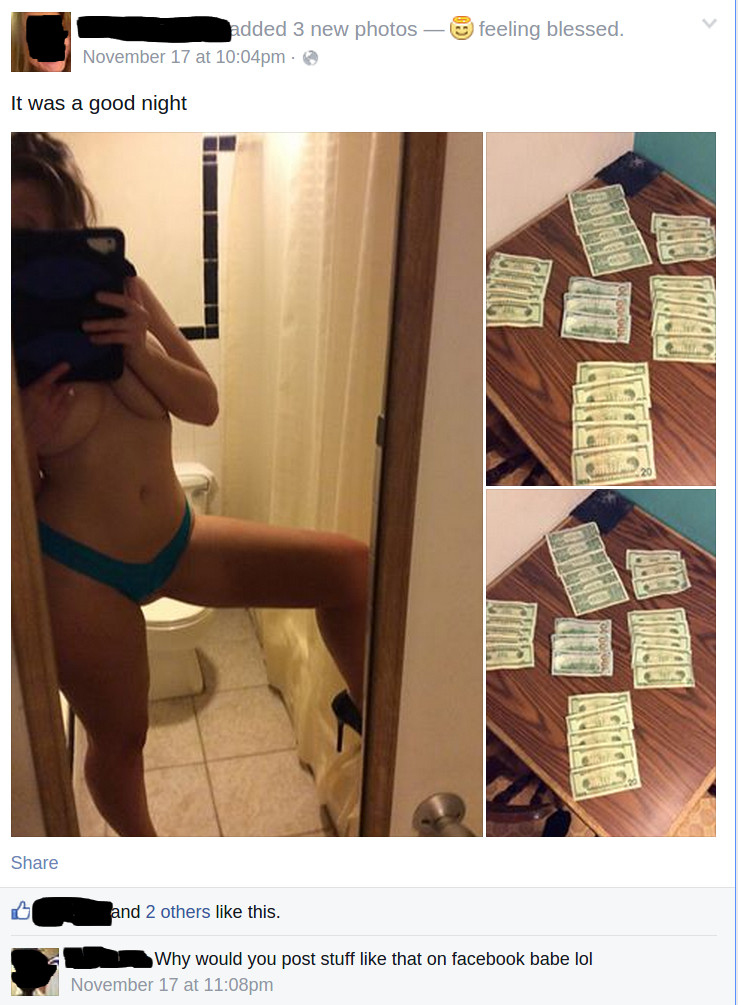 Not only that, she's also keen on shutting down any negative comments pertaining to her money-making moves: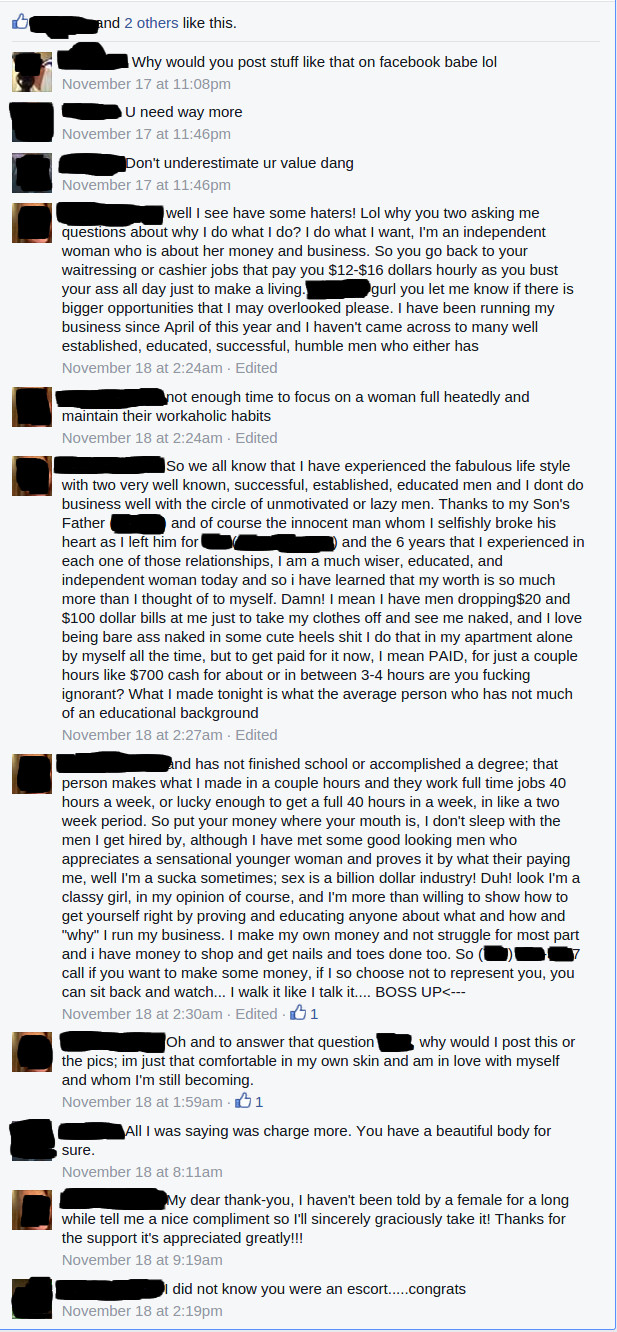 P.S. Imagine that girl you've been checking out on Facebook suddenly threw up a status like this, declaring herself open for business. There's no promotion like Facebook promotion, that's for sure.
This guy might finally get laid after all.