Despite having been rumoured for the past year after Facebook admitted that they were testing them out in Ireland, Spain, Chile, Philippines, Portugal, Colombia and Japan over the past six months, the new 'Like' buttons have finally hit our screens today. Well, if you've been accessing it on desktop that is – if you're on mobile then you're going to have to wait a couple more days.
The official press release explains it all:
Starting on Wednesday and rolling out across all platforms in the coming days, you can add one of the new Reactions by holding down 'like' on mobile or hovering over it on desktop in order to see the Reactions images.

Then you just tap or click on the one you want to use.
Featured Image VIA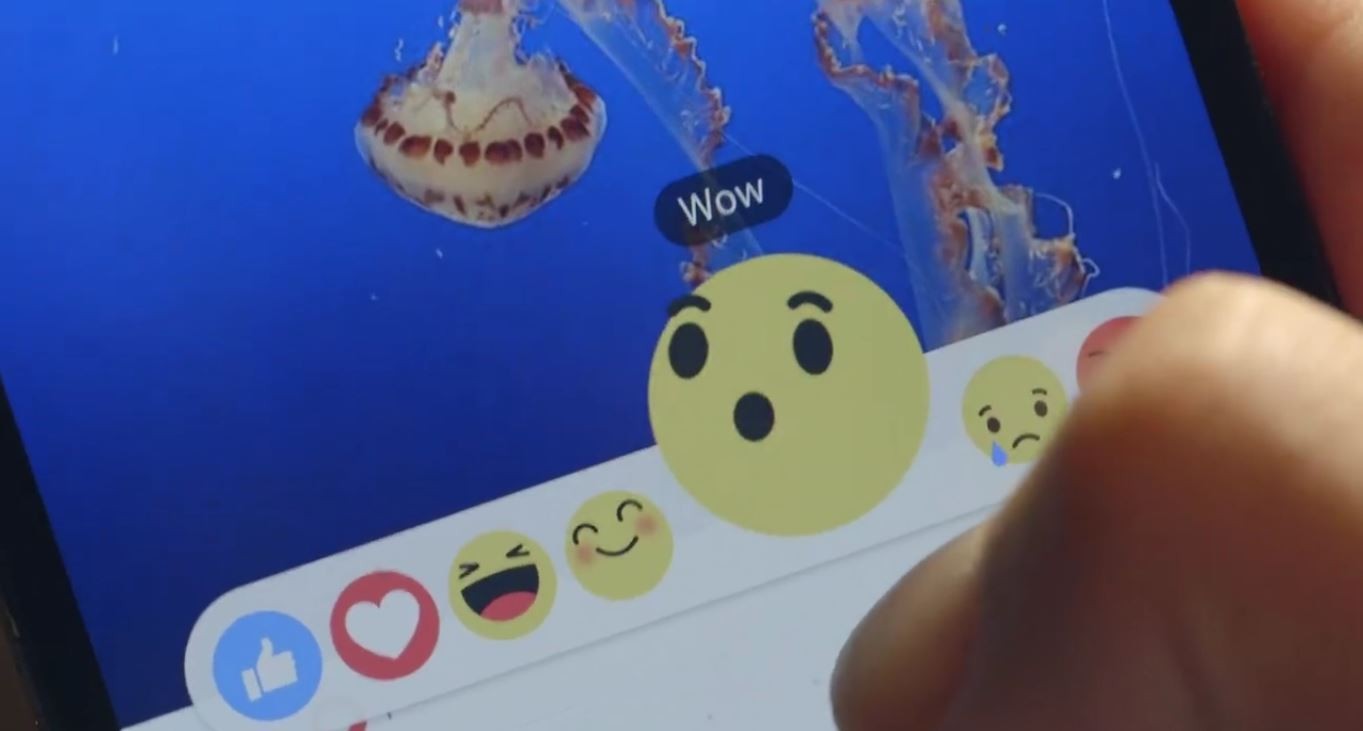 Image VIA
You can now love something, you can be sad about something, you can laugh out loud at something. You can also be angry about something or think that something is 'wow'.

We know on phones people don't like to use keyboards and we also know that the like button does not always let you say what you want.
Well, there's still no dislike button, but considering Facebook has officially said there will never be one of those as all emotions have to be 'positive', the fact that they've given us 'angry' and 'sad' is a fair enough compromise really. It's pretty easy and effective to use too, although it already feels kind of annoying having to hover over the different icons to see how certain friends feel about something.
I guess you'll probably get used to that though over time. It's also going to have a significant impact on the question of whether Facebook Likes are better than sex.