Back in the olden days your everyday lunch was either provided by the matriarchal female of the family or, if you leant to the slightly wealthier side of things, by your employed household staff. Everything would typically be made from scratch using local produce and would take an absolute age to prepare.
FEATURED IMAGE VIA
Thanks to the very modern invention of meal deals at supermarkets, delivery apps and fast food restaurants, sourcing lunch quickly and on a budget is now a relatively easy transaction. For a mere £3 you can choose from a wide selection of mains, snacks and drinks from any high street in the UK. Most people will have their preferred combination and while I personally think a prawn mayo sandwich with a packet of prawn cocktail crisps and a Ribena ticks all the boxes, most people think this is a horrendous, overly seafood based medley with a drink that is only meant for toddlers. And that's to put it nicely, but whatever.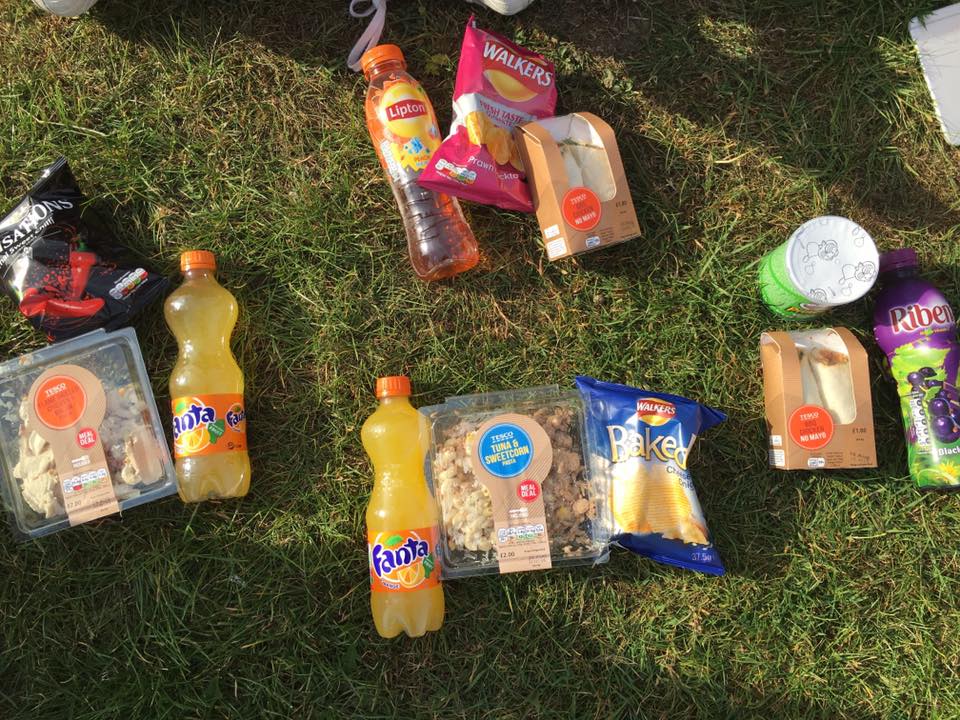 Fortunately for those in need of a delicious push in the right direction, there's a Facebook destination full of opinionated bastards (and some nicer, friendlier people) ready to rate your favourite lunchtime eats. Watch out though because any sighting of Pom Bears will get you the unfortunate label of being a paedo, buying anything from Waitrose will get you labelled a Tory and plain ham sandwiches are a huuuuge no-no.
We spoke to Theo Edwards, founder of the infamous Meal Deal Talk, to find out a little bit more about the tasty social media phenomenon.
Hi Theo. What made you start a Facebook group based around meal deals?
I started the group back on July 8th and I was eating my usual meal deal; this is where the idea hit me. I thought to myself, 'what do other people have with their meals?' so after getting the same meal I thought about starting a group. Originally it was a joke with my friends. Then I met Chris Stone through there, and he became the first admin. I appointed him due to his lengthy-paragraphed review of my meal deal and then it all started from there.
Are there any rules to posting?
We give the members the opportunity to give their honest opinion and provide constructive criticism where necessary. We allow people to share what they like, as long as the comments are not racist, homophobic or xenophobic. Otherwise this will result in an instant ban.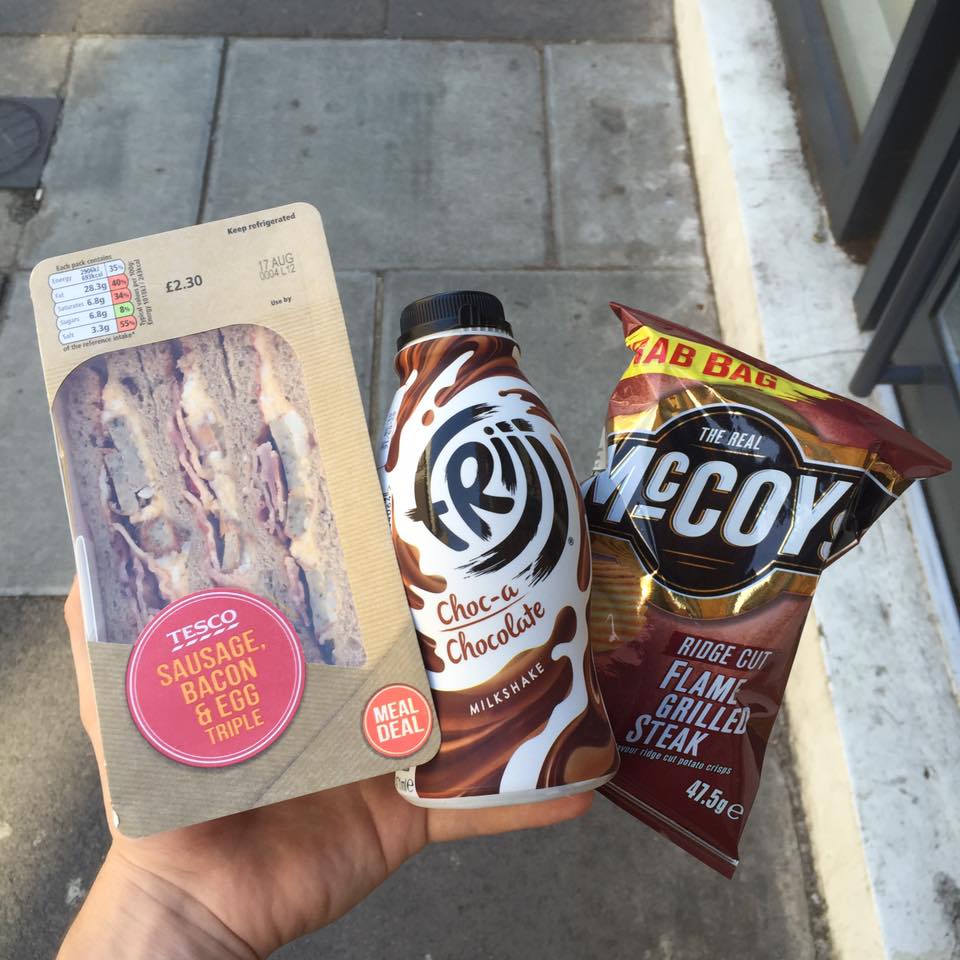 What's your own usual go-to meal deal?
My usual meal deal is a Boots chicken triple (Chicken & Bacon, Chicken & Salad and Chicken & Stuffing), with a blue machine Naked smoothie and McCoys Steak crisps.
Which food items do you think completely don't belong in people's lunches?
The worst meal deal I've seen so far is a combination of Egg and Cress sandwich, Water and Ready Salted crisps.
How have you noticed the public react to other people's meal deal decisions and what insults are most common?
I have noticed the terms "Tory" and "nonce" are the most popular. As long as people comply with the rules and don't decide to insult somebody's personal appearance these insults are acceptable. I've also noticed vegan meals are not a favourite in the group!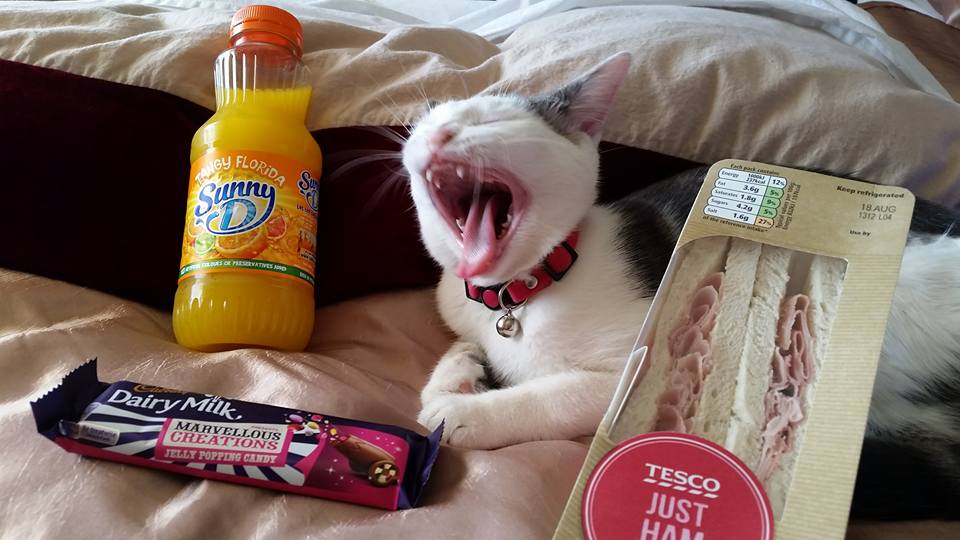 Which supermarket does the best meal deal?
So far I think Boots is the best, purely for the money you save for spending £3.79 (the naked smoothie alone is around £3). I also like the selection that Tesco have to offer but I haven't yet tried a meal deal from there.
What do you think of the group becoming so popular? Did you ever think that it'd become so big and talked about within the media?
I love the interest shown from everyone, even with people stopping me in public places and asking if I'm the person who started the group. When I started it I never thought it would reach 200,000 members and I was even close to deleting the page!
What's your opinion on the racist and sexist comments?
Those sorts of comments are not welcome in the group and will result in an instant ban. We have a team of 8 Admins and 10 Moderators who all dedicate their time to control the page and remove the unwanted comments.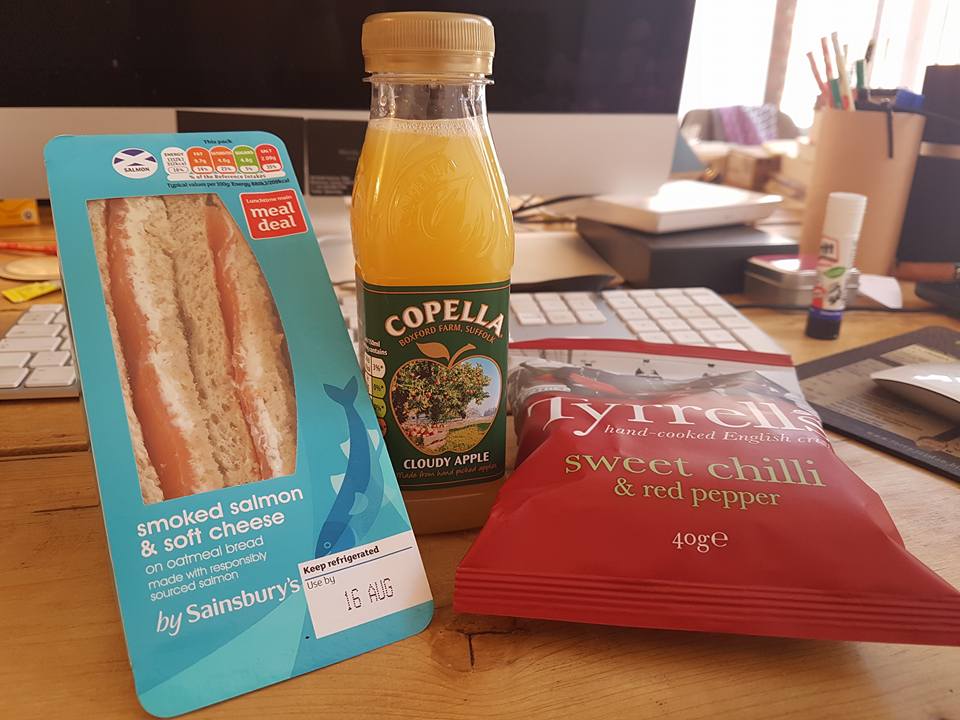 What's the funniest thing you've seen posted?
I honestly couldn't tell you the funniest post I've seen. I've spent so long laughing through the comments but there's a Twitter page (@mealdealcomment – not us) who post the funniest comments on the page.
Aside from meal deals, what's your favourite food?
I would never turn down a Nandos! I'm a big fan of fancy restaurants and burger bars but my favourite fast food is Five Guys.
If you could invent your own sandwich, crisp and drink flavours to be purchasable in supermarket meal deals – which combination would you love to see exist?
My sandwich/wrap would be a Bacon & Brie, with a Lilt and McCoys Thai Sweet Chilli crisps. I do not know why Bacon & Brie is not available for meal deals!
Came here in search of a sweet deal? Check out this list of UK restaurants where you can bag yourself free food on your birthday. Go on, treat yo self.