Whether your family has cooked you a nice tea or your pals at work have bought you in a cake for everyone to share, there's nothing better than free food on your birthday. Luckily there are a lot of pubs, chain restaurants and fast food places that realise this and offer some sick deals on the anniversary of your Mum squeezing you out her uterus. We've compiled a list of all the ones we could find so that you can treat yourself when your time comes.
Please note that this list is in no way endorsed by any of these companies and applies to the UK only. Most of the offers in this list require you to sign up to some sort of loyalty system so be sure to get on that ahead of your b-day.
Barburrito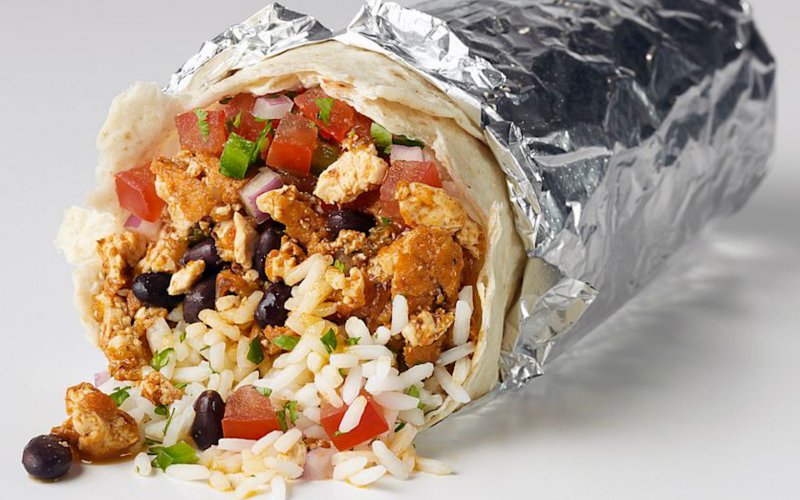 If you register for a La Familia loyalty card at Barburrito four days before your birthday or before then you can get yourself a free burrito or other main meal. Be careful if you're getting over excited and adding a whole bunch of extras because they're probably not included.
Patisserie Valerie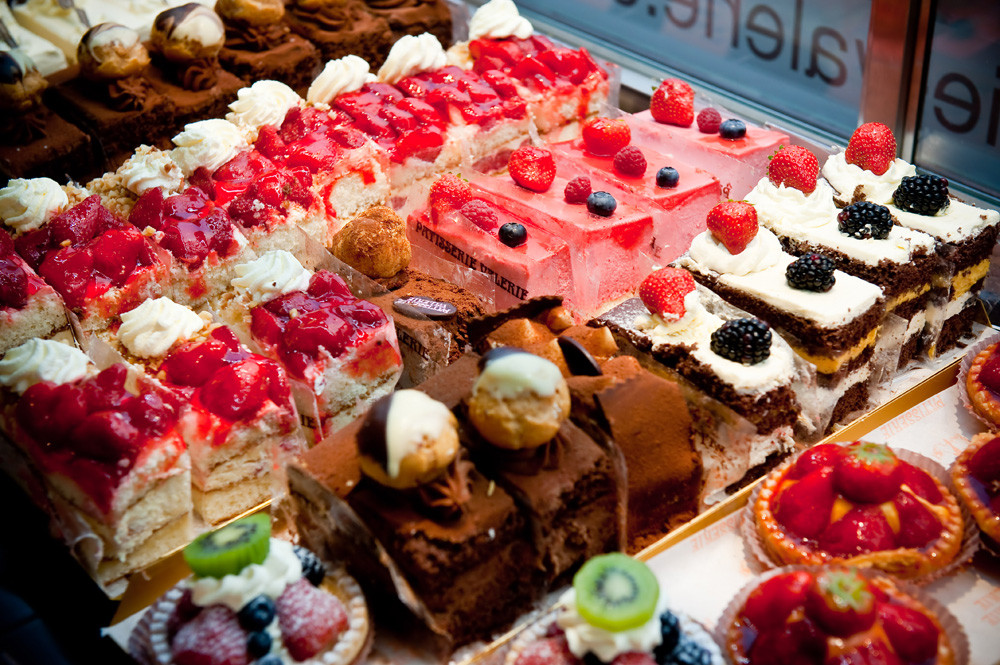 If your mates don't consider you worthy enough to buy you a proper cake, then you can always sign up to Patisserie Valerie's cake club to redeem a free cupcake on your birthday. Other benefits of having the card includes 10% off everything forever and other monthly offers.
Beefeater Grill
Grab yourself a hunk of birthday steak and a side of chips at your local Beefeater. Once again this involves being organised and signing up to their reward club before you claim your celebratory grilled meat slab.
Pizza Express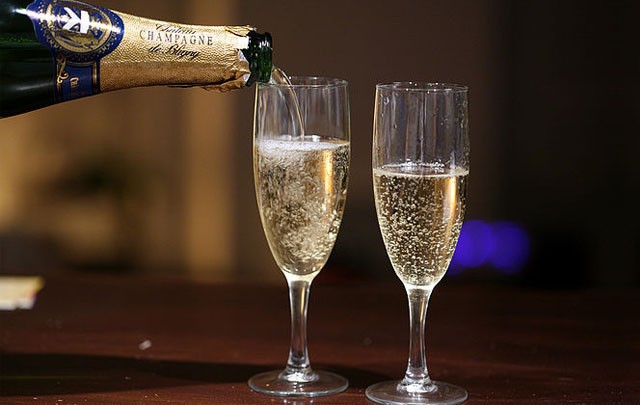 Unfortunately this one probably requires you to be an already paying customer but if you're already sat down with your pizza then you can ask for a complimentary bottle of Prosecco to accompany your meal at Pizza Express. If you're not signed up to MyPizzaExpress then you'll miss your chance.
Krispy Kreme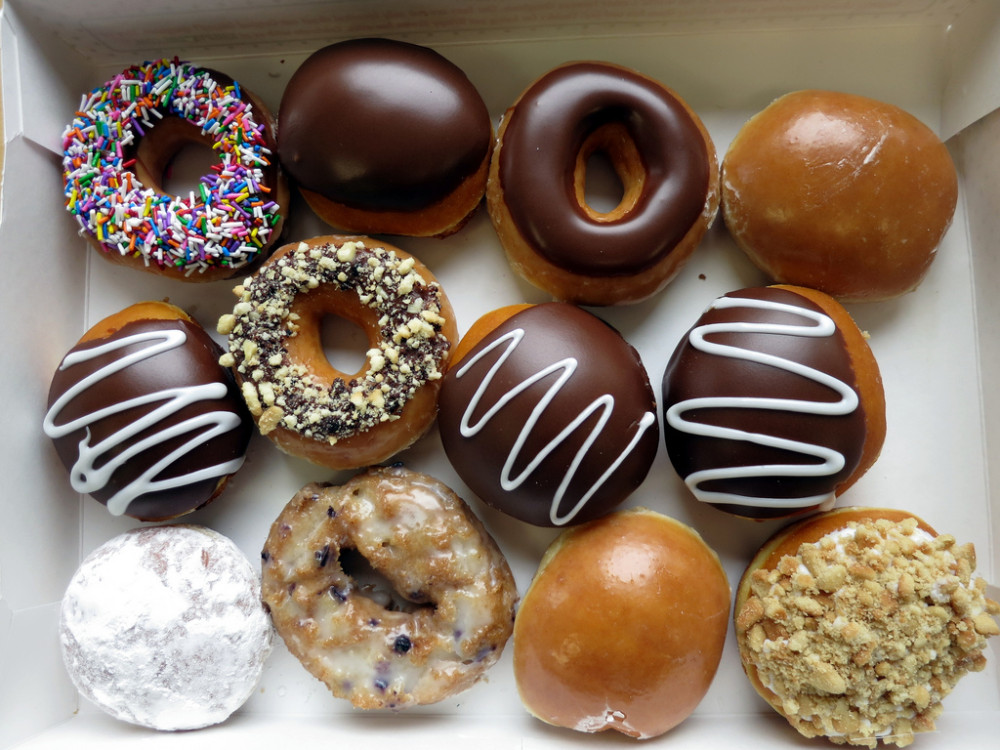 As well as a free birthday treat, you'll get a free doughnut just for signing up to Friends Of Krispy Kreme. Doubly delicious.
Marston's Pubs
Begin your drunken festivities at a Marston's pub and you'll be able to start your night off with a free pint. Heading down to your local with an attention grabbing birthday badge may work too.
Subway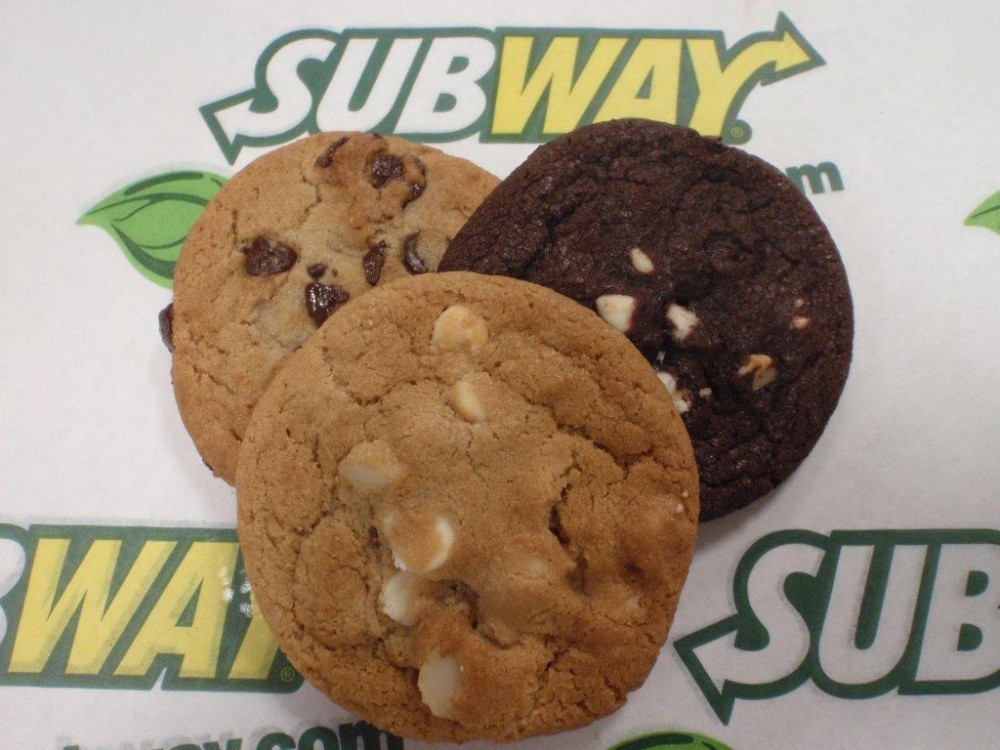 You're entitled to your very own free birthday cookie when registered to the Subcard. They'll send you an email with a voucher that's valid for a month afterwards so don't worry if you're the forgetful type.
Boost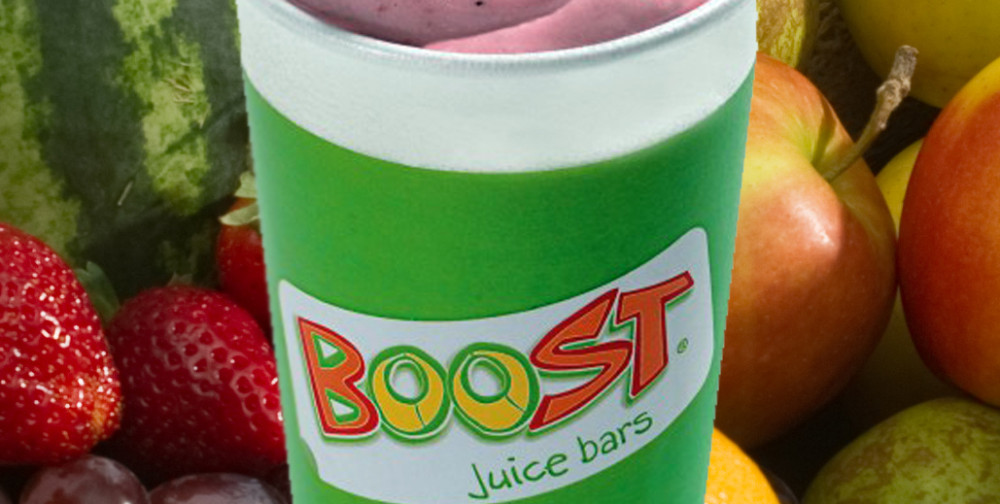 If you become a V.I.B.E (Very Important Boost Enthusiast… I know…) member then your birthday smoothie or juice will cost nothing.
Hummus Bros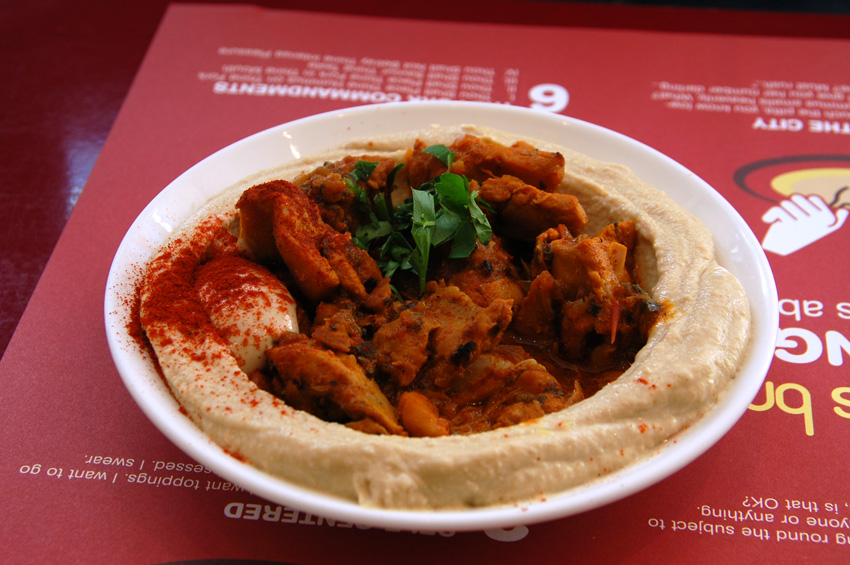 Becoming a hummus bro by joining the Hummus Club = a free meal. Apparently they also have their own opt-in lottery where you can win free stuff all the time. Annoyingly the chain is only found at a few London locations.
Harvester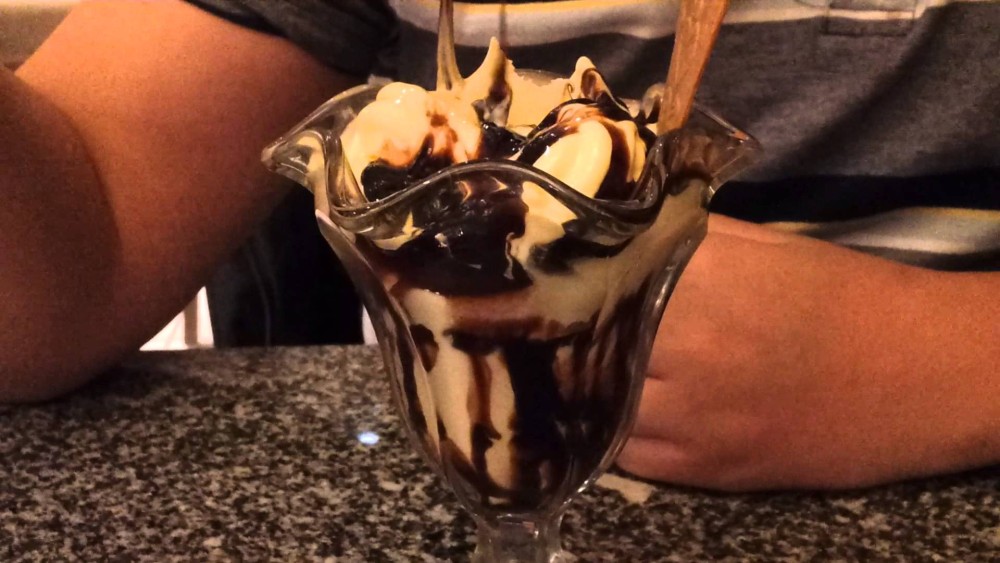 Word on the street is that you get a free sundae on your birthday if you're signed up to their newsletter. Fuck yes.
Jamie's Italian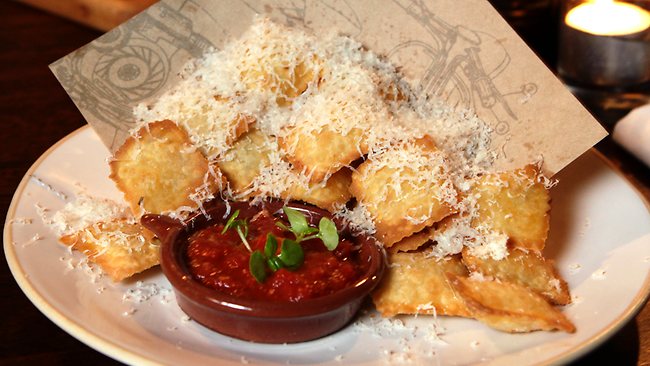 For those sadly eating alone, this one's a bit of a pisstake as you have to spend over £30 in one sitting to redeem your free gift. Probably worth it if you've got a bunch of people out to celebrate. Rumours say that's it's either a bottle of Prosecco or some fancy entrées but only for Gold Club members.
Ed's Diner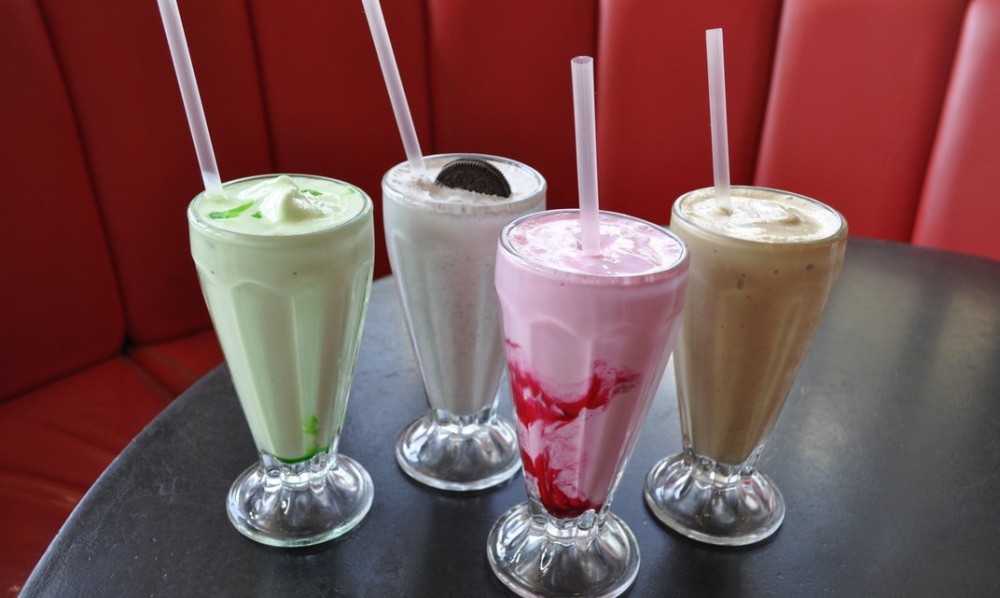 For anyone who has never tasted these heavenly milkshakes from Ed's Diner then you're really missing out. Flavours include some super buff Nutella, Oreo and Lotus Biscoff concoctions as well as naughtier versions with a shot of rum. Definitely worth redeeming your annual free one by signing up to Ed's Club.
Las Iguanas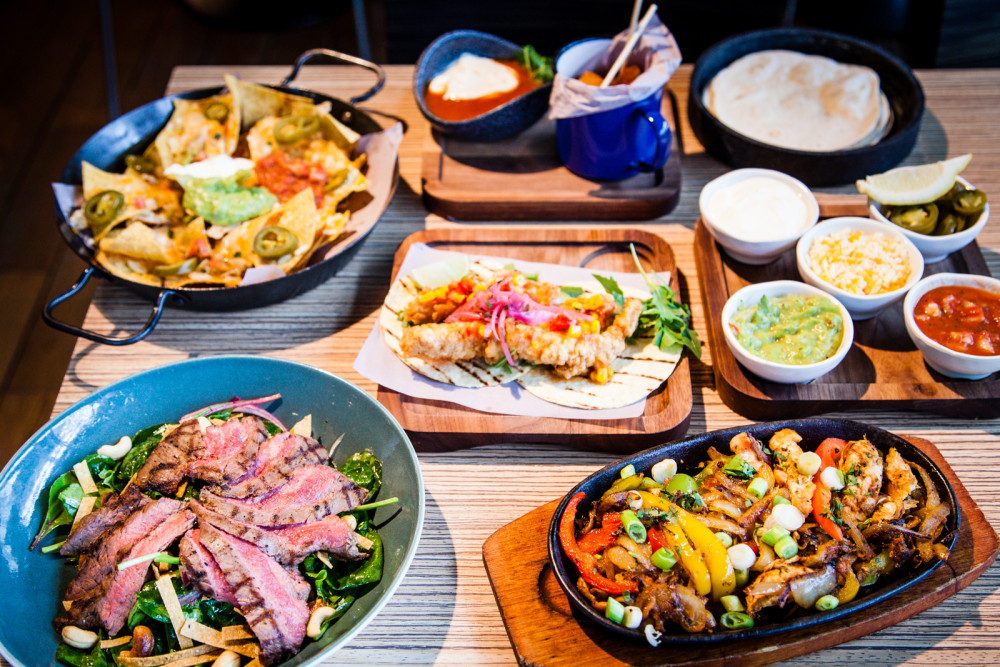 You might as well sign up to the Las Iguanas newsletter if a costless latin meal for two and a bottle of wine appeals to you.
T.G.I. Fridays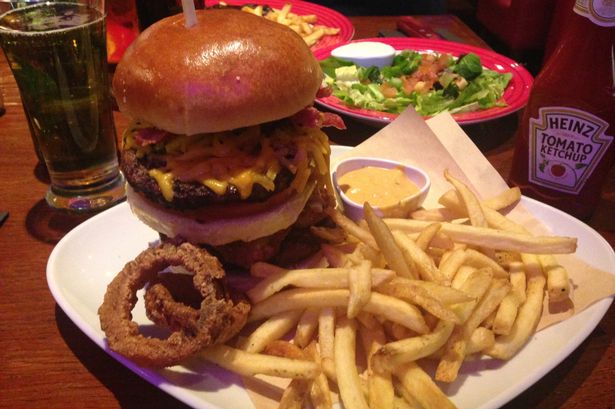 The generous lads at T.G.I. Fridays not only throw you a treat filled night for you and five friends on your birthday, but they do the same again six months later for your half birthday too. All you have to do is sign up. Get in!
Yo! Sushi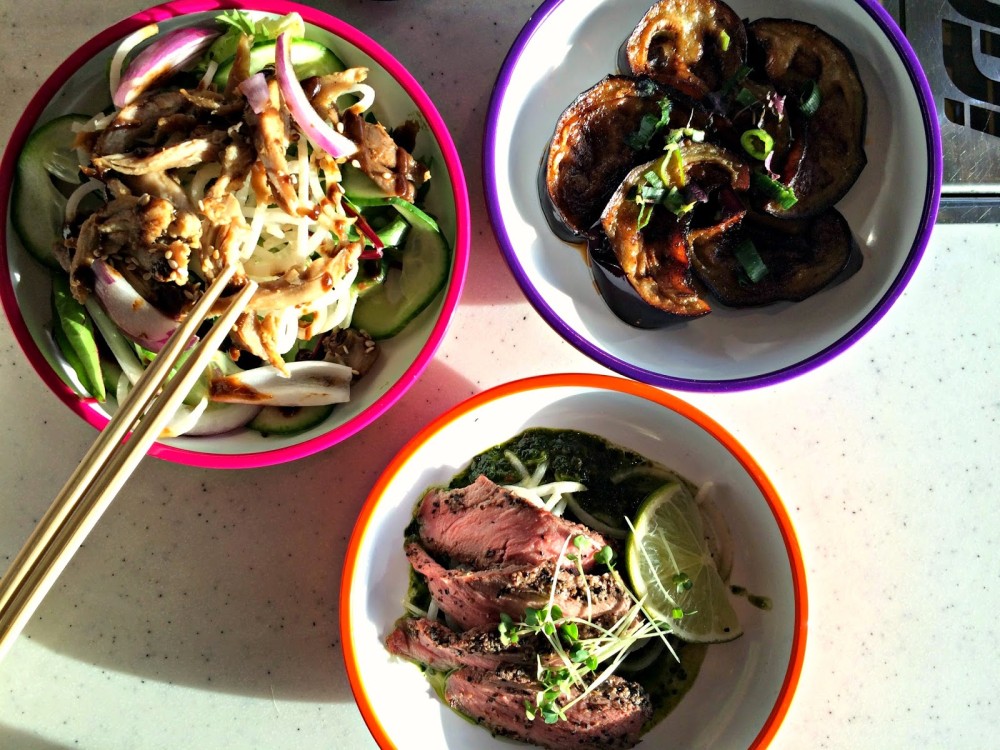 Birthday boys and girls get a free plate voucher sent to them from  Yo! Sushi if they've joined the Love Club. It's not all raw fish – there's loads of great deep fried dishes, meat or veggie rolls and noodles too.
Brewers Fayre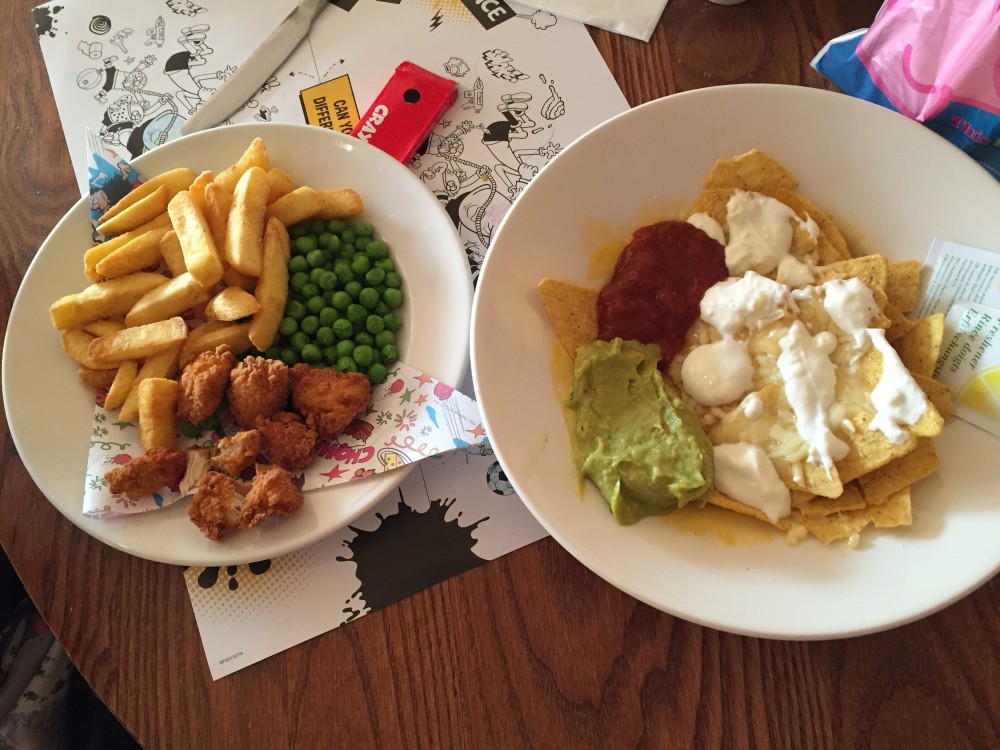 If you're down for a free main meal on your birthday then you'd better sign up to the Brewer's Fayre rewards scheme.
Frankie & Benny's
If you're out at Frankie & Benny's on your birthday then you'll get a £10 gift card as well as a free main meal but only if you're buying another one as well, better start making some friends. Ask to sign up when you're next nearby one of the restaurants or sign up here.
Props to anyone who manages to do more than one of these in a day and remember to take ID. Let us know if you come across any more birthday freebies because we're hooked. Perhaps it's a good idea to unsubscribe from these club cards after you've pillaged the goodies to avoid heaps of promotional emails.
Birthday or not, don't forget that we give out a free Dominos pizza most Sundays to a loyal Twitter follower.