It's been over two decades since Graham Linehan and Arthur Mathews' Channel 4 comedy 'Father Ted' hit our screens and to this day, it remains one of the greatest (if not the greatest) British comedies of all time.
Featured Image VIA 
The series followed three Catholic priests (Ted, Dougal and Jack) and their tea-loving housekeeper Mrs. Doyle, marooned off the west coast of Ireland. Although it might not have seemed like a hugely winning formula, the misadventures of this unfortunate foursome led to this show being deeply ingrained as one of the most-loved comedies ever made.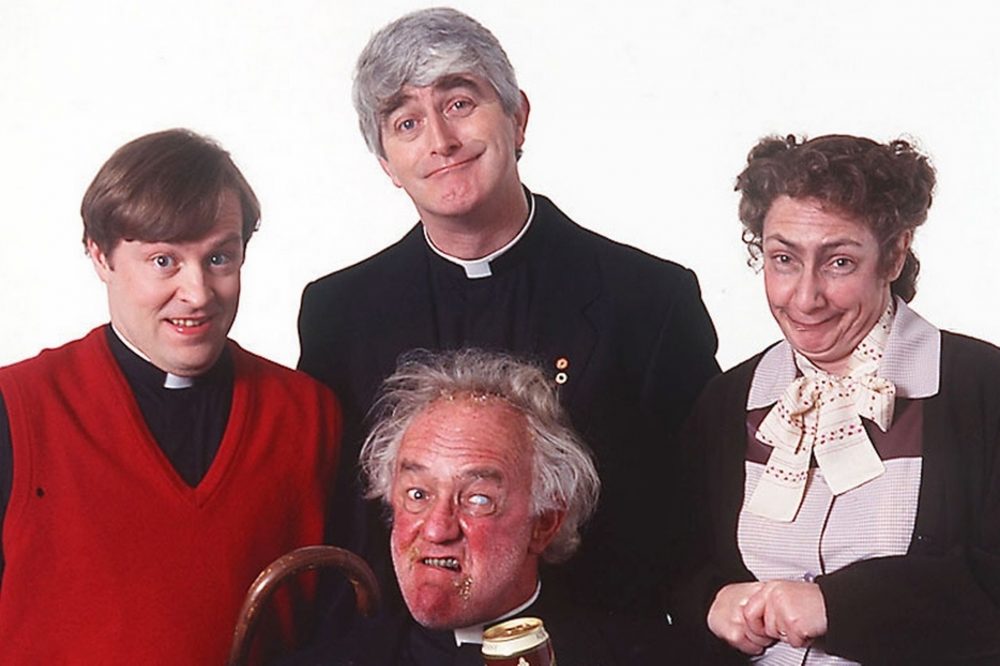 One of the features about this show that stood out were the many minor priests who featured sporadically throughout. In every episode there would be another new priest who had some sort of bizarre, standout trait, and often times their performance would steal the show. Here's a rundown of some of our favourites:
Father Finton Stack 
Father Stack (a personal favourite) may have only appeared in one episode, but it was a memorable one. Stack, who appears as Father Jack's replacement, turns out to be far more unbearable to live with due to his serious attitude and love for Jungle music.
Father Paul Stone
The exceedingly boring Priest who Father Ted (unintentionally) puts in the hospital. 
Father Dick Byrne 
Basically Father Ted's doppelgänger, but also his arch nemesis.
Bishop Brennan 
Brennan is the Bishop who doesn't really want to be a Bishop (judging by his love for women and booze). He's also Ted's most feared superior – particularly when Ted has to kick Brennan up the arse:
Father Damo Lennon
Damo, the Dublin priest visiting the island, soon began to lead the malleable young Dougal astray.
Father Kevin 
Father Kevin – the suicidal priest who lived on Craggy Island. This guy's mood was lifted up then smashed back down depending on what band was on the radio.
Father Billy O'Dwyer 
The 'Spinmaster' who rocked up to Father Ted's charity event without any records aside from The Specials' 'Ghost Town'.
Father Hernandez
His appearance was brief but memorable. Father Hernandez was the ultra stylish Cuban priest who gifts Ted with a "fertility symbol".
For more classic British comedies, check out our celebration of the short but impactful comedy of 'Garth Marenghi's Darkplace'.