The day will finally arrive on Monday when we'll be allowed back inside pubs for a pint, but the news is coming out that we'll have to have considerably more than one if we want to save the nation's pubs from the damage caused by the lockdown.
Featured Image VIA
Campaigners have decided to draw up a poster with the slogan 'Your Pub Needs You' in an effort to encourage locals to head back there and spend as much money as possible when they open their doors again on the 17th. They're saying that every customer needs to drink 124 pints of beer or 122 glasses of wine in order to give the pub industry the £25.66billion cash boost that it needs to get back to pre-pandemic levels.
They've also realised that this isn't possible for some customers and suggested that instead you could have 976 packets of crisps or 40 roast dinners. Not sure how practical that is – especially the roast dinners one – but I suppose you have to give them some props for being equal opportunity.
Finance Experts Company Debt said the following about the idea: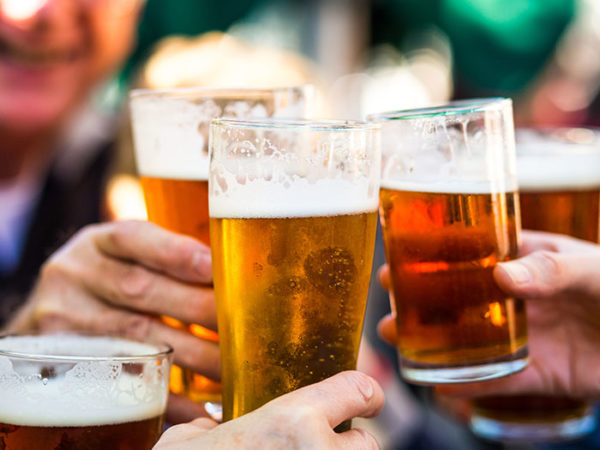 With the latest estimates suggesting that the UK's food and beverage industry lost at least £25.66bn due to Covid-19 we wondered how much every person in the UK would need to spend in order to reach pre-pandemic levels.

In particular we wondered how far that money would go in pubs, one of the most beleaguered sectors.

We came up with a figure of 124 per pints per adult, based on a figure of 52million adults in the UK.
I suppose there's only one thing for it – drink as many pints as possible. It's kind of annoying that it doesn't say how long you have to do this because if it's before the end of the year I imagine that even the most casual of drinkers would be able to get them down you if they went out a couple of times a week. Just do your best to help out I guess.
For more of the same, check out this guy who had a bottle of Corona in a pint glass for his first drink back at the pub. What a freak.