Emily Ratajkowski welcomed son Sylvester Apollo into the world in March, and has now faced her first public experience with mum-shaming.
You see, the internet was not happy with the way 30-year-old Emily was photographed holding baby Sylvester in her Instagram holiday photos…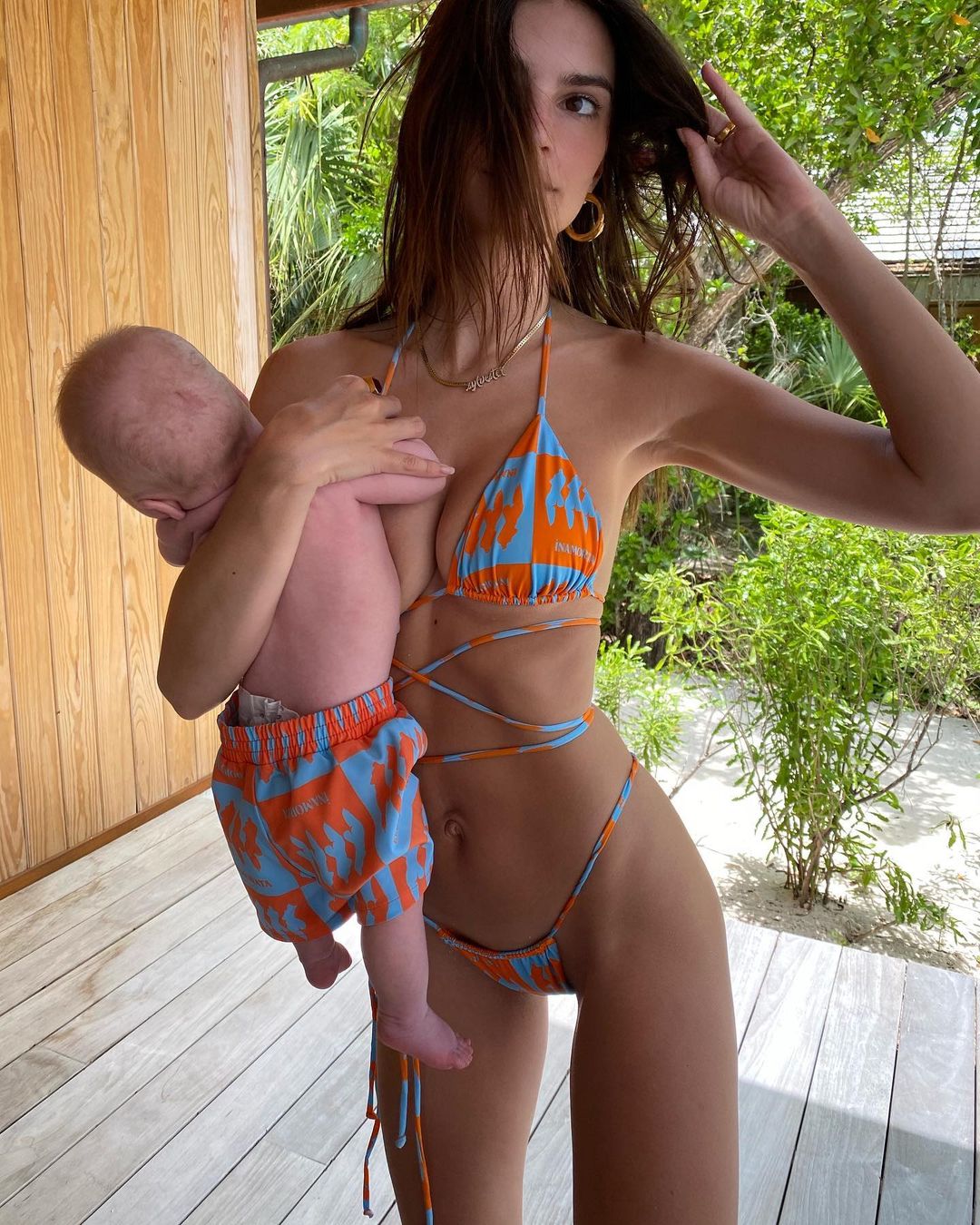 View this post on Instagram
The Daily Mail put out a hell of a headline about it…

A bunch of regular joes and jills on the internet couldn't wait to give Emily a hard time…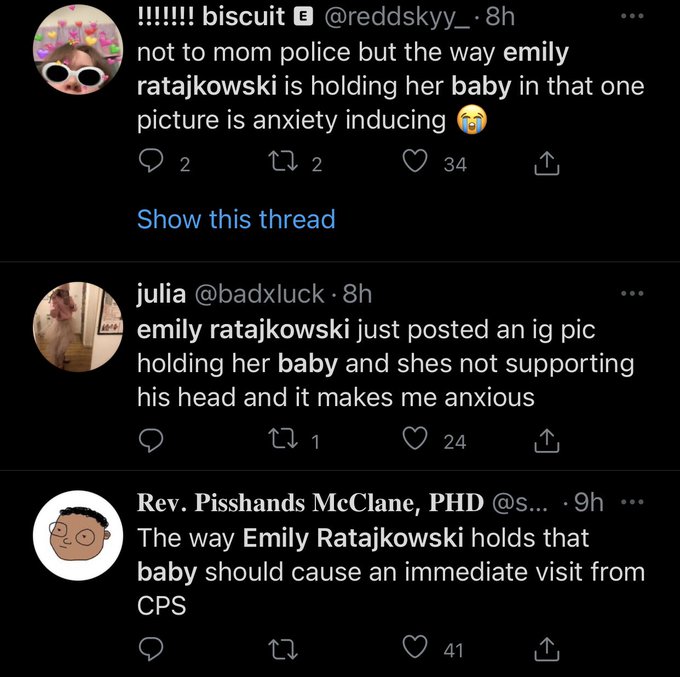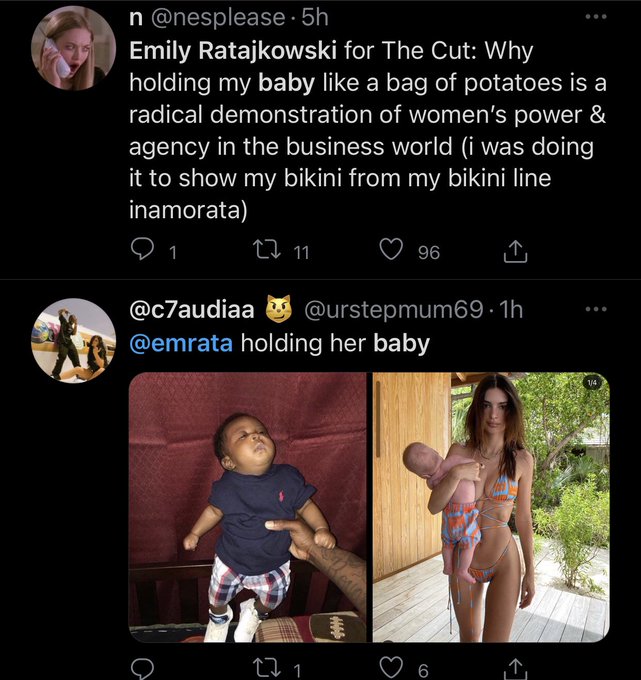 Even Piers Morgan weighed in (of course he did)…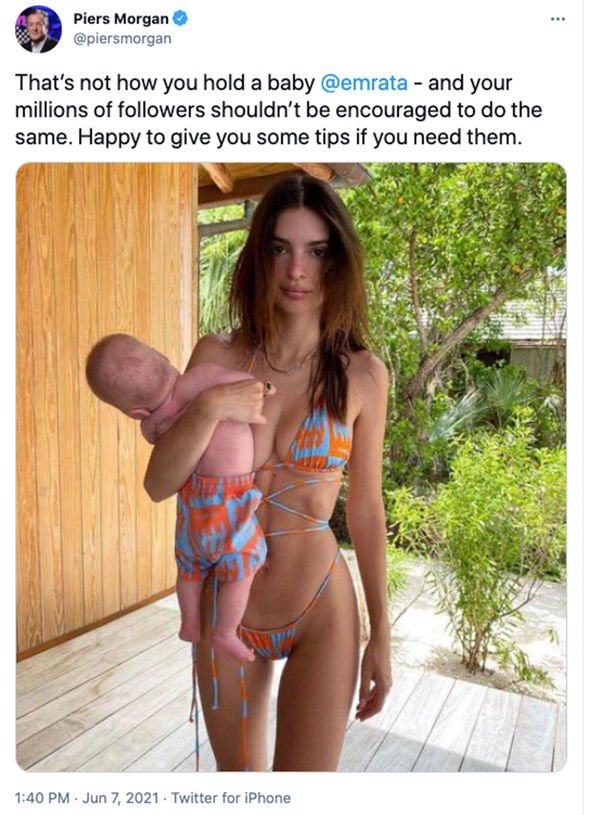 Chill Piers! She probably held the baby like that for a few seconds max just to get the photo. What's the big deal? She's a supermodel – she knows what she'd doing.
Here are a few more reactions…
u know the anxiety you feel when you see little kids manhandling their pets? yea that's how i feel about emily ratajkowski holding living things pic.twitter.com/XYDVqoqKMb

— °°° (@friedgoId) June 6, 2021
Dogs and babies are not props for your ig photos, hold them with two hands. this has been a PSA @emrata pic.twitter.com/mbtT9TqyzZ

— (@LaurenM8123) June 7, 2021
Say it frankly; that is coming under child abuse and maltreatment. Bad behaviour

— doc (@Dil90756113) June 7, 2021
It's funny because when I first came across these photos I did think "that's a weird way to hold a baby", but of course I should have known the outrage brigade would pop up soon enough to claim it's literal child abuse. All her critics are mother/father of the year contenders of course, just ignoring their own kids to provide constructive feedback completely in good faith. No hatred or jealousy at all!
What a bunch of haters. Don't listen to them, Emily Ratajkowski. You're a legend in our eyes!
View this post on Instagram
View this post on Instagram
View this post on Instagram
View this post on Instagram
To meet the son who runs his mum's OnlyFans account to earn extra pocket money, click HERE. Bit weird.