It's common knowledge that El Chapo was recaptured by the Mexican authorities following his disastrous interview with Sean Penn, and he's now back in the Altiplano prison in central Mexico. It's here that he will spend his days until he is either extradited to the US to face charges or ends up escaping again.
However, his ride in prison this time seems to be a lot less easy than previous visits as he is apparently being tortured by the guards according to his lawyer Juan Pablo Badillo, who was interviewed by Mexico's Radio Formula on Tuesday:
He told me, literally, 'Every two hours, at night, they wake me up to take roll. … They are turning me into a zombie. They do not let me sleep. All I want is just for them to let me sleep.

It is brutal torture,' he told me.

This is what was done by Stalin in the '40s and '50s in Russia.
Featured Image VIA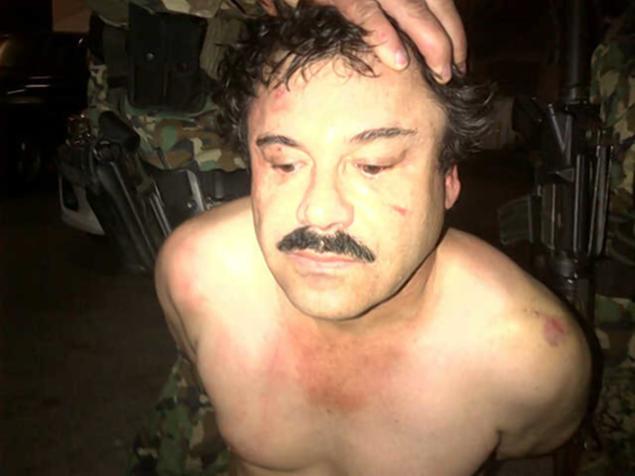 Image VIA 
Hmmm. I think given the fact that Chapo is Mexico's most notorious drug kingpin he's probably guilty of way more serious forms of torture and murder than that. Not that I'm denying that sleep deprivation completely and utterly fucks you up, but I think cutting people's fingers off and smashing up their toes and water boarding them (all of which I'm assuming Chapo probably did with no real evidence) is probably a bit worse. Sorry dude, but cry me a river.
In addition to this, Altiplano prison has announced that they've upped their security system to prevent Chapo from escaping again, stating that they've installed 600 more security cameras and a motion sensor to track his movements at all times around the prison. There's also a dog guarding his cell at all times.
To be honest, that might all sound good on paper but when you can just bribe some of the corrupt guards then it's probably not going to matter. I mean look how easily Chapo got out before – it was even caught on camera.