With nostalgia culture at its pretty much peak these days, there seems to be a reboot/reimagining/20+ year sequel being of a beloved film franchise being announced pretty much every other week so it was probably only a matter of time before Beverley Hills Cop was back in the picture.
Featured Image VIA
For those of you that don't know, the original trilogy followed Eddie Murphy as smart ass cop Axl Foley bumbling around Beverly Hills and blowing a load of shit up accompanied by one of the most iconic theme songs of all time. Don't really remember much about it other than that to be honest, other than that it was pretty funny when I was like seven.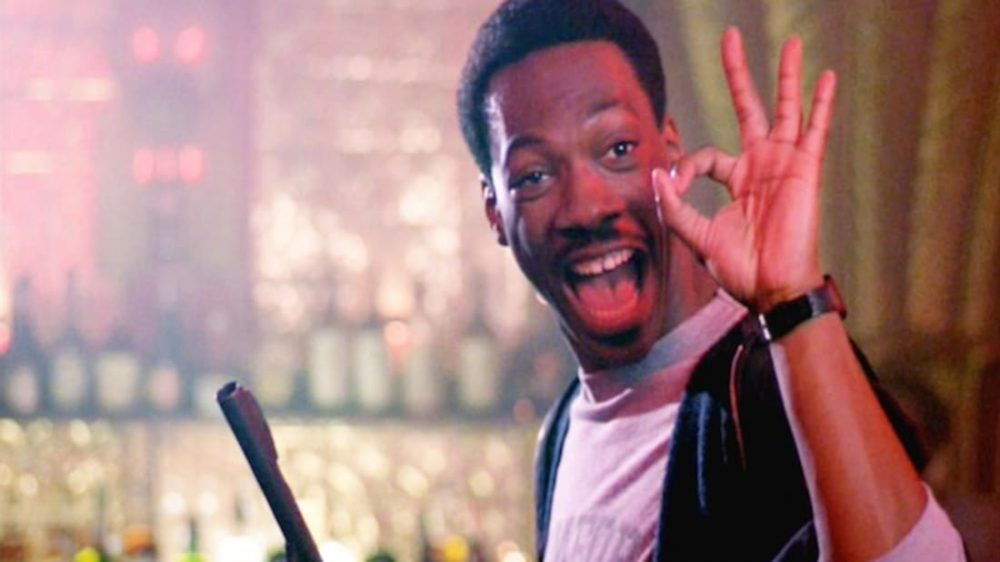 Anyway, Murphy recently spoke to Collider and said that he was planning on starting work on the fourth movie in the franchise after Coming To America 2 wraps up following its release on December 18th. Here's what he had to say:
Yeah that's what we're doing after Coming to America 2.

We're doing Beverly Hills Cop and then the plan is to get back on stage and do stand-up.

That's what I'll be doing mostly is standup.

These movies and Saturday Night Live it's kind of like… I'm looking at it as a bookend.

If I decided I wanted to stay on the couch forever, I ended it on a funny note.
Kinda makes sense I suppose. Just hope that these movies are good and don't bookend his career on a terrible note. That would be a crying shame.
For more of the same, check out the news about his new Netflix comedy special. That should be worth watching too.