I'm sure you'll agree that one of the best things about going on holiday is heading to the airport and ordering a pint at the bar, no matter what the time is and feeling absolutely no guilt about it.
Featured Image VIA
Actually, scrap that – that's the second best part of going on holiday. Unfortunately, the best part is obviously uploading a picture of said pint alongside some smarmy status about how you're going on holiday to make everyone you know jealous. That's just how it is these days.
Uploading a picture of the legendary airport pint might not be a thing for much longer though as the government wants to clamp down on the licensing loophole that allows airport bars to serve alcohol whenever they want by extending the Licensing Act 2003. This would limit their ability to open up all day and serve booze to passengers before their flight.
Although this does sound like it would suck for everyone in the country that ever went on holiday, the fact of the matter is that they've got some pretty good reasons for it: liberal serving hours have been associated with a 340% recent increase in 'air rage' and a 50% increase in the number of passengers contained/arrested for bad behaviour on flights. You can see how that makes sense, especially in this country.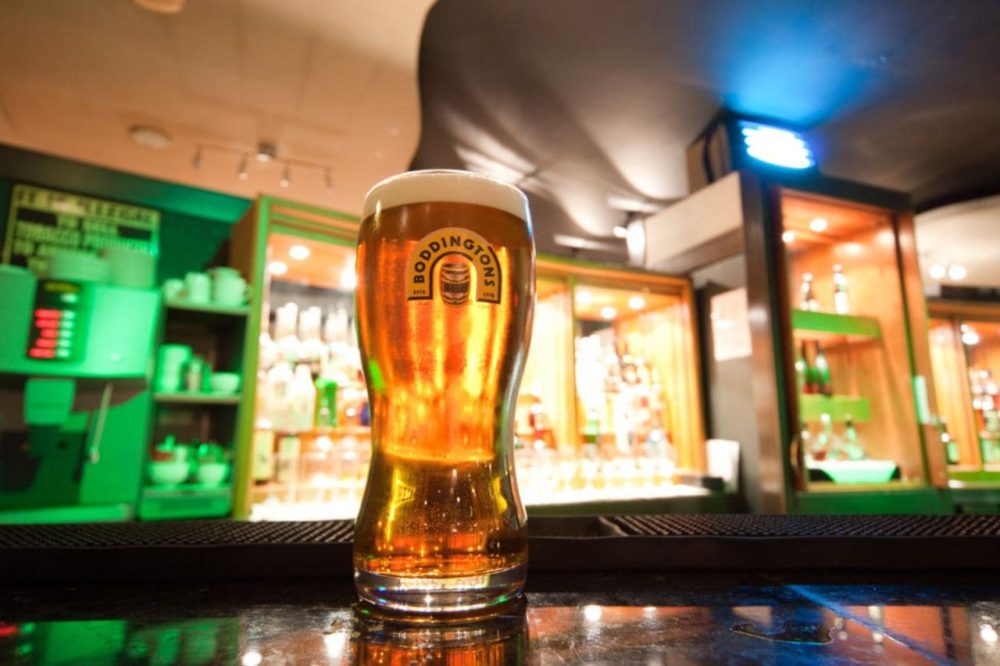 A spokesman for Airlines UK – the trade body for UK registered airlines – said the following:
Airlines believe that the exemption for airports from the Licensing Act should be removed.

While passengers can still enjoy a drink to start their holiday, airport outlets would be subject to the same licensing requirements as bars, pubs and other outlets selling alcohol in towns and cities, as well as landside at airports.
I can't really fault their logic here to be honest, so if you want this practice to continue then please stop getting too sloshed at the airport before your flight and being belligerent and annoying to the stewards once you board the plane. Then we'll all be able to enjoy the airport pint too – although not having one might save my bladder some pain when the plane is taking off.
For more drinking, check out this company that will pay you to travel the world and drink whiskey. Nicely.