A lot of people are questioning what the hell they're going to be doing for the next couple of weeks if the UK goes into lockdown as seems to be expected by most of the population and the good news out there is that a hell of a lot of companies out there are trying to make it as easy as possible.
Images VIA 
There's loads of extra free content touching to streaming services like BBC iPlayer and 4OD and EA have also just announced that they're going to be cutting the price of all time classic 'The Sims' by 75% just in time for the upcoming lockdown. 'The Sims 4' will now only cost £11.24 and I'm guessing you can get it wherever you buy your games from fairly easily.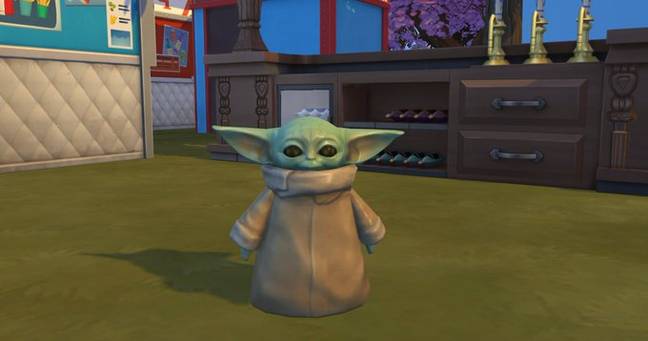 Not sure if there's a quarantine mode where you make all your Sims stay in the house for ages so you can see how your situation is going to plan out – sure you can pretty much do that though – but one new feature in 'The Sims 4' is the option to put a Baby Yoda statue in your house. Sure that will make all you fans of 'The Mandalorian' absolutely mark out, right? Well you haven't got anything to do fo God knows how long so you might as well get excited about something I suppose.
For more of the same, check out 10 of the most messed up things that people have done to their Sims. Hopefully we'll have some even better ones by the end of this lockdown.