A couple of weeks back Timw_Brap smashed up a sweet post covering some Russian maniacs that completely illegally clambered up the pyramids and took some awesome shots. The same guys have now given the same kamikaze photo treatment to Dubai, scaling buildings and scrambling on to roof tops with the same jaw dropping effect as last time. I don't know what's worse, the threat of Middle Eastern cops with guns or the teeth shattering vertigo? They seem to deal with both with ease.
The main guys, ringleader Vitaly Raskalov and Vadim Makhorov have since apologised for their Egyptian trespassing (I bet they aren't sorry really), and to be honest, I can't work out whether these photos are from before or after their Egyptian mission? It doesn't matter too much though, they still look completely incredible. I'd like to say I'd enjoy a rifter and a beer with those views but there is no way I would be able to muster up the wherewithal to get back down again if I was half cut. Terrifying. Here's the link to the Egypt shots if you are the only person in the Universe that hasn't had the pleasure:
☛ Look Here: Crazy Russians Illegally Climb Egypt's Great Pyramid And Take A Bunch Of Sick Photographs
It looks like they climbed up a good few viewing posts this time as there's photos across the whole city centre in the day and at night….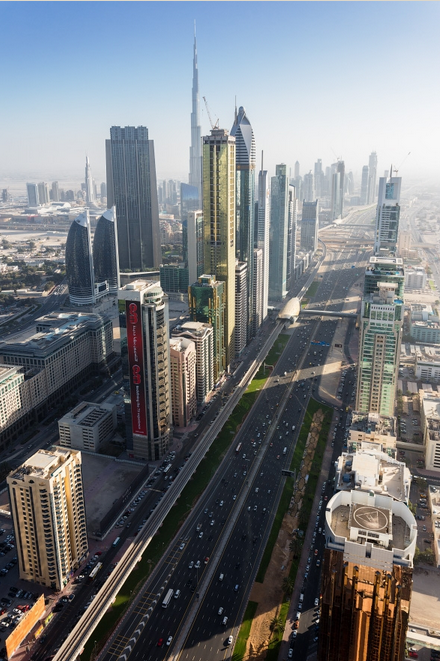 Check out the rest of the pictures on the next page: