The gentleman you see in the mugshot above is Jermaine Taylor, 21, from Newport, Wales. He was released from prison on licence after being jailed for three years for dealing cocaine.
Featured Image VIA
Well he's now gone AWOL after being recalled to prison, having breached the terms of his license conditions. The police hoped that sharing this picture on Facebook would help find him: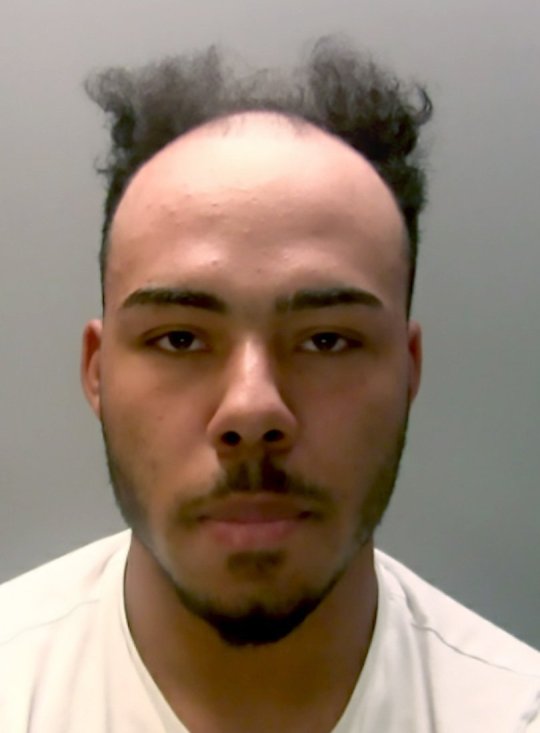 …. but instead the photo racked up over 80,000 comments ripping the piss out of his hairline.
Here are some of the best: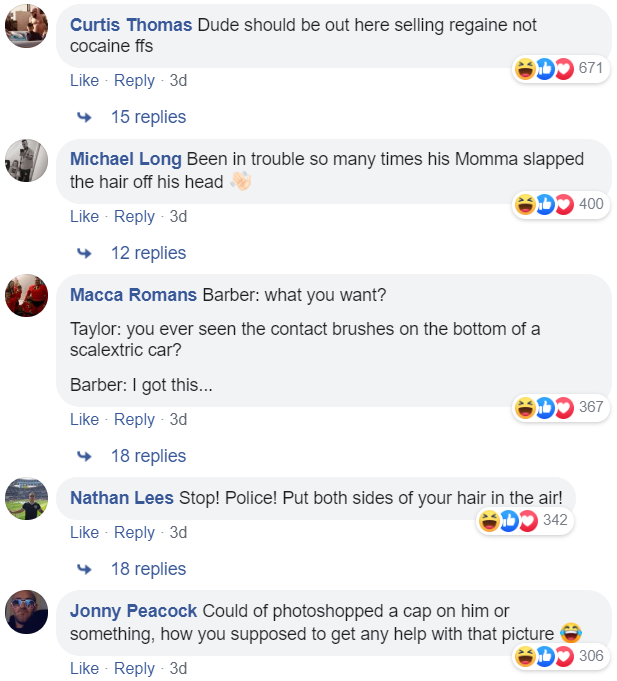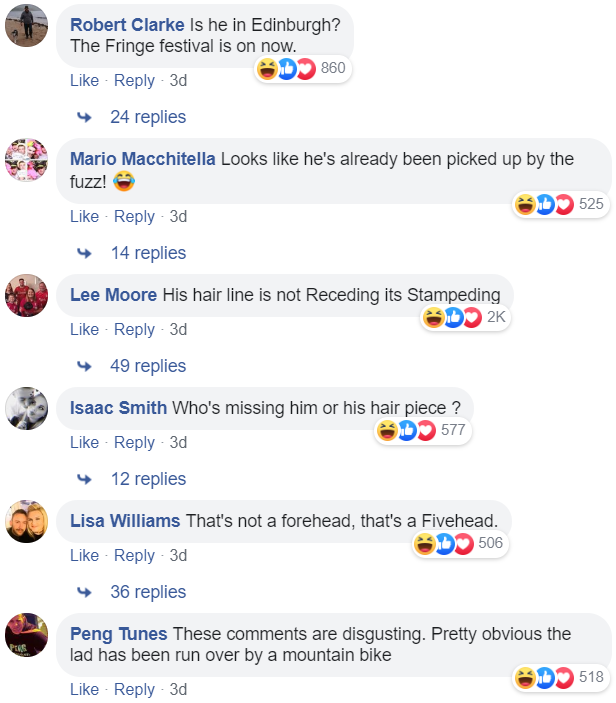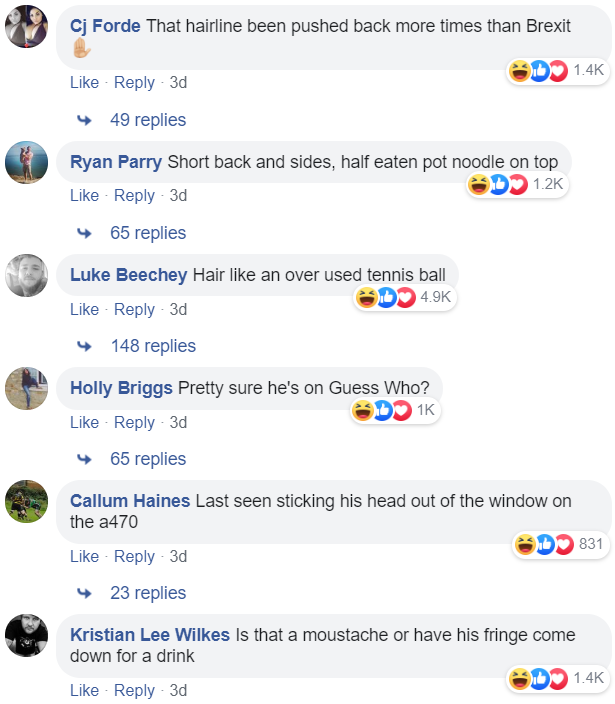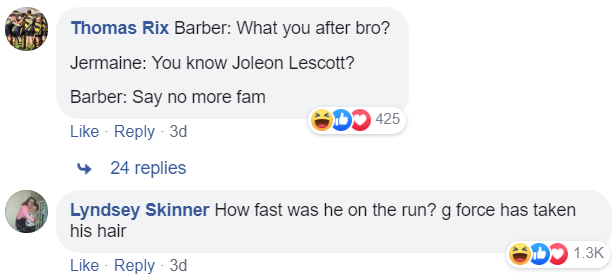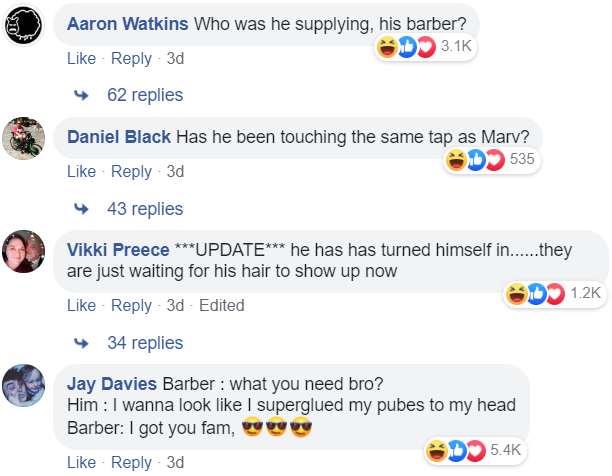 Unfortunately it turns out Gwent police's skin is thinner than the Jermaine's hair, because after tens of thousands of comments absolutely obliterating the guy, they posted this:

Yeah, wouldn't want to hurt the guy's feelings would we? Maybe he'll show up to the police station and turn himself in just so he can put in a complaint about people taking the piss.
As is always the case with these things, there's no way Gwent police didn't know that this photo would attract thousands of comments and go viral in the process. It's happened countless times before. It's just what the internet does.
For the time police pleaded with people to stop making fun of a drug dealer's traumatic brain injury, click HERE. That one might have gone too far, to be fair.