There really aren't too many better feelings in the world than when the summer finally starts, you whack on your shorts, stick Enema Of The State on and then proceed drive down the motorway as fast as you can singing every word with your buddies – but it looks like this could be a thing of the past thanks to a controversial new law.
Featured Image VIA 
The Mirror Online is reporting that actions such as singing too loudly, celebrating a goal or any other activity that might keep your eyes off the road when driving could be classed as 'careless driving', meaning that it carries with it a £5000 fine and possible nine point penalty. This isn't just applicable to drivers either – if you're a passenger who is distracting the driver with your actions then this can also lead to a fine.
Here's what Select Car Leasing Director Mark Tongue had to say about it: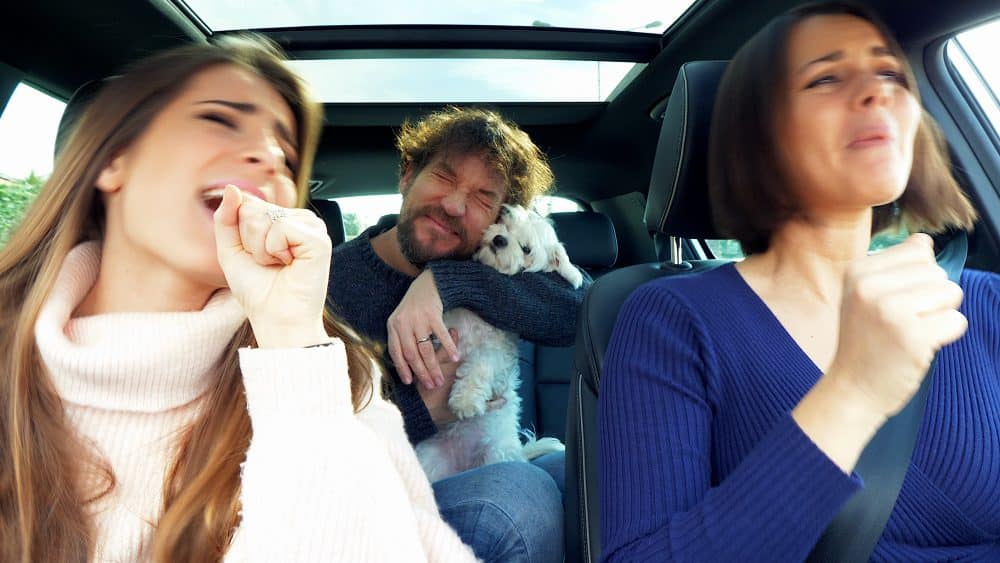 If there is dashcam footage or testimony from a police officer that you were dancing and singing before an accident, then this could lead to a prosecution for dangerous driving.

And the penalties can be severe – up to a £5,000 fine and nine points on your licence in the most serious of circumstances.

Singing too loudly could also drown out the noise of emergency vehicles approaching.
Geez, shame it doesn't drown out the noise of the fun police hey?
I don't wanna sound like an old man but this really does sound like the PC brigade gone absolutely mental. I don't know the statistics but I'm pretty sure that the amount of serious accidents that have been caused by people singing in their cars is pretty much zero.
Again, unsure if anyone has actually been fined under these new guidelines, but have a fucking word with yourself if you're the kinda dogsbody traffic warden that's actually thinking about enforcing these kinda rules. It's unnecessary.
For more of the same, check out this car singalong video going terribly when the car flips and they almost die. Guess that does happen.