I'm not sure how many people have been gagging for strip clubs to re-open following the Coronavirus pandemic, but it seems like there's been an extra special demand down in Houston, Texas as the Vivid Gentleman's Club is now running a drive thru service for its customers.
Images VIA 
The drive thru strip club offers its clients the chance to order one of their takeaway food options such as mozzarella sticks, stuffed jalapeños or mini tacos or you can just ride through the tent for a $20.00 flat fee. If you're ordering food, you then wait in the tent for two songs for it to be prepared, whilst enjoying the women on display wearing masks and rubber gloves – if that's your thing then who knows, you might enjoy the display even more than usual.
Presumably you then grab your food and drive out and go and eat it in the car park outside alone. Depressing, but I guess not really anymore depressing than eating in a strip club at the best of times.
Here's what General manager Gino DiLollo told the Houston Chronicle about the reopening: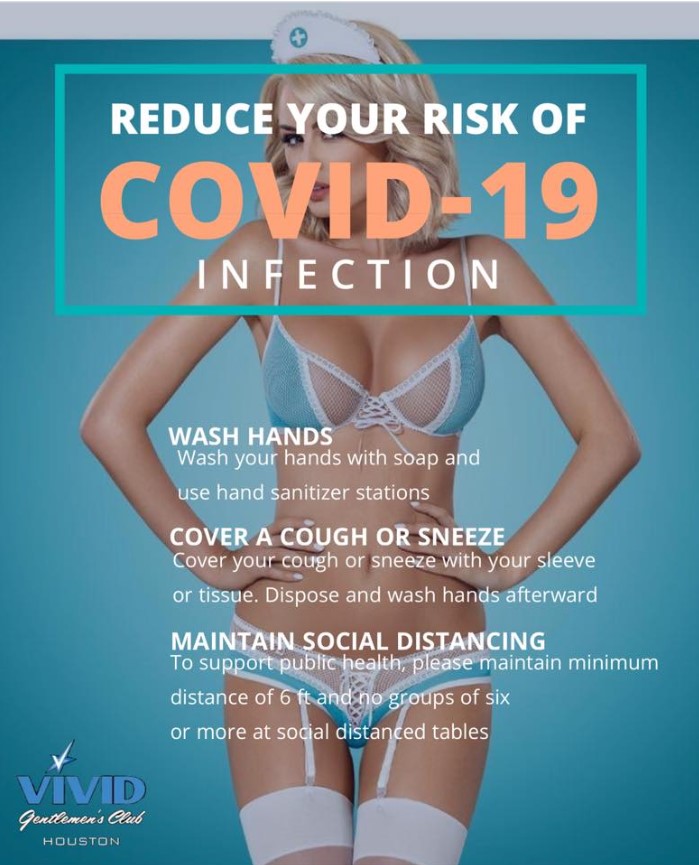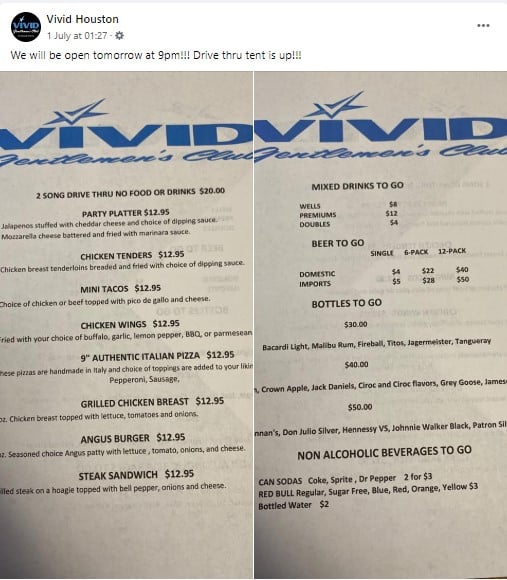 We racked the numbers and thought 'should we do it?' and realized that IF we do it, we're doing it for the entertainers, the staff and employees.

Because to keep us open, we just can't do the numbers. We're not making any money. This is purely for the staff.

Here's the thing, I think we're essential to the people we employ here to support their kids and whatnot. They rely on us, this is how they make a living. I do think we're essential.
I mean that does kinda make sense, but I don't think it's what the government meant when they originally came up with the idea of an essential service. 10/10 for effort though and it seems like a bunch of people are going to the strip club for their delicious food, so I guess everyone involved is winning – although maybe it's a bit harder for the girls to get their tips? Anyone think about that?
For more of the same, check out this strip club in Portland. What they're doing is even better (?).