With everything that's been going on with Coronavirus and over in America and in Armie Hammer's DMs, I had completely forgotten about the absolutely crazy divorce proceedings that Dr Dre is currently going through with his wife Nicole Young – especially after he was rushed to hospital last week after suffering a brain aneurysm.
Featured Image VIA 
Despite the fact that Dre probably isn't even out of the hospital yet, Young has decided to twist the knife into him even further by stating that he held a gun to her head twice whilst they were married causing irreversible PTSD for the poor woman. Here's what Entertainment Tonight reported on the matter:
Young is saying that Dre held a gun to her head on two occasions, once in 2000 and again in 2001.

She also claims that he punched her in the head/face twice, as well as kicked down the door to her bedroom when she was allegedly hiding from his rage in 2016.

Nicole goes on to allege that throughout their marriage, Dre has verbally and emotionally decimated my personhood to the extent that I currently suffer from post-traumatic stress syndrome.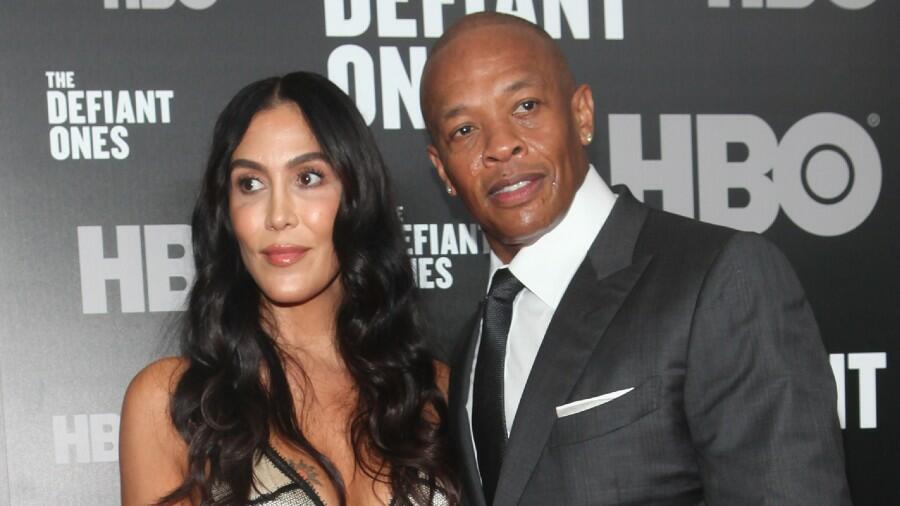 Damn that does not sound good at all and it really does seems like these two absolutely hate each other without a shadow of a doubt right now. I mean it sounds like Dre is a major scumbag with the way he treated her but you would think that she could wait a couple of days after the guy has suffered a brain aneurysm before coming out with all this?
Or maybe she shouldn't?  From what she's saying, it kinds sounds like Dre was an absolute bastard to her and probably doesn't deserve any breaks whatsoever given the way that he's treated her?
It's actually pretty surprising that the guy hasn't been cancelled already to be honest because she's been saying this stuff for a while, but I guess Dre's personal brand is so strong that even this kind of horrific abuse isn't enough to make people turn against him. Same kind of deal with Jonny Depp I guess. Make up your own mind.
For more of the same, check out this love letter Dr. Dre wrote to his girlfriend twenty years ago. How things change.