Yesterday everyone was laughing about how someone rocked up in Hollywood and vandalised Donald Trump's Hollywood star and you probably thought that the story couldn't get any better but guess what? It has.
Featured Image VIA
It was mentioned in the article that the Hollywood star had been vandalised many times before in its almost ten year existence, and multiple news sources are now reporting that a guy named James Otis who vandalised the star with a pickaxe a few days before the election back in 2016 has stepped up to pay the perpetrator's bail. Austin Clay is the name of the guy who committed the crime. He immediately turned himself in and his bail was set at a staggering $20,000 which goes some way to illustrating how awesome a gesture this is from him.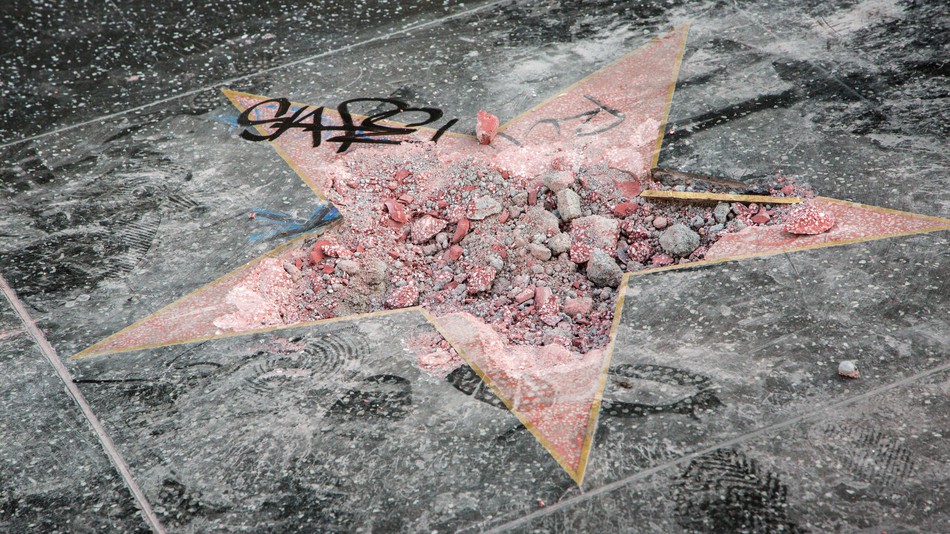 However, maybe it isn't that great as Otis is the heir to the Otis elevator company so $20,000 is probably just some loose change for him. He does plan to meet Clay as soon as he's released though, hopefully to come up with some kind of plan to vandalise more ot Trump's property. Apparently originally Otis wanted to dig up the star from the Walk Of Fame and auction it off, donating the proceeds to women that had allegedly been sexually assaulted by Trump, but after trying for a bit he decided that this was way too hard to do and just settled for destroying it. When life gives you lemons eh?
For more of the same, check out this inflatable Trump balloon. That'll teach him.