Lost in the (alleged) details of Donald Trump's encounter with porn star Stormy Daniels was the claim that Trump absolutely despises sharks with a passion.
Featured Image VIA
Here's a closer look:
It turns out that Trump has been dissing sharks on Twitter for years. I mean the guy has a serious problem with them: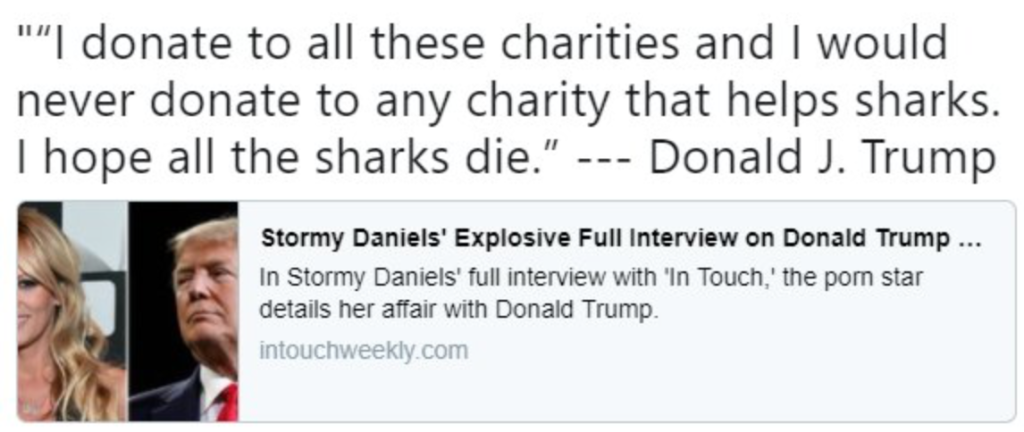 Well since all this came to light, the BBC reports that people have been flooding shark conservation donation websites and donating a shit tonne to the cause. What a turn of events!

Shark-related nonprofits say they have received a stream of donations mentioning President Trump since an adult film star who allegedly had an affair with Trump said he told her he hoped sharks die. The Atlantic White Shark Conservancy and Sea Shepherd Conservation Society have both said they have received a flood of donations since Trump's comments were reported, MarketWatch reported. "We have been receiving donations in Trump's name since the story was published," said Cynthia Wilgren, chief executive officer and co-founder of Atlantic White Shark Conservancy, based in Chatham, Mass.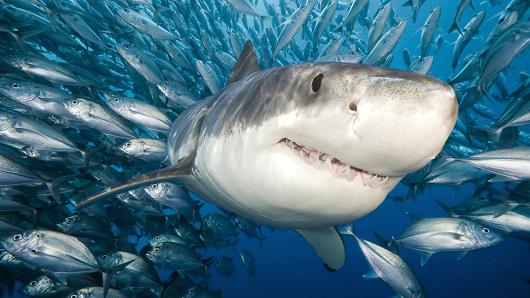 Actually surprising that Donald Trump hates sharks as you would think he identifies with the idea that they're bloodthirsty predators who get what they want and who everyone is afraid of. Of course if Trump said he loved sharks people would probably use that against him too so he can't really win here. 
Either way someone should get him one of these shark-repelling arm bands. They 100% work – honest.