I still can't believe that we live in a world where Donald Trump is President of the United States. This was particularly highlighted last week over International Women's Day, as it reminded the world of some of the horrific things he's said and done to women.
Images VIA
No one has put this in perspective more accurately than an artist who goes by the name 'Saint Hoax'. He cleverly juxtaposed Trump's statements on women with vintage, sexist 50s and 60s advertisements. The results speak for themselves: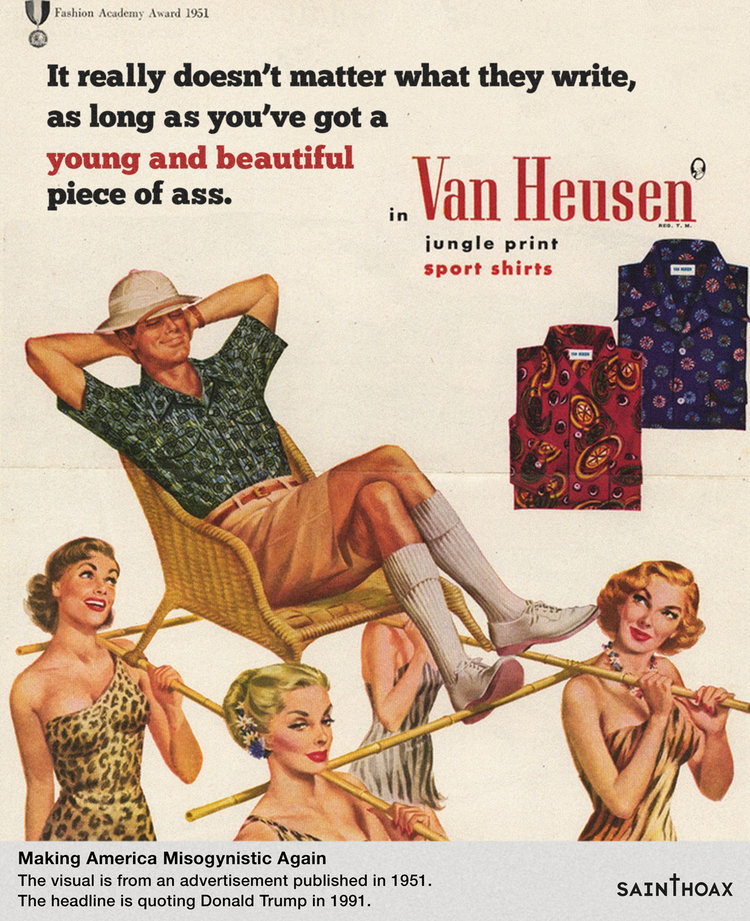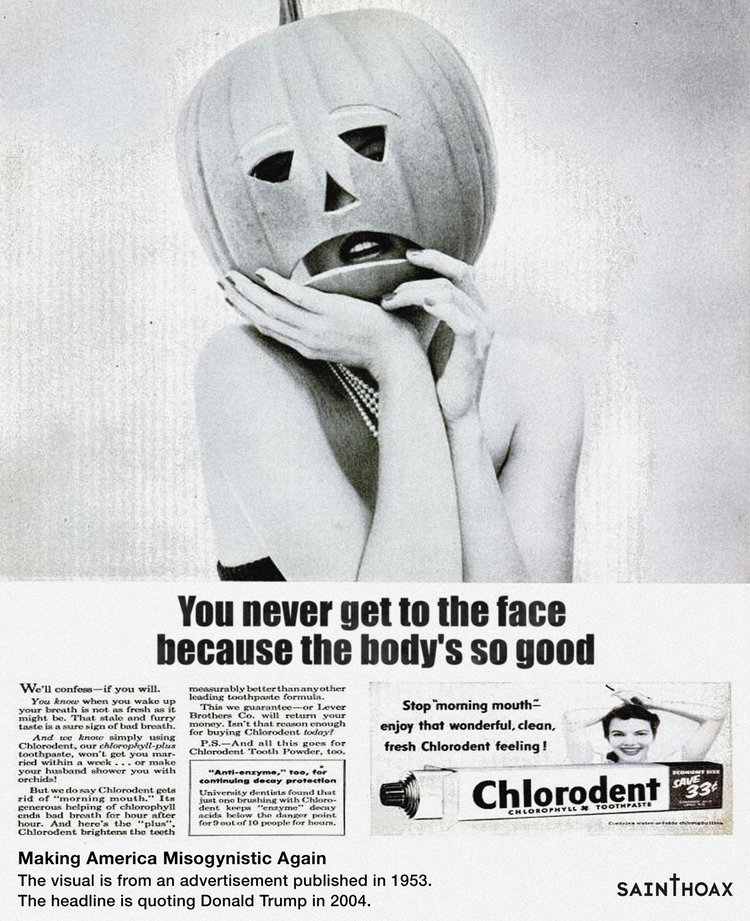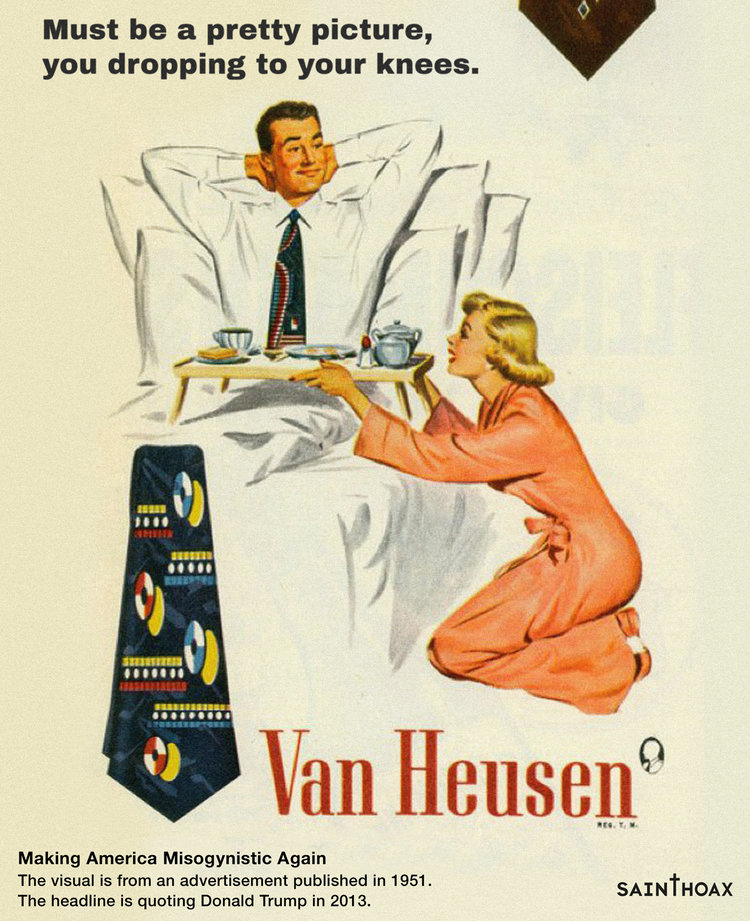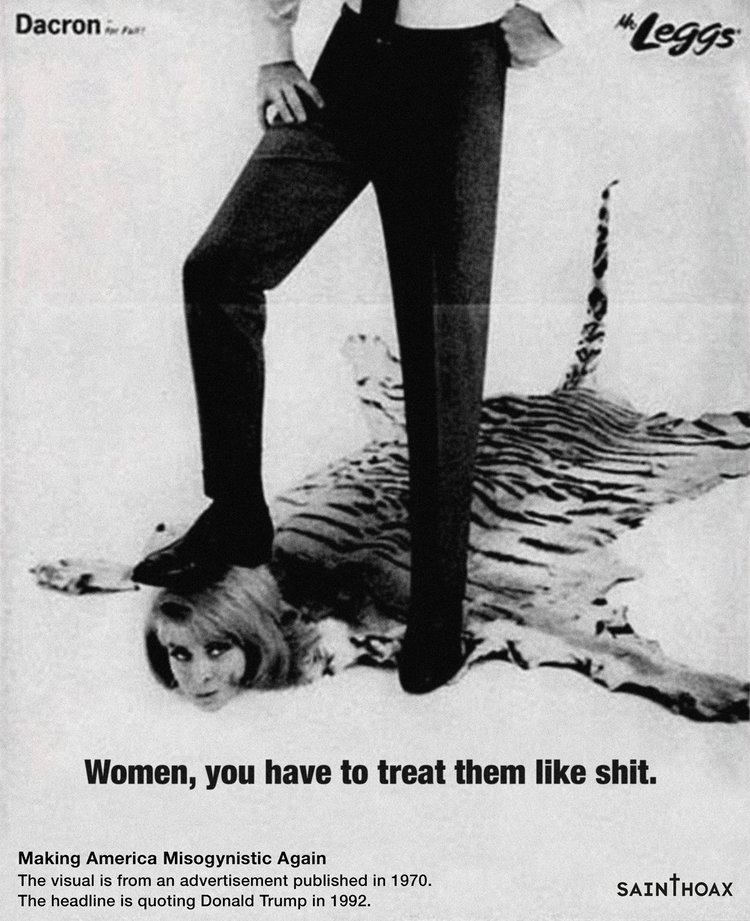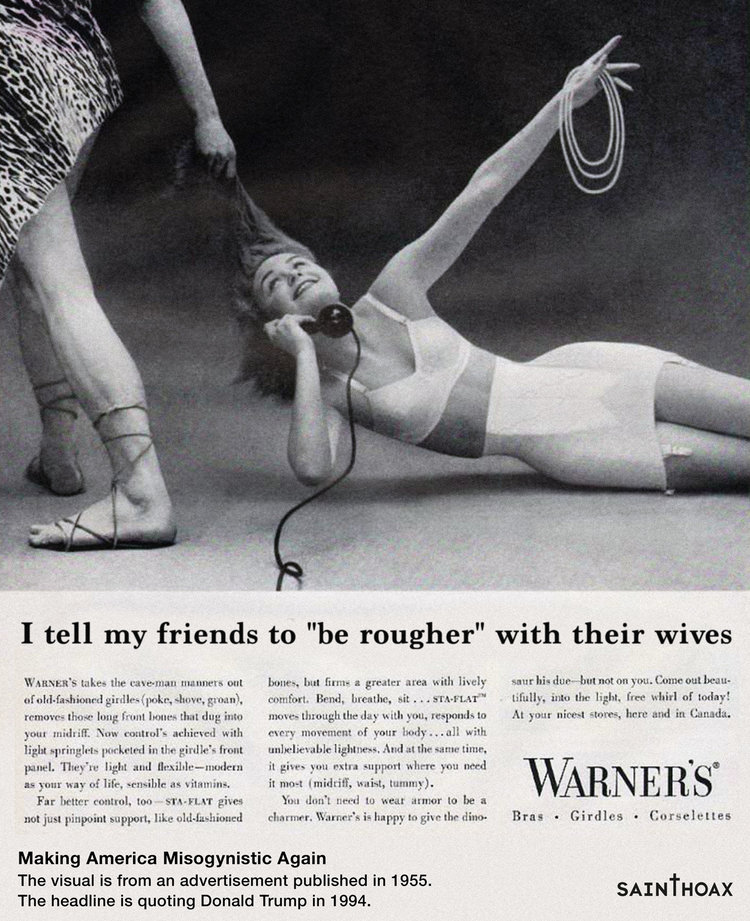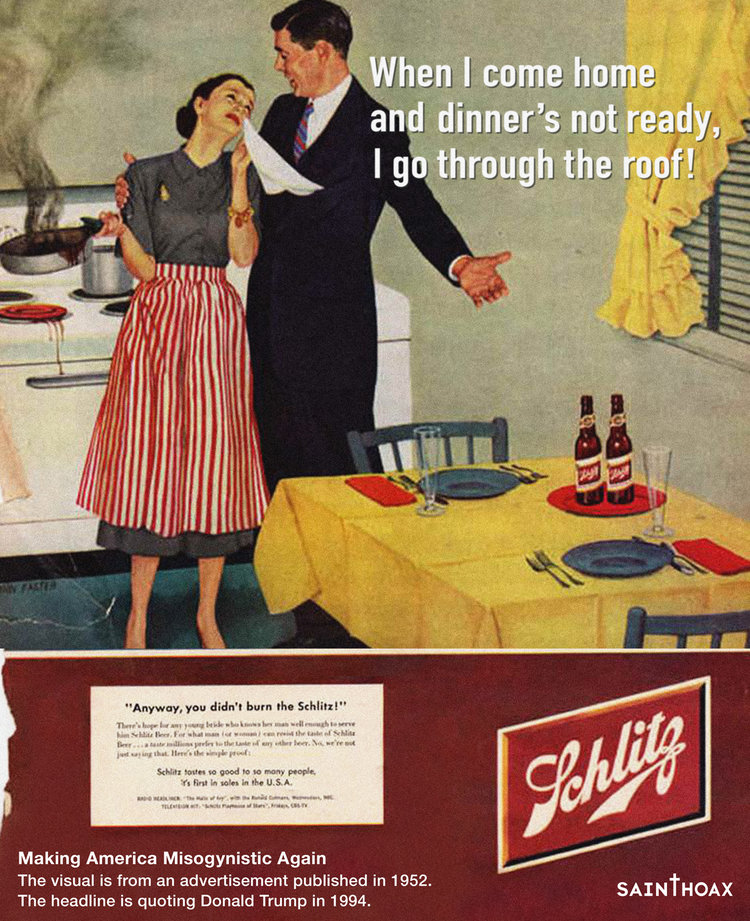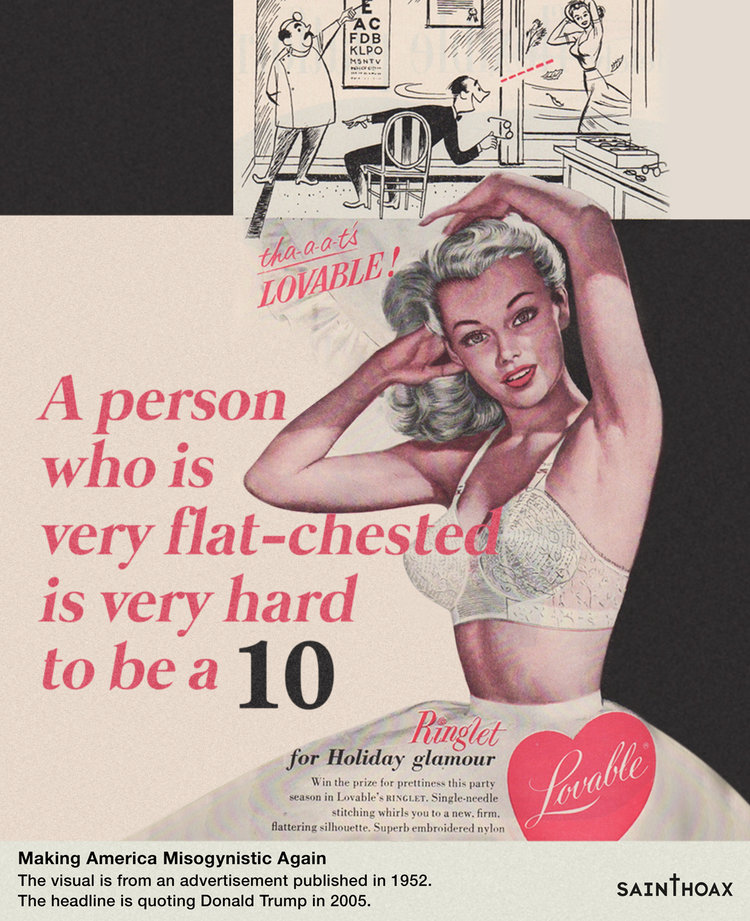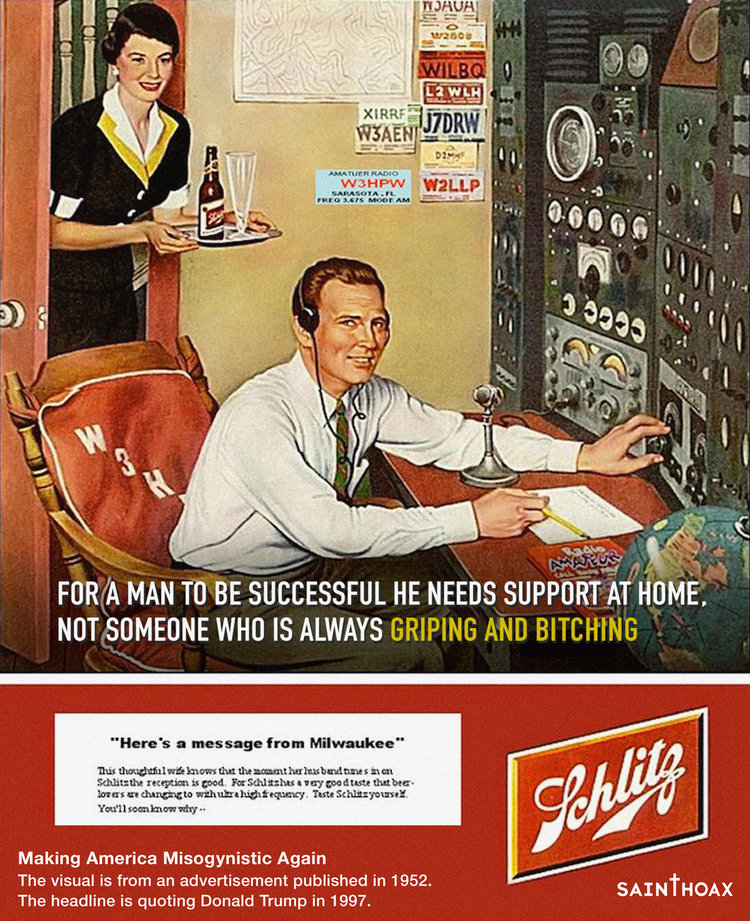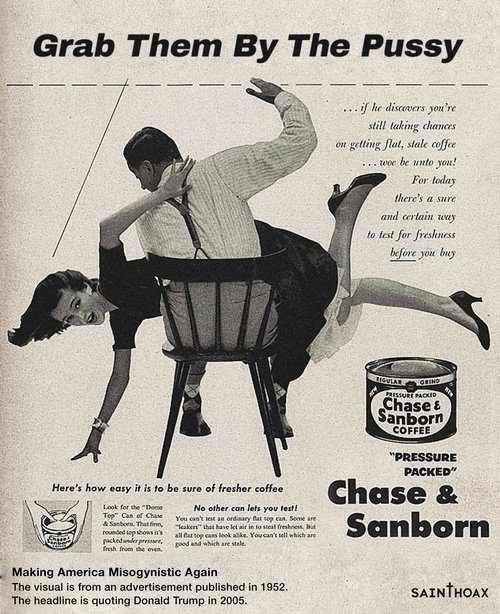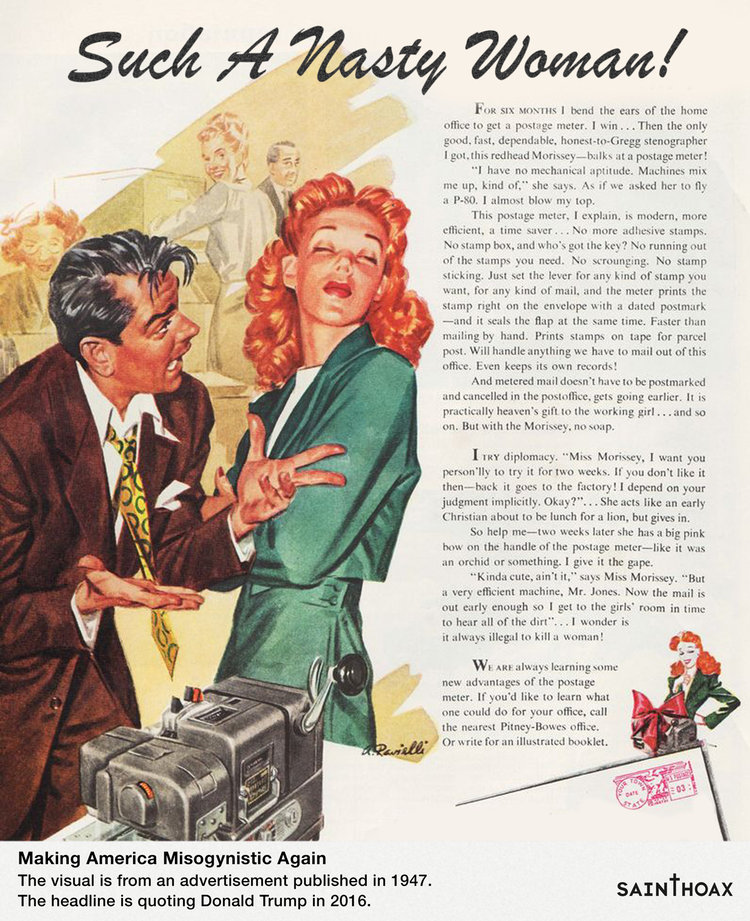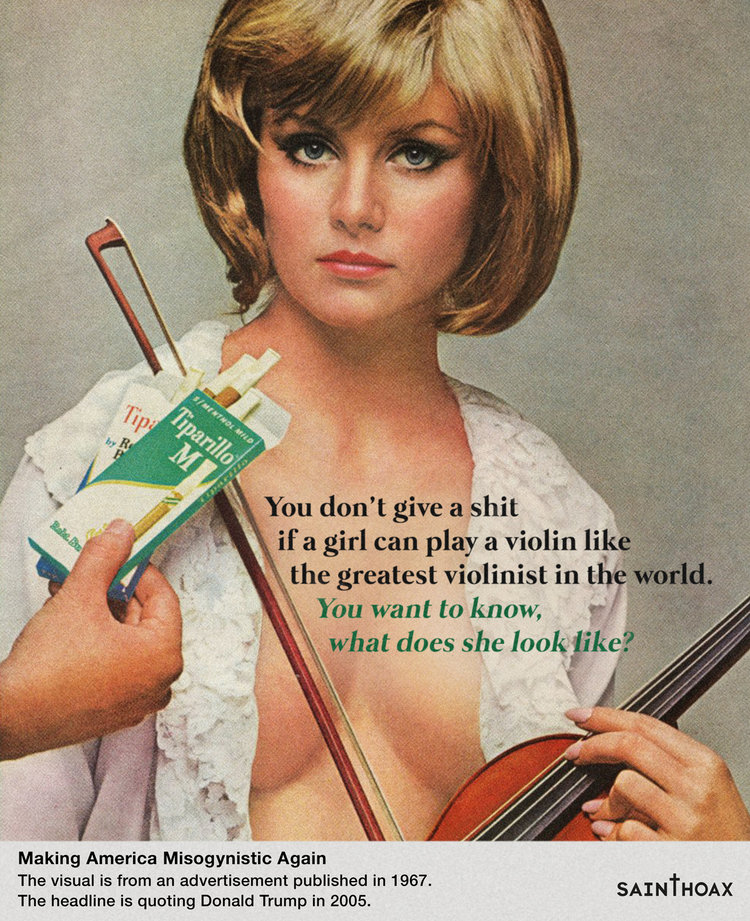 Crazy shit. Melania is one lucky, lucky woman…
For proof of what happens when your marriage is, like Trump and Melania's, based on money and looks, click HERE.