Donald Trump has feuded with Megan Rapinoe and the US women's national football team ever since they refused an invite to The White House after winning the women's World Cup back in 2019, so he couldn't resist another barbed rant at them when they failed to bring the gold back at the Olympics, settling instead for a bronze after losing 1-0 to Canada in the semi-final.
Featured Image VIA
Trump had the following to say to the team: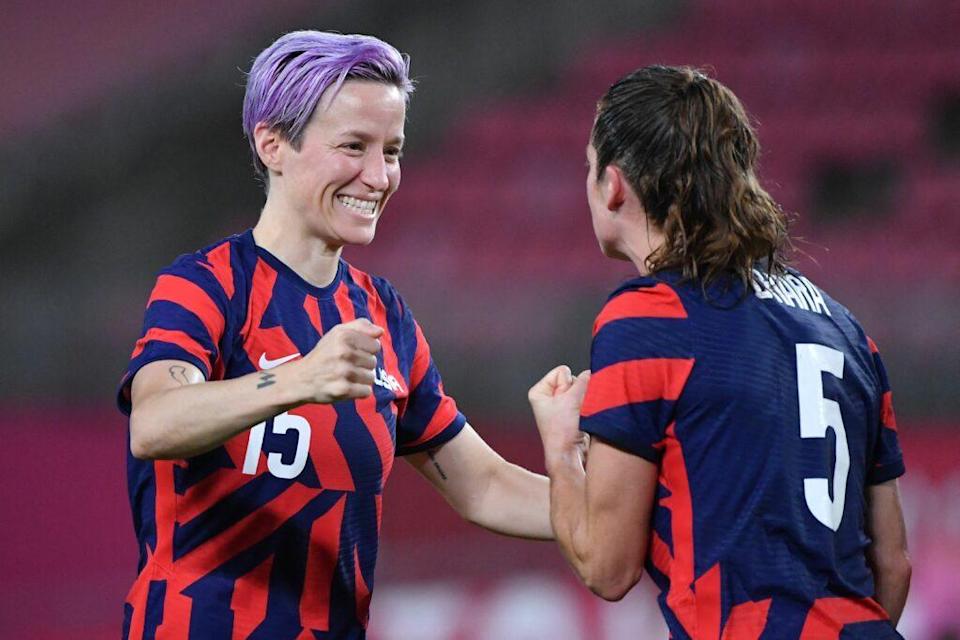 If our soccer team, headed by a radical group of leftist maniacs, wasn't woke, they would have won the gold medal instead of the bronze.

Woke means you lose, everything that is woke goes bad, and our soccer team certainly has.

There were, however, a few Patriots standing. Unfortunately, they need more than that respecting our country and national anthem. They should replace the wokesters with Patriots and start winning again.

The woman with the purple hair played terribly and spends too much time thinking about radical left politics and not doing her job!
Lol that's such a Trump thing to say isn't it? It's even funnier when Rapinoe scored two goals today to secure the bronze medal and wasn't even starting more of the games because she's 36 now. The women didn't even kneel during the national anthem which he seems to be majorly pissed off about as well. Classic Trump. I wonder if he'll ever stop with all this shit?
For more of the same, check out this old Megan Rapinoe tweet about Asians. Worth cancelling her over?