If there's one thing Donald Trump hates it's the idea of people making fun of him, so it must have been pretty hurtful when he caught wind of this clip from the Nato summit earlier where Justin Trudeau is taking the piss out of him to other world leaders.
Featured Image VIA
Watch below:
Sure enough Trump heard all about it and hit back at the Canadian PM, calling him two-faced and saying he's just upset because Trump called him out on how little Canada pays towards Nato:
Trump and Trudeau clash politically all the time, but the personal beef between the two dates back to 2017 and the time Trump tried to give Trudeau his patented alpha male handshake, only for Trudeau to block it by grabbing Trump by the shoulder with his left hand to make sure he didn't pull him forwards:
President Trump welcomes Canadian Prime Minister Justin Trudeau to the White House. https://t.co/n7TqA3VDnW pic.twitter.com/5TcpyDfZx5

— ABC News (@ABC) February 13, 2017
Trump was also pissed about rumours that his daughter Ivanka wants to bone the Canadian PM: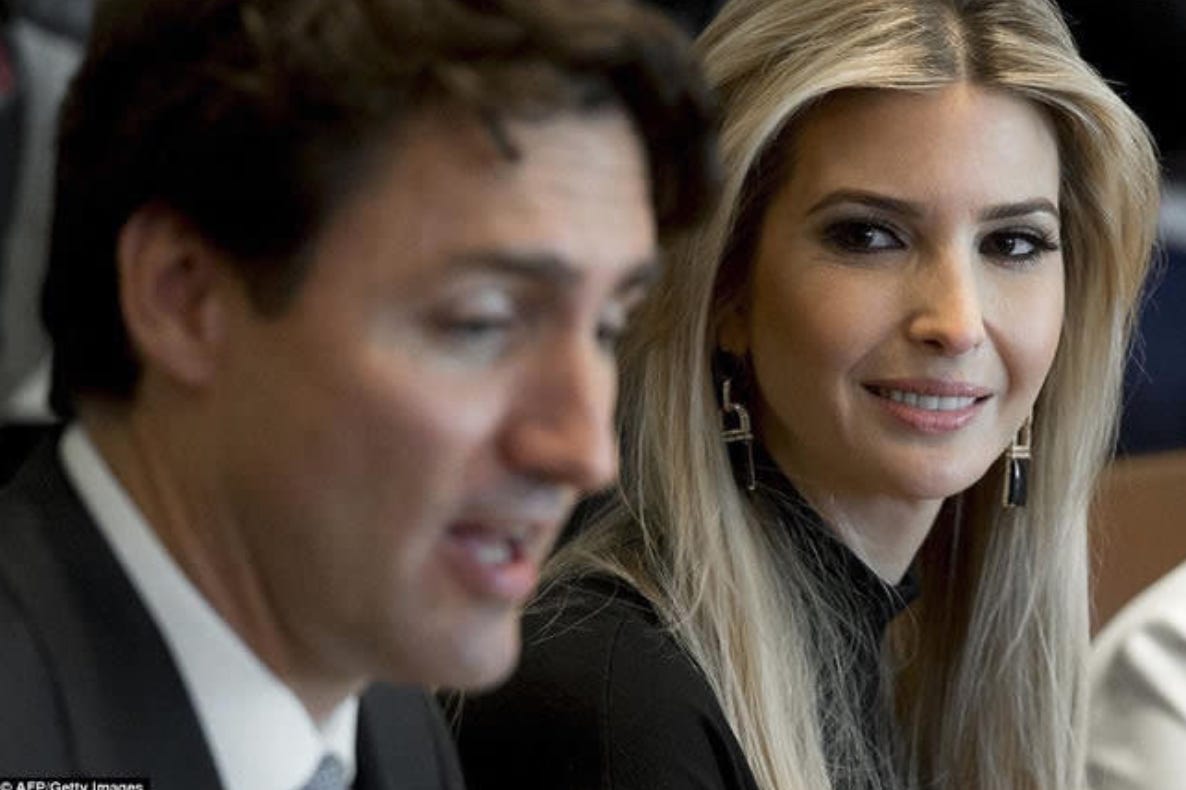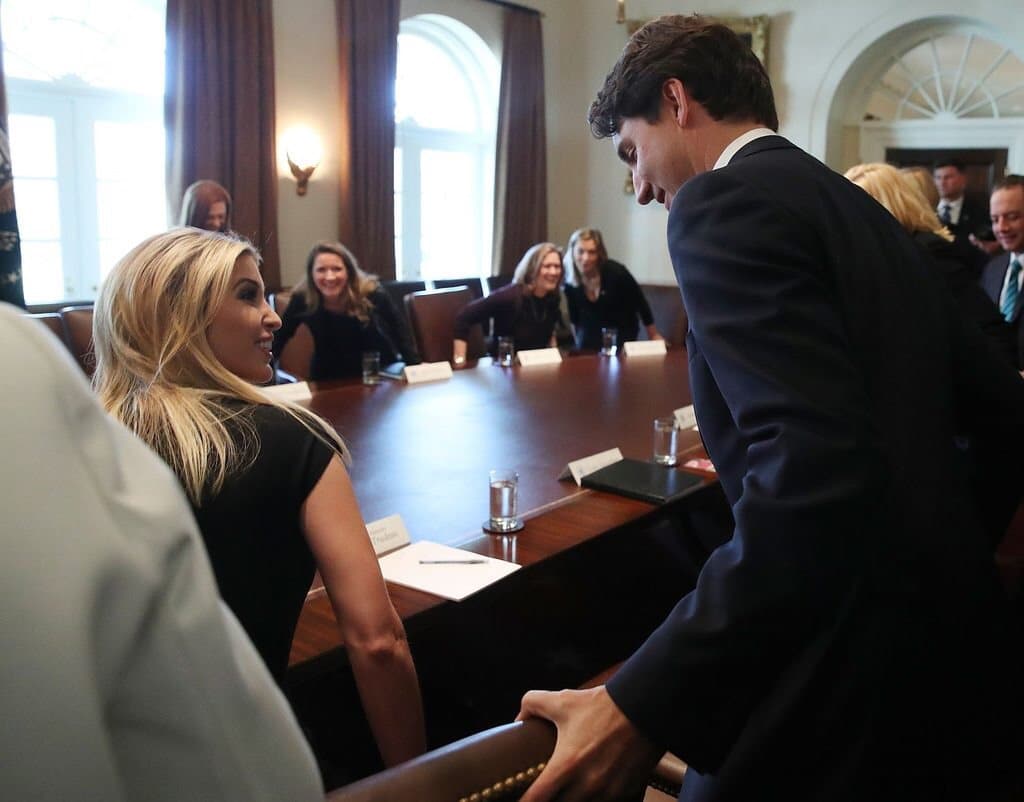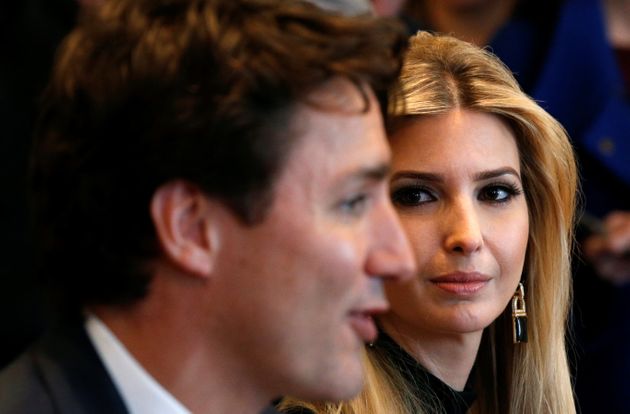 Apparently Trudeau is always nice to Trump's face so it's gotta make things even more awkward between the pair now. I mean Trump is always complaining that other countries are laughing at America, so to see it first-hand has got to sting. He's possibly also wondering why Boris didn't stick up for him? Well he probably would have told him about it afterwards to be fair.
Speaking of being two-faced, how about the time(s) Trudeau was busted wearing blackface back in his uni days? Surprised Trump hasn't brought that up.