Donald Trump allegedly receives a twice-daily folder filled with positive news and flattering photos of him looking powerful.
Featured Image VIA
The folder filled with news clippings and TV screenshots is put together by the Republicans' 'war room' and the White House communications team. Just imagine that was your job – every day would be insufferable.
Reports claim that it was delivered by either chief of staff Reince Priebus or press secretary Sean Spicer, and that these two men, who are now both former administration members, had competed to hand this over in order to provoke a reaction from the President.
Vice News says that the frequency with which this briefing is delivered has decreased since those two left the White House.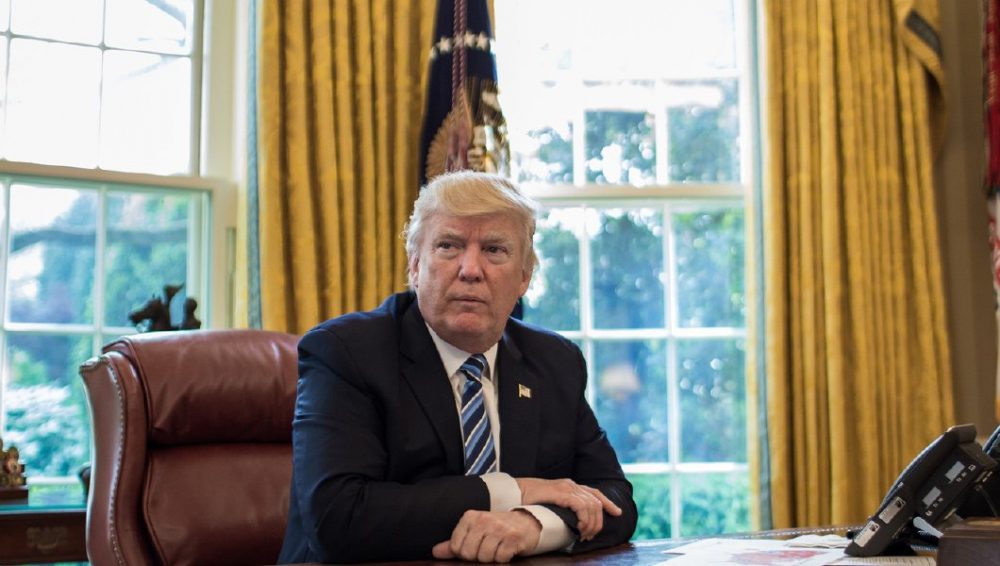 However, overall you can see that the White House press office website constantly hosts links to positive news stories related to Donald Trump. So basically he hates the media and wants to censor it entirely… unless it speaks positively about him. Or in other words, he wants Fox News to cover the world's events and no one else – everything else is "fake news" apparently.
I didn't think that the Donald Trump administration could get any more ridiculous but here we are. While we're on the topic of media censorship (and how detrimental it is to society to allow billionaires the power to control newspapers and TV broadcasting), you should definitely check out the Netflix documentary 'Nobody Speak: Trials of the Free Press'. It's an eye-opener.