The whole of the country was in shock last week when it was discovered that Domino's pizza workers had been buying their £3.99 potato wedges from Asda for the low price of £1 (for about five times as many wedges), but things have gotten even worse for the franchise this week as other workers have been discovered buying chicken wings from the most bargain of supermarkets – Aldi.
Images VIA 
The scene was captured by 31-year-old Caroline Foskett, who was shopping at her local branch in Dartford, Kent: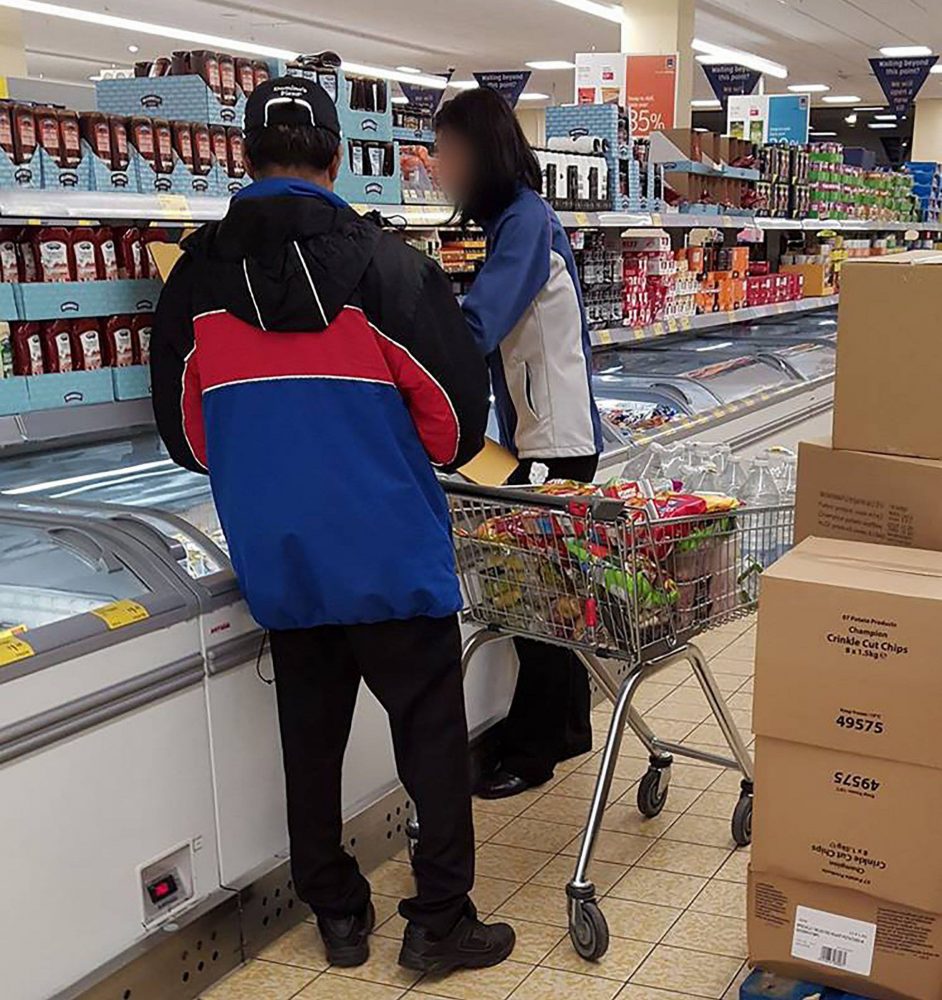 No-one needs that much chicken for themselves.

I just couldn't believe it when I saw him with a trolley full of frozen chicken – especially after the photo of the Domino's staff member stocking up on wedges last week.

I thought "as if they're doing it again."

We used to get pizzas on the weekend because my husband works then and we'd spend well over £20, but now I'm not so sure.

He certainly looked a bit sheepish, like he was trying to be very discreet but if he was going to do that he could at least take off his uniform.
Yeah, it would probably make things a bit easier wouldn't it? Domino's have fired back at Foskett, claiming that the worker was simply doing a personal food shop as you can see bottles of water in his trolley as well – which they don't sell – but I doubt anyone is buying that one.
Even worse, Foskett reckons that the guy was waiting for the Aldi worker to restock the freezer as he had completely cleared it out of chicken wings and chicken strips. Maybe it was his kids' birthday party afterwards? Yeah right.
If you can ever trust Domino's again, why not use them for your wedding registry? Perfect.