An unnamed male nurse has been left upset after Domino's staff left a 'rude' note for him when he ordered a pizza during his night shift.
Featured Image VIA
He didn't realise he was ordering the pizza 5 minutes before the branch closed at midnight and asked for it to be delivered to his hospital in Paris, Texas.
The pizza was delivered alongside a very passive-aggressive note asking that he doesn't order so late in the day ever again. He thought it was particularly unfair given the fact that nurses work all hours to help save lives.
How would you feel if you wrote something like that and then the next day you were laying there?
Domino's spokesman Tim McIntyre says:
We do not condone or encourage this kind of behaviour or one-sided "dialogue" with our customers.
The nurse will only accept an apology in the form of free pizza, however:
I don't care if they have to bring a pizza to every floor. The nurses deserve something better.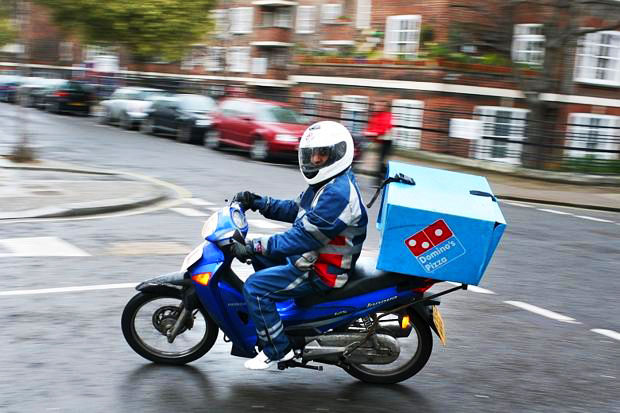 One thing's for sure, if I got delivered a pizza with that note on it, the pizza's going straight in the bin. If some pissed off Domino's worker took the time and effort to write that angry note then fuck knows what they've done to the actual pizza. We've all heard the stories.
I'd have complained to Domino's and tried to get some free pizza out of it but as for actually crying about it and trying to send the story viral? Get over it mate.