There's a lot of Coronavirus content out there right now, but I can't stop writing about it because more and more crazy stuff seems to be happening with it.
Featured Image VIA
The latest weird story to develop out of it concerns the death of a doctor who tried to warn the world about the Coronavirus pandemic before anyone else. Any guess as to the cause of death?
That's right, Dr Li Wenliang had died from the Coronavirus epidemic at the age of just 34. He tried to warn his friends that seven people had been quarantined with a SARS like virus in his hospital on December 30th, but his private messages were soon screenshotted and distributed around the internet, sending Wuhan – and later the world – into a panic.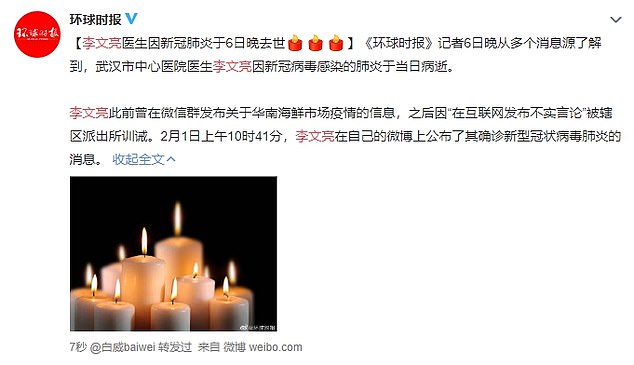 Dr Wenliang suddenly began coughing on January 10th and the following day recorded a fever after treating a patient confirmed with the virus. He was then diagnosed with the Coronavirus on January 30th and sadly passed away today. It happens that quickly.
Just like in the movies, the guy that tired to stop the virus and tell everyone about it is one of the first to go. Hopefully it doesn't turn into the worldwide epidemic that it would do in the movie though, right?
For more Coronavirus, check out the latest conspiracy theory about the biggest company in China. Mindblowing.