When you've been training four years for the Olympics, you probably don't want to get kicked out of your dorm room so your partner can embark on an all night sex marathon the night before you're scheduled to compete.
Featured Image VIA 
Unbelievably though, this is what happened to Brazilian diver Giovanna Pedroso after her diving partner Ingrid Oliveira kicked her out of their dorm room so she could have sex with canoeist Pedro Goncalves all night. Unsurprisingly, the duo then ended up 10th out of 10 the day after in the synchronised diving event, despite winning silver at the Toronto Pan American Games last year and being a big medal hope for their country in their homeland Olympics. Poor.
It gets worse, as the dive was labelled so bad that the crowd laughed at it and it was called pathetic by local Brazilian media. Embarrassing – we can only hope that Oliveira came a few times at least.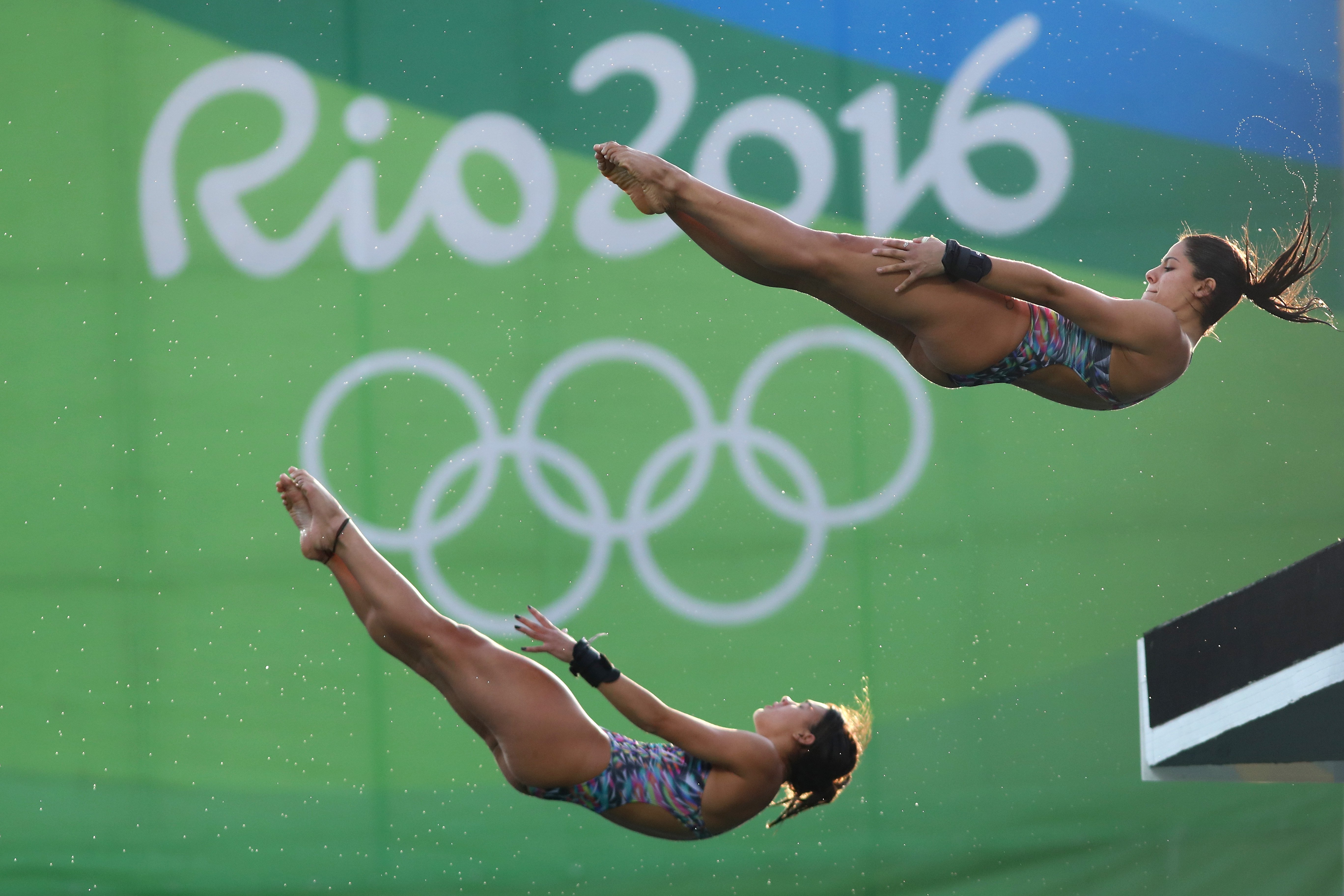 Pedroso was understandably furious following the sex scandal and had the following to say – apparently they had had beef before and this was the final straw:
I have been waiting for four years to be present at the Olympics and for her it was better to have fun and therefore threw me out of the room.

The fight started in training because I wanted to make a jump and she wanted to do another. Me and my coach have talked and after the Olympics I will focus on my individual.

It's good because I will not need to depend on anyone. Then I will be able to improve and evolve more.
Fair play to her – I hope she goes on to become an Olympic champ at the next games because it must be the most annoying thing ever for someone to fuck up your hopes and dreams just so they can have a quickie with the hot canoeist staying opposite you. Really shortsighted and stupid, but I suppose if you're going to distribute 450,000 condoms to the Olympic Village then you're going to have to expect some of this kind of stuff going down.
For more sex scandals, click here. Some pretty outrageous claims in that one.