A disgusting Snapchat video has surfaced showing a Cambridge university student burning a £20 note in front of a homeless man.
Images VIA
Ronald Coyne, who is (shock) a member of the Conservative Association said he was drunk when he carried out the vile act. In the video he allegedly says "some homeless shelter" while burning the note, which makes absolutely no sense at all.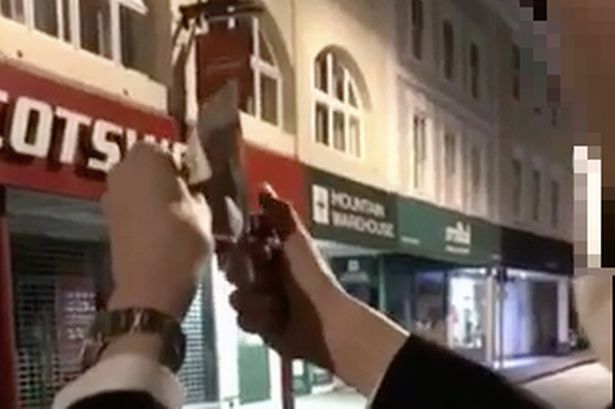 A student from Cambridge who saw the event said:
I was blocked from getting into my college as some chap in white tie was being excluded by the porters.

I saw the videos of what he did the next morning, and am utterly shocked and appalled that someone would do such a thing. I'm sure I speak on behalf of the student body when I say that we condemn such actions, and arseholes.
The Tory club that Coyne is a member of boasts former members such as Michael Portillo, so it's not really that surprising that this guy acted in this way. What an absolute wankcloth. Here's what the Conservative Association had to say on the matter:
The committee became aware of serious allegations against a member late last week concerning his private behaviour.

There is no room for people who behave like that in our Association, any other University Association, or frankly our University. We determined the appropriate response to be to revoke his membership and bar him from all future events, which we did on Saturday.
Bar him from everything I say. This guy is a twat and anyone who acts like that, drunk or sober, clearly has something dark and sadistic going on inside of them.
For more toffs being wankers, click HERE.