I'll be honest, after covering Tekashi 6ix9ine's escapades on this website for the last few years, there hasn't really been much about him that's made me think that he's a cool guy and now the director of his own documentary has come out to confirm my thoughts on him by straight up labelling him 'a truly horrible human'.
Featured Image VIA
Karam Gill was the director of the three part documentary 'Supervillain: The Making Of Tekashi 6ix9ine' and said that the rapper has no redeeming qualities as a human being other than being a social media mastermind. Don't hold back there Karam.
Here's what else he had to say about the guy to Page Six: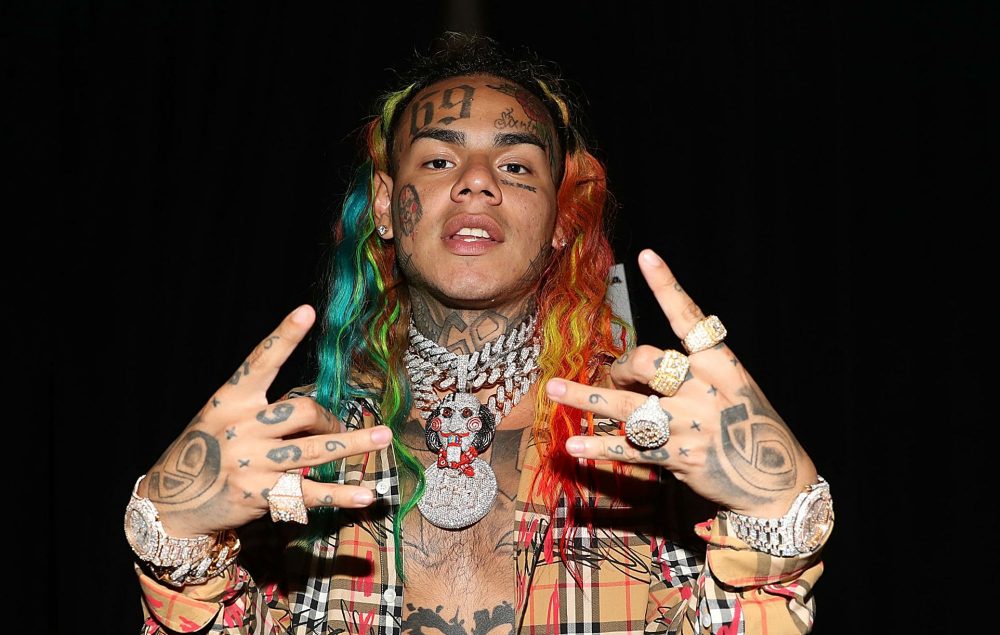 I was hesitant about taking on the project at first because of how toxic Tekashi is, but soon realised it was an important story to tell as it shines a light on where we are as a culture.

We're living in the era of manufactured celebrity, where people can create inauthentic online personas and rise to fame without any talent or morals. Tekashi's story is exactly that — he's someone who realized the power of having your own platform.

I think viewers will be shocked to realize how hyper calculated he is. Tekashi was someone who never did anything online on accident.

Every click, word and action online was designed with care to spark a reaction. His understanding of how human beings operate on these platforms is incredible.

The project was an opportunity to capture a time in human history where we have seen pop culture figures, and even presidents, shape their own realities and manipulate us all through digital media.
That's certainly an interesting and probably fascinating way to frame Tekashi 6ix9ine's rise to superstardom, although there is a slight problem with this documentary: Gill never actually interviewed Tekashi himself for it so all his observations are going to be second or even third hand here. It's also a bit of a dick move for him to say he's a truly horrible human when he's never even met the guy – maybe it's just his social media strategy to come across like that?
Can't believe that this article has actually ended with me defending Tekashi. Even if there's no way that he's actually a decent guy – he just can't be – I think Gill should have managed to get a chat with him for the documentary. No way it can be a full representation without that, although it's also highly likely that Tekashi just straight up refused too.
Will probably still tune in after it premieres on February 21st on Showtime because there's no way it isn't going to be entertaining hearing about this guy. Such a douchebag.
For more of the same, check him out getting into a fight with Meek Mill over the weekend. What an asshat.