The last thing you want when you're the Shadow Home Secretary and only a week away from the biggest election of your life is for your son to get busted attacking two police officers, but that's exactly what's happened to Diane Abbott.
Featured Image VIA
James Abbott-Thompson, 28, was arrested 'during a disturbance' outside the Foreign Office in Westminster on Friday, and is in court this week accused of spitting at and punching one officer and biting the thumb of another.
He was released on bail but will be back in front of a judge in February.
If Labour were to win the election on December 12, by the time his case is heard his mum will be Home Secretary and would be in charge of the country's police forces. So that'd be useful for him.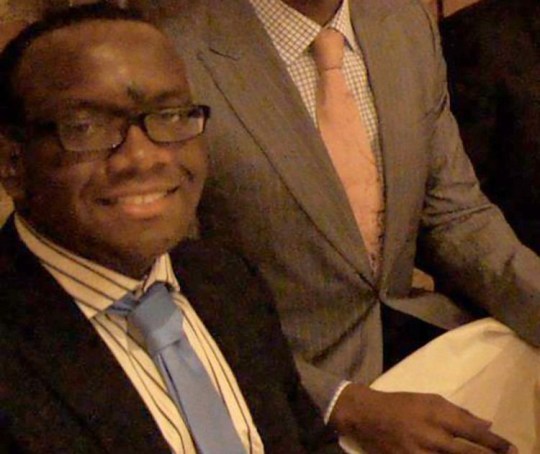 According to Metro, James used at work at the Foreign Office from 2014 – 2017 so who knows how he's ended up in a scuffle outside the building in 2019. Apparently he showed up and asked to speak with someone, but that person wasn't there.
A spokesman for the Met police says:
James Adam Abbott-Thompson, 28, was charged on Sunday 1 December with two counts of assault by beating of an emergency services worker.

He was further charged with an offence under Section 4 of the Public Order Act. He appeared in custody at Westminster Magistrates' Court on Monday, 2 December.

He was granted bail and next appears at City of London Magistrates' Court on 7 February.
James's name pops up in the press now and again whenever someone accuses his mum of hypocrisy for sending him to the elite £10,000 a year City of London school. Must be tough for the guy being the son of one of the most polarising figures in UK politics but to get yourself in trouble just a week or so away from one of the biggest moments of your mum's political career? She ought to put him over her knee and give him a spanking to be fair.
Must also be tough to him to read about how Jeremy Corbyn used to have sex with his mum. He even 'showed her off' to his mates while she was naked in bed (honestly).