David Attenborough has long been considered a national treasure and someone that pretty much every generation of this country respects, so it only makes sense that his legacy would be continued in the form of a bunch of raves held in his honour. How 2018.
Featured Image VIA
David Attenborough's Jungle Boogie has sold out 6-800 capacity venues in both Leeds and Liverpool and if the success there is anything to come by, then it seems likely that they're going to be replicated all over the country very soon. If you've any confusion about just what happens at a David Attenborough themed rave then don't worry, I'll explain it to you in the next paragraph.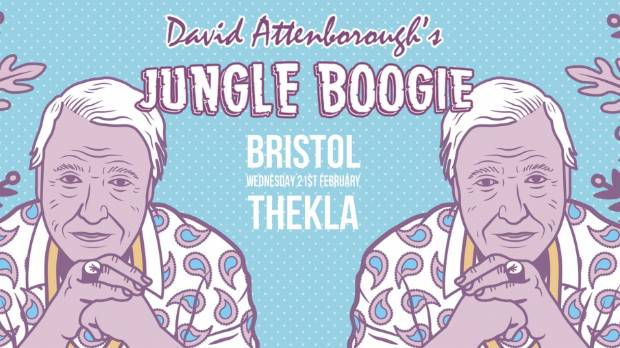 At one of these events, you'll be able to get a picture with a cardboard cut out of David Attenborough, dance around in masks featuring his face whilst episodes of Blue Planet and Planet Earth are broadcast onto giant projector screens in the venue. The DJs are playing funk, house and hip hop and disco interspersed with snippets of his narration at crucial points in the night.
The venue is also decked out like a jungle, which in all honesty sounds like an absolute blast and the icing on the cake of what already sounded like a pretty awesome rave environment. The Jungle Boogie is currently planning events in Bristol, Cambridge, Oxford, Brighton, Southampton, Cardiff and Leamington Spa. If you're anywhere near those cities, make sure you look out for them.
For more on David Attenborough, check him out opening up about his recent health problems. Legend.