The return of Planet Earth last year was one of the television highlights of the decade and it's undeniable that the show wouldn't have been nearly as good had it not been for David Attenborough's iconic narration.
Featured Image VIA
Unfortunately for David (and us to a lesser extent), it's becoming a lot harder for him to complete his work on the show due to his old age and ailing health. In a wide ranging recent interview with the Telegraph, he's admitted that he's coming to terms with the fact that his memory isn't what it used to be, as well as why he didn't use emails, what to expect in the new series of Blue Planet and a whole lot more:
There were these searing yellow fields in Switzerland and I can't think of the damn name. I wanted to say something about it but I couldn't and it wasn't until we got quite close to Geneva that I thought, of course, oil seed rape.

I'm not a big fan of electronic communication. When it comes to making television programmes, I like to think that I know what the latest gear is and what tomorrow's latest gear is, but maybe I'm deceiving myself.

I've just come back from Florida where we have been filming spinner sharks. There are 20,000 of them and people don't even know they're there. From a helicopter you can see this great column of fish and sharks, and just over there, there are people exercising their dogs on the beach.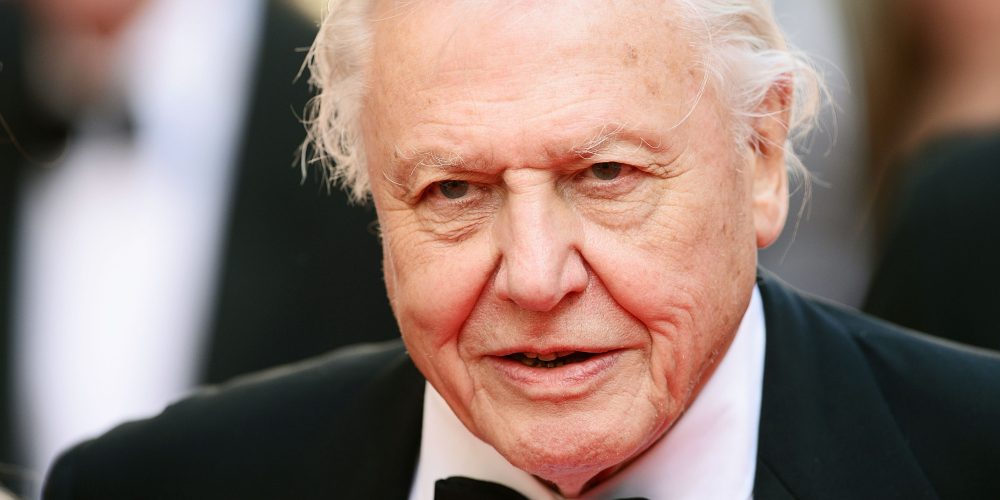 Fifty years ago we thought the natural world was invulnerable so never mentioned any problems. The criticism today is you are showing a false impression of the world, you never show any disaster, illnesses, you don't show poaching; you ought to be ashamed of yourself.

If we only showed the Garden of Eden aspect of the natural world and never any of humanity's effect on it then we would be culpable, but we do.

Everyone must do what they can to conserve the plant, because it's the most valuable thing we have got, whether you're 60 years old or 106.
Well, even though he's forgetting stuff, it still sounds like he knows what he's talking about and is getting the message across to us. At 91 and bordering on senile, Attenborough is still probably one of the wisest men on the planet. Long may it continue.
For more David Attenborough, check out the trailer for Blue Planet II. Can't wait.