The 18-year-old girl who filmed a 10-minute video of Derek Chauvin killing George Floyd has racked up $695k (at time of writing) of a $1million target after a GoFundMe was set up to "support her healing".
Featured Image VIA
The fund – titled The Official Peace and Healing for Darnella Fund – includes this introduction and image:
Darnella Frazier, the brave young woman who filmed the murder of George Floyd, deserves peace and healing. In addition to the trauma of watching a black man be murdered by police, she has had to deal with trolls, bullies and ignorant people harassing her online. It took unbelievable courage for her to stand there and bear witness to such an awful tragedy. We all have our roles to play in the revolution against white supremacy. Darnella played an important one and should be uplifted, not shamed.
Something broke. This country will never be the same. And in the midst of our rage and pain, we cannot let this young black woman become a casualty. 
George Floyd paid the ultimate price of being black in this country. But let us not forget that a CHILD had to be the eyes for this nation. A CHILD paid the price of her innocence, her well-being, her hope, so that white people would start to wake the f-$& up. And people are going out of their way to break her spirit?!
Hell.  Nawl. Nope. Not on my watch and not on yours. 
White folks: You woke now? Stay woke. You mad? Stay mad. You care about Black Lives? Well we finna care about Darnella, too.
You can't put a price on a child's spirit. This fund is to support the healing and the restoration of hope for Darnella Frazier —whatever that means to her. There are many places in the movement where your resources are needed. This is one of them. Thank you.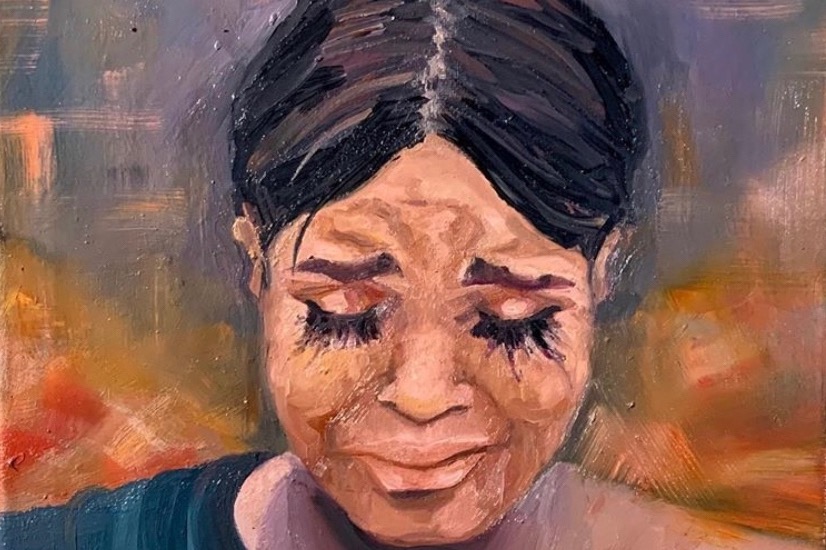 As you might expect, this is causing all kinds of debate over whether Darnella Frazier needs $1million (£718,555) to help herself heal from the events of that day and everything else that came with it, or whether this is a straight up scam where she (or her buddies who set up the fund) are taking advantage of the situation to strike it rich. After all, a whole bunch of other people filmed and witnessed the event too. Do they also require a million dollars each to help themselves get over it or what?
On the other hand, she does have to live with that image of George Floyd dying in front of her eyes and then the explosion of media attention that came with it, not to mention her involvement in Derek Chauvin's court case, the online trolling etc. TBH I don't even think we can be mad at Darnella about this. If there are people out there willing to throw money at her because she says it will make her feel better then what can you say really? Get that money, girl! Yeah OK $10k or even $25k would have probably been sufficient for top quality, long-term therapy but hey, one whole milli would be even better. Don't hate the player, hate the game!
For a look at the special message white people are greeted with when entering George Floyd Square in Minneapolis, click HERE.