A 99-year-old grandma has died after suffering injuries while 'surfing' her stairlift. Sounds like this woman was an absolute hero.
Featured Image VIA
Renee Hall, who ignored her family's warnings, used to stand on the footrest while riding the stairlift in her home. Unfortunately her daredevil ways got the better of her when she fell backwards and hit the wall.
After being found in her home, Renee was rushed to hospital. Apparently she had no memory of how she got there and tragically the doctors were unable to save her.
Berkshire coroner Peter Bedford read a statement from her son Nick Hall.
His mother, a 99-year-old lady was extremely active and fit for her age.

He described her as extremely strong-willed and says various members of the family were always warning her of some of her more risky activities.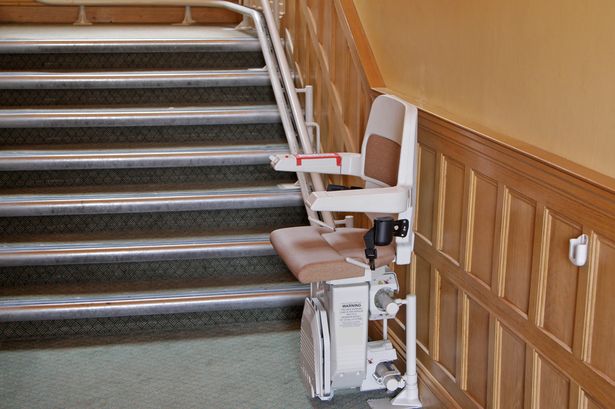 She had a propensity to go up and down stairs standing on the footrest of the stairlift rather than sitting on it and Mr Hall says that the family believe that it was while doing this that she suffered a head injury.

Despite Mrs Hall's mature years of 99 she appears to have been remarkably fit and active for her age.

I do not believe it unreasonable to accept the family's interpretation of events.

Clearly she has overbalanced while holding a cup of tea in her hand. She was not able to break her fall.
Sounds like old Renee was still absolutely loving life right up to the moment she died. She's an inspiration to us all – RIP Renee.
For more cool grandmas, click HERE.